The Shiite framework meets at Al-Amiri's house to confront the political blockage
The Shiite framework meets at Al-Amiri's house to confront the political blockage
2022-04-06 08:33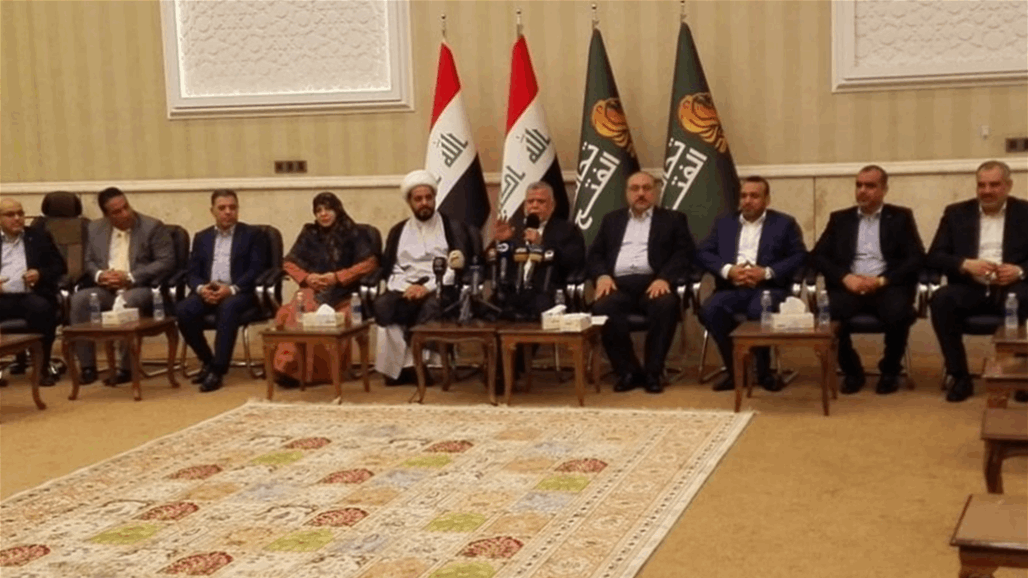 Shafaq News/ The leaders of the Shiite Coordination Framework held, on Tuesday evening, a meeting at the home of the leader of the Al-Fateh Alliance Hadi Al-Amiri in the capital, Baghdad, to discuss his initiative and resolve the political blockage that is afflicting the country.
A political source told Shafaq News Agency, that the Coordination Framework held a meeting this evening at Hadi Al-Amiri's house to discuss political developments and the results of the recent framework movement on the political forces and to put forward the framework initiative on resolving the political blockage crisis.
The leader in the coordination framework, Ali Al-Fatlawi, had confirmed to Shafak News Agency earlier today, that "the coordination framework conducted during the past two days an intense movement on all political forces, and handed over to these forces the framework initiative to end the political blockage," and indicated that "the initiative was handed over." officially to the Triple Alliance, including the Sadrist movement.
Al-Fatlawi indicated that "there is a great interaction by some political forces regarding the initiative of the coordination framework to end the political blockage, and to support and support it, and we are waiting for some parties to officially respond to the terms of the initiative."
Since the Iraqi Council of Representatives held its first sessions on the ninth of last January, headed by President Mahmoud al-Mashhadani, the crisis of naming the largest bloc has emerged that has the exclusive right to choose the prime minister after being assigned by the President of the Republic, who must be elected by the Council, which is What has not been achieved so far.
The coordination framework insists on defining the identity of the largest parliamentary bloc, which must be "Shiite" because the prime minister is entitled to the Shiites, while the leader of the Sadrist movement Muqtada al-Sadr refuses to engage in an alliance with the framework forces combined and adheres to excluding the leader of the State of Law coalition Nuri al-Maliki and his bloc from any alliance .
On the other hand, there is a dispute between the two poles of Kurdish politics, the Kurdistan Democratic Party, which sees that the position of the President of the Republic is a "Kurdish entitlement, not a party," while the Patriotic Union of Kurdistan asserts that this position is a "Kurdish entitlement."
The scene became more complicated after al-Sadr announced earlier this month his withdrawal and the Sadrist bloc from negotiations to form a government and choose its president, and threw the ball into the court of the coordination framework and gave him 40 days to complete this task.
shafaq.com