The rule of law talks about a "new scenario" for the election of the President of the Republic and the formation of the government
The rule of law talks about a "new scenario" for the election of the President of the Republic and the formation of the government
2022-04-03 03:15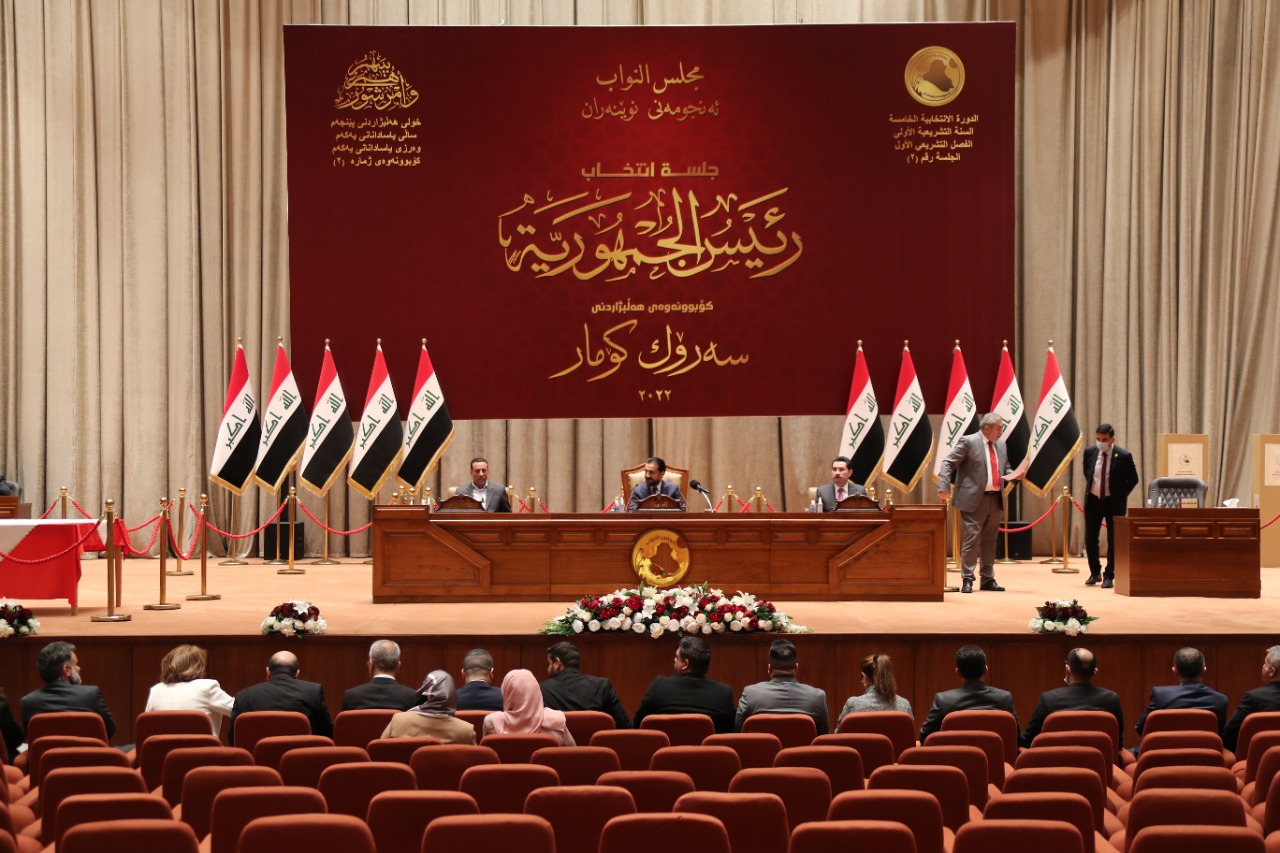 Shafaq News/ The Parliamentary State of Law bloc, one of the coordinating framework forces, revealed on Sunday a new scenario for electing the president of the republic and forming the next government, while it indicated that the leadership of the coordinating framework is moving towards political forces to solve the crisis and get out of the political blockage.
The leader in the bloc, MP Muhammad Al-Sihoud, told Shafaq News Agency, "The session to elect the president of the republic is being held by achieving a quorum in the presence of 220 deputies, and the coordinating framework begins with moving on the political forces to hold the session in the coming days."
He added that "the framework is now seeking to form a government and the political blocs agree to elect the president of the republic according to a new scenario," noting that "the old scenario adopted by the tripartite alliance ended after they failed to hold two sessions to elect the president of the republic."
Chihod added, "The new scenario must be with the agreement of the pillars of the Shiite forces represented by the coordination framework and the Sadrist bloc to form the largest bloc, and if that does not happen, we will push for the Kurdish parties' agreement on a unified candidate for the post of President of the Republic."
And the representative of the rule of law, "we may witness in the coming days an expected meeting between the leadership of the coordination framework and the Sadrist bloc to get out of the political blockage and form the next government."
And yesterday, Saturday, an informed political source revealed to Shafaq News Agency, that a delegation from the coordination framework headed by Nuri al-Maliki started a round of talks with a group of political forces, each individually, with the aim of getting out of the political blockage in Iraq after the early legislative elections that took place in October October in the year 2021.
The source explained that the discussions include all political parties, except for the Sadrist movement, whose leader decided to suspend negotiations on forming a government within the specified time.
The leader of the Sadrist movement, Muqtada al-Sadr, announced last Thursday that he and the Sadrist bloc withdrew from the negotiations to elect the president of the republic and form the expected government, and gave way for the coordination framework to negotiate with the political forces in this regard and gave them 40 days.
Yesterday, Friday, the coordination framework announced its vision to address the political blockage, which is based on several foundations, the details of which will be presented in its dialogues with the political forces, while calling on all loyalists to "bear responsibility and not insist on the equation of breaking wills that would further complicate the scene in vain. And the only victim of it is the Iraqi people.
shafaq.com