The regional government reveals a political agreement in Baghdad to legislate three laws within 6 months
The regional government reveals a political agreement in Baghdad to legislate three laws within 6 months
2022-11-10 01:38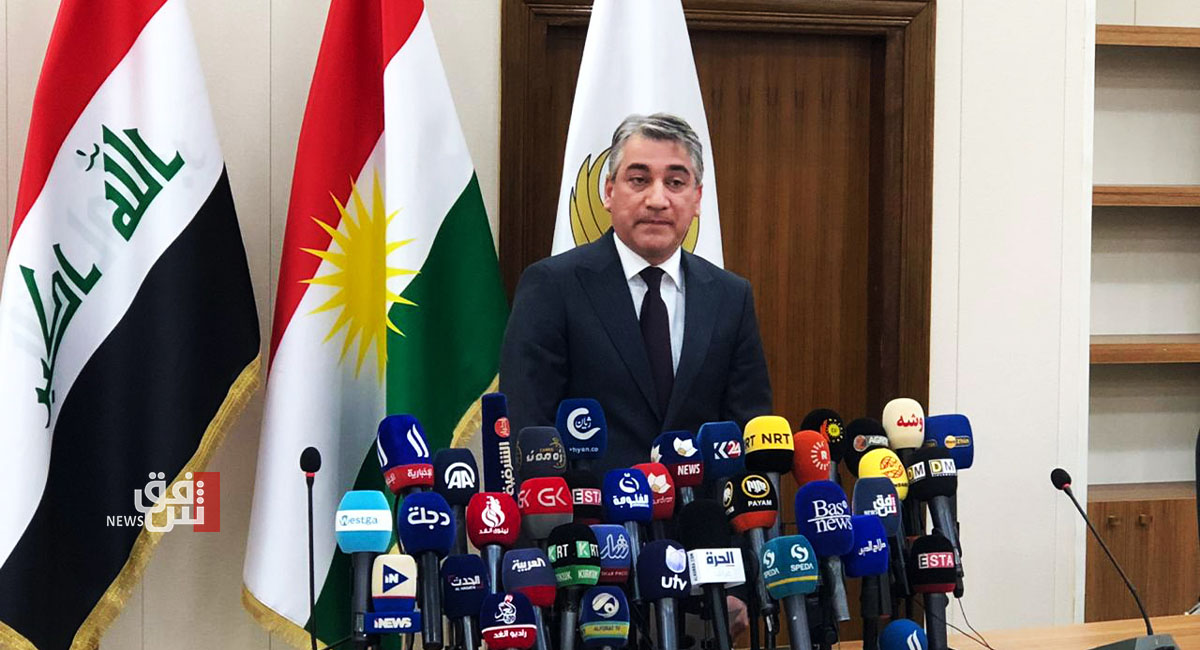 Shafaq News/ The Kurdistan Regional Government announced on Thursday that the agreement concluded between the Iraqi political blocs that resulted in the formation of the current federal government headed by Prime Minister Muhammad Shiaa al-Sudani provides for the legislation of three important laws, most notably the Oil and Gas Law, within a maximum period of 6 months.
KRG spokesman Jotiar Adel said in a press conference held today, that the KRG had serious intentions to resolve the differences and outstanding issues with the federal government, especially during the ninth formation of the Kurdistan government, adding, "But we were unable to resolve these differences because of many The obstacles we encountered.
He stressed, "We are still serious about resolving these differences," noting that "the regional government has formed a ministerial delegation to discuss with Baghdad, and we are waiting for a response so that the delegation can go and start negotiations."
Adel also explained that "what will be discussed during this visit are the files agreed upon by the political forces before the formation of the government," adding that "these files, some of them related to executive affairs and others related to legislative affairs."
He continued by saying that among the most important of these files are the budget, the issue of oil and gas and Article 140 of the constitution, and that within the concluded political agreement, this constitutional article must be implemented through the activation of its committee.
A spokesman for the regional government indicated that "we have also agreed with Baghdad to spend the budget and give the share of the Kurdistan Region in accordance with the constitution," adding that "there is good coordination between the Office of Financial Supervision in the region and the Federal Office of Financial Supervision to solve the financial problems between the two sides."
He continued by saying that the agreement concluded between the political blocs in Baghdad stipulates that the oil and gas law, the Federal Supreme Court Law, and the Federal Service Council Law shall be legislated within a period of 6 months from the age of the formation of the current federal government.
The Kurdistan Regional Council of Ministers had decided, in a session held yesterday, Wednesday, to form a new negotiating delegation for the Iraqi federal government to resume dialogues with the aim of resolving differences and outstanding issues between Erbil and Baghdad.
The delegation consists of: the Minister of Finance and Economy, the Acting Minister of Natural Resources, the Head of the Cabinet Office, the Secretary of the Council of Ministers, the Head of the Coordination and Follow-up Department, and the Spokesperson for the Government of the Territory.
The Council recommended the delegation start discussions as soon as possible within the framework of constitutional rights and cabinet decisions on outstanding issues, with an emphasis on the implementation of the federal government program and the political agreement that was voted on in the Iraqi parliament, according to a statement issued by the Council.
shafaq.com