The Iraqi parliament announces the agenda for its first session
The Iraqi parliament announces the agenda for its first session
2022-01-07 07:38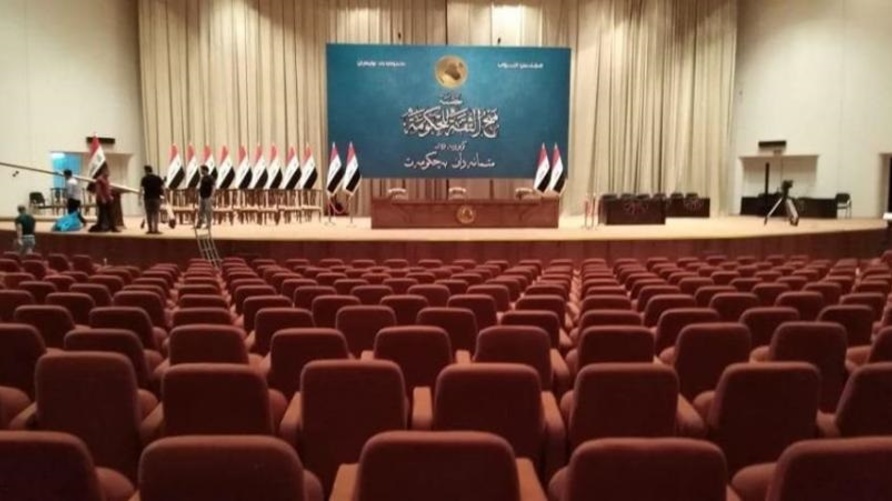 Shafaq News/ The Iraqi parliament announced on Friday the agenda for its first session, scheduled for next Sunday.
According to the schedule obtained by Shafak News Agency, the Secretary-General of the House of Representatives will deliver a speech to welcome the deputies and read the names of the attendees.
After that, the president of the year will manage the session, and he will be the former Speaker of the House of Representatives, Mahmoud al-Mashhadani, and then the deputies will take the constitutional oath before opening the door for nomination for the position of Parliament Speaker and his two deputies.
The meeting is scheduled to take place at eleven o'clock next Sunday, January 9.
The Sadrist bloc topped the results of the elections that took place last October with 73 seats out of 329, followed by the "Progress" coalition with 37 seats, the "State of Law" coalition with 33 seats, and the Kurdistan Democratic Party with 31 seats.
shafaq.com