The Democrat comments on Saleh's adherence to the presidency: His withdrawal will strengthen the strength of the Kurds in Baghdad
The Democrat comments on Saleh's adherence to the presidency: His withdrawal will strengthen the strength of the Kurds in Baghdad
2022-02-01 06:22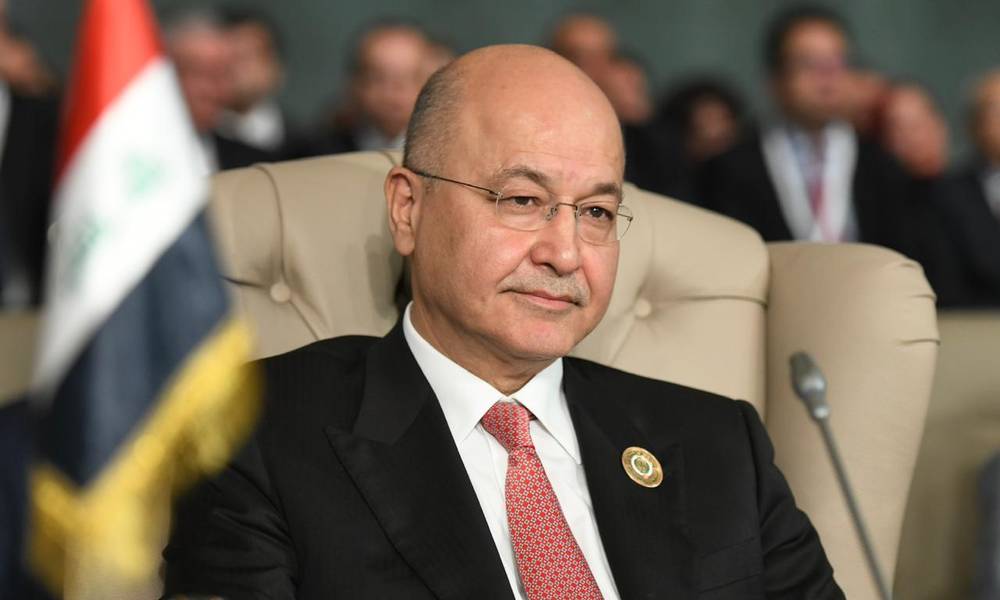 Shafaq News/ The Kurdistan Democratic Party bloc in the Iraqi parliament commented, on Tuesday, on the announcement of the current President of the Republic, Barham Salih, of his adherence to running for office for a second term.
The bloc's spokeswoman, Vian Dakhil, told Shafaq News Agency, "There are 24 candidates other than our candidate (Hoshyar Zebari), and this is the right guaranteed by the Iraqi constitution for every person who meets the conditions for candidacy."
Dakhil indicated that "the Patriotic Union of Kurdistan must answer the reasons for Barham Salih's insistence on running for the presidency."
She added, "Barham Salih's withdrawal will pave the way for understandings with the Patriotic Union, which is a guarantee for the strong participation of the Kurds in the Iraqi federal government."
And an intruder added, "We are confident of the parliamentary majority, which will pass our candidate for the presidency, Hoshyar Zebari, in the next parliament session, dedicated to electing the new president."
Earlier on Tuesday, Saleh announced in a televised speech his candidacy for the position of President of the Republic for a second consecutive term.
The Iraqi parliament is scheduled to elect a new president for the country by a two-thirds majority on February 8, from among 25 candidates who applied to fill the position.
The competition is limited to Saleh, who is the candidate of the Patriotic Union of Kurdistan led by Bafel Talabani, and Hoshyar Zebari, the candidate of the Kurdistan Democratic Party led by Massoud Barzani.
According to the political custom followed throughout the previous sessions, the Patriotic Union of Kurdistan has held the position of President of the Republic since the overthrow of the previous regime in 2003.
But in terms of numbers, the fact that the Kurdistan Democratic Party won 31 parliamentary seats in the recent legislative elections, compared to only 17 seats for the Patriotic Union of Kurdistan, may reverse the equation this time.
shafaq.com