The coordinating framework is moving to submit a referendum to the Federal Court to rule on the "third"
The coordinating framework is moving to submit a referendum to the Federal Court to rule on the "third"
2022-03-30 08:30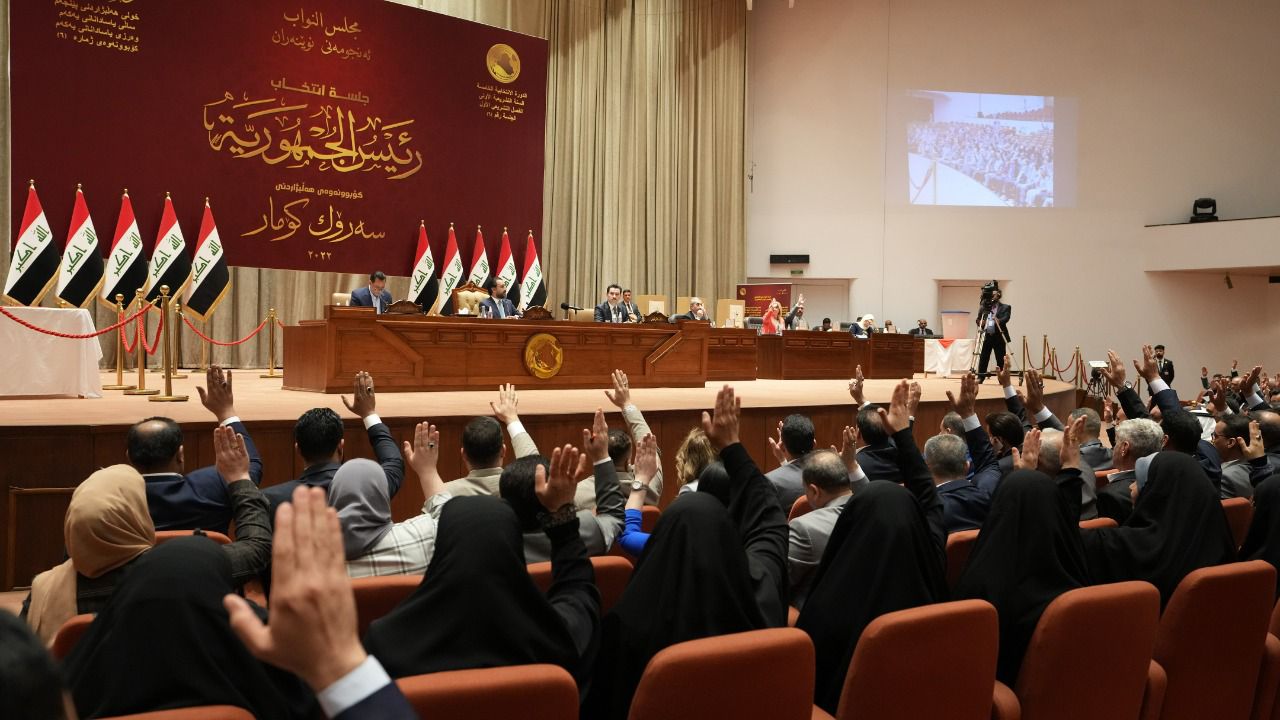 Shafaq News/ The State of Law coalition led by Nuri al-Maliki, one of the most important poles of the Shiite coordination framework, revealed, on Wednesday, the framework's intention to submit a referendum to the Federal Supreme Court (the highest judicial authority in Iraq" to clarify its ruling on one-third of the number of members of the Iraqi parliament or its interpretation.
Thaer Mukhif, the coalition representative, told Shafak News Agency that if we fail to reach a political consensus that guarantees the nomination of the President of the Republic during the next session on April 6, a referendum will be submitted to the Federal Court to clarify a ruling or reinterpret a third to determine the procedures or steps to be followed to expedite government formation.
And the Iraqi parliament failed for the third time in a row to hold a session to elect the country's new president.
After the failure of a first attempt on February 7 last, the Iraqi parliament announced last Saturday that it was unable again to elect a president of the republic, due to the lack of a quorum of two-thirds (more than 220 deputies out of 329) due to the boycott of the coordination framework that represents prominent Shiite parties, such as the "Dawla" bloc. The Law" headed by former Prime Minister Nuri al-Maliki, and the "Al-Fateh" coalition, the umbrella under which the pro-Iranian Popular Mobilization factions belong.
There are forty candidates for the presidency of the republic, but the actual competition is limited to two figures representing the two most prominent Kurdish parties: the current president since 2018 Barham Salih, the candidate of the Patriotic Union of Kurdistan, and Reber Ahmed, the candidate of the Kurdistan Democratic Party. It is assumed that the candidate gets the votes of two-thirds of the House of Representatives to win.
In addition, an informed source revealed to Shafaq News Agency that "among the paragraphs of the framework initiative to be presented is naming a prime minister who is acceptable to all, and distributing ministerial portfolios according to the electoral maturity only."
Today, Wednesday, the Shiite coordination framework announced an initiative to address the blockage in the political process, noting that the tripartite alliance did not present an initiative that would ensure the political process from collapsing.
shafaq.com