The Coordinating Framework Forces hold a meeting at Al-Amiri's house before a decisive meeting with Al-Sadr
The Coordinating Framework Forces hold a meeting at Al-Amiri's house before a decisive meeting with Al-Sadr
2022-03-11 06:51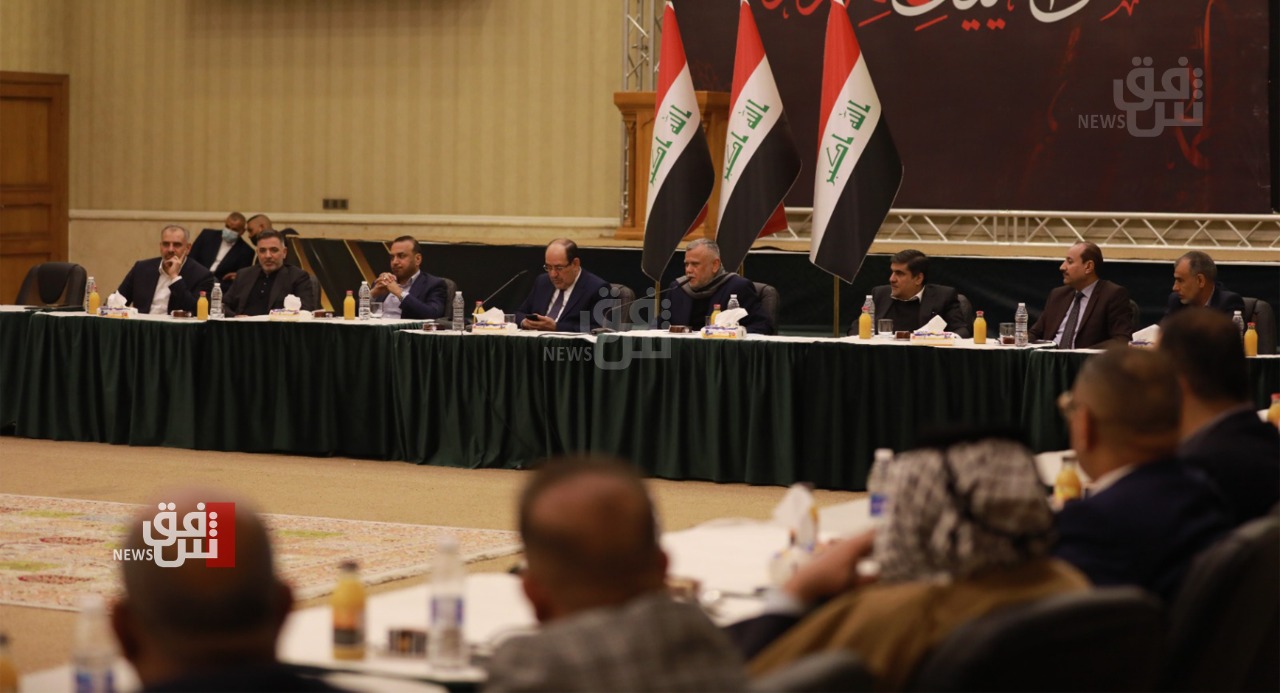 Shafaq News/ The forces of the Shiite coordination framework held a meeting today, Friday, at Hadi al-Amiri's house, a day after Muqtada al-Sadr's phone talks with Nuri al-Maliki, which melted the ice of the rift between the framework and the Sadrist movement, which caused the passage of the new government to falter.
A political source told Shafaq News Agency, that the meeting will be attended by Al-Maliki and leaders in the framework, to discuss the details of the phone call with Al-Sadr, and subsequent developments in the political scene.
An informed political source revealed the details of the political developments that took place on Thursday evening, which witnessed the breaking of the political isolation between the leader of the Sadrist movement, Muqtada al-Sadr, and the leader of the State of Law coalition, Nuri al-Maliki, who constitutes one of the poles of the coordination framework.
The source told Shafaq News Agency, that al-Sadr dropped the "veto" placed on Nuri al-Maliki after a phone call that took place between them, and that the two sides – the framework and the current – are moving towards an agreement that leads to the formation of the government with the Kurdistan Democratic Party and the Alliance of Sovereignty.
And he indicated that "the first of this agreement will be launched on Saturday, with a meeting that brings together representatives of the framework and the movement, provided that Al-Sadr will meet with the leaders of the framework in Baghdad next Monday at an initial date, and then set a date for a meeting that also includes the Kurdistan Democratic Party and sovereignty, which paves the way for the formation of the new government with the participation of all The winning political forces without exclusion.
And the source indicated that the initial lines may lead to the selection of a compromise president, in addition to passing a consensual prime minister, on which the four poles agree.
He also said that the developments taking place between the current and the framework, came after an initiative made by influential Iranian figures, in addition to a prominent figure in Najaf who played a pivotal role in the matter – he asked not to mention the name – aimed at containing the fractured dispute within the Shiite house.
Shafak News was alone in revealing ongoing preliminary negotiations between the coordination framework and the Sadrist bloc to take control of matters and preserve "the prestige of the Shiite component."
A well-informed political source told Shafaq News Agency, that representatives of the coordination framework started new negotiations a few days ago with the Sadrist bloc, and at the level of the leaders of the second row to reach final understandings that end the dispute between the Shiite forces," noting that "the goal of those negotiations is to form an expanded Shiite majority that holds the reins. matters and preserves the component's prestige and right in the next government."
The source explained, "The results of the understandings so far can be described as positive, which enhance the choice of the majority by adopting more than one scenario on the negotiating table."
shafaq.com