Tariq Al-Hashemi calls for extending the work of the Al-Kazemi government with the launch of a national dialogue
Tariq Al-Hashemi calls for extending the work of the Al-Kazemi government with the launch of a national dialogue
2022-04-22 07:42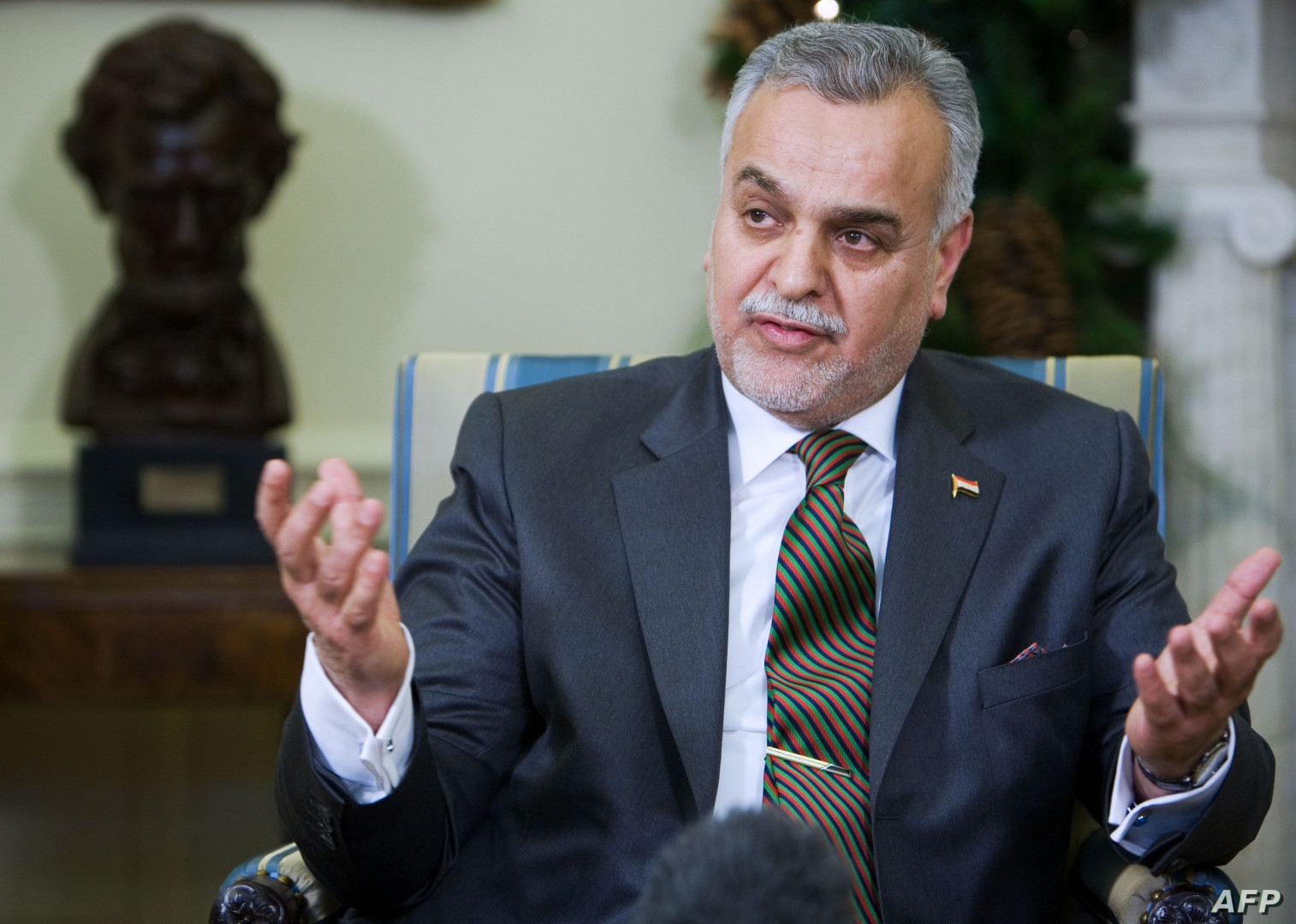 Shafaq News/ The former Vice President of the Republic and wanted by the Iraqi judiciary, Tariq Al-Hashemi, called on Friday to extend the work of the caretaker government headed by Mustafa Al-Kazemi, after five months of parliamentary elections without solutions requiring the formation of the new government.
In 2016, Interpol had permanently removed Al-Hashemi's name from its red list of those wanted for arrest, and its oversight committee said that it had confirmed that the information provided by the Iraqi authorities to arrest Al-Hashemi showed strong doubts about its authenticity, which prompted it to remove his name and that information permanently from its files.
This decision came after Interpol had previously issued an arrest warrant against Al-Hashemi on charges of managing and financing terrorist attacks, at the request of the government of former Prime Minister Nuri al-Maliki.
Al-Hashemi said in a tweet to him, "The political crisis in my homeland, Iraq, continues and time is passing and no solution is on the horizon. Political impediment occurs after 19 years of a failed political experience, which requires the search for a better option. What if the caretaker government is extended for a limited period during which a dialogue will take place?" My country ends with an agreement on a model for fair and rational governance.
shafaq.com