Sadr's opponents surprise him with their candidates for prime minister
Sadr's opponents surprise him with their candidates for prime minister
3-13-2022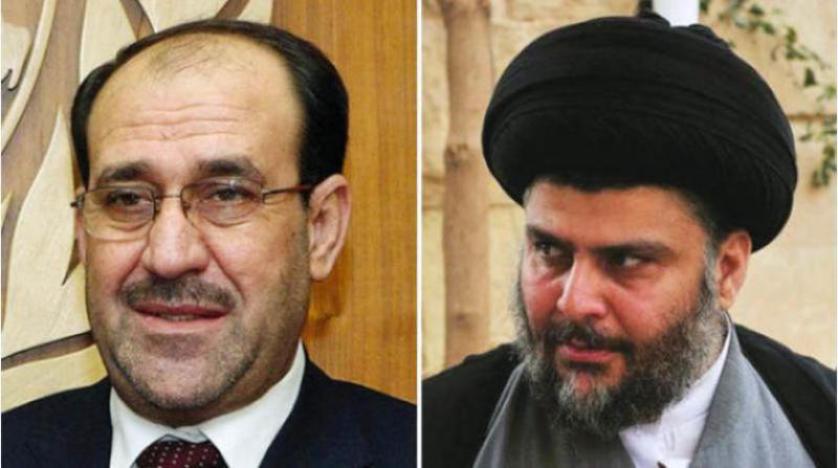 After their "conditional" welcome to his cousin's nomination for the position of prime minister, the Shiite "coordinating framework" surprised the leader of the Sadrist movement, Muqtada al-Sadr, by presenting four candidates for the same position.
After the leader of the State of Law coalition, Nouri al-Maliki, was surprised by al-Sadr's contact with him, raising what seemed to be a definitive and irreversible "veto", Sadr's shock came from al-Maliki's response to his candidate, his cousin Jaafar Muhammad Baqir al-Sadr, the current ambassador of Iraq to Britain. Al-Maliki's answer was that the matter of this nomination would be up to the leadership of the coordinating framework who will meet and decide. And yesterday, Saturday, the surprise came when the leaders of the coordination framework put forward four candidates before them in exchange for Sadr's cousin. The names put forward by the leaders of the coordination framework are Haider al-Abadi, Qassem al-Araji, Muhammad Tawfiq Allawi, and Abd al-Hussein Abtan.
The leaders of the framework were not satisfied with that, but they set another condition related to this time the largest bloc that nominates the prime minister. In this context, they asked al-Sadr two questions that he did not answer until now, namely, is the largest Sadrist bloc and its candidate Jaafar al-Sadr in order to be agreed upon within the Shiite house, or is it a Shiite from the current and the framework so that it is agreed on one candidate out of five candidates and not one candidate?
Speculation says that preparations are underway for a meeting that brings together the leader of the Sadrist movement with al-Maliki, and it may be in the presence of Muhammad al-Halbousi, Speaker of Parliament, and Massoud Barzani, leader of the Kurdistan Democratic Party. But there are no clear indications of that yet.
rawabetcenter.com