Parliamentary Integrity: Allawi rebelled against the legislative authority
Parliamentary Integrity: Allawi rebelled against the legislative authority
2021-06-08 01:52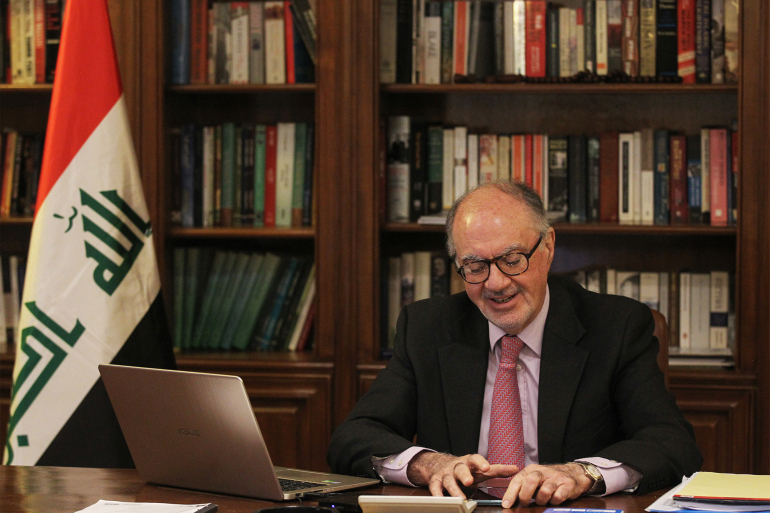 Shafaq News/ On Tuesday, the Parliamentary Integrity Committee threatened Finance Minister Abdul Amir Allawi not to attend the interrogation session in Parliament in rebellion against the legislative authority, while accusing some political blocs of disrupting the sessions.
Member of the Committee, Representative Alia Nassif, told Shafak News Agency, "Finance Minister Abdul Amir Allawi threatened not to attend the interrogation session," noting that "this is the latest kind of ministerial rebellion against the oversight authority of the Parliament."
She added that "there is cooperation from some political parties and ministers to disrupt the sessions by not having a quorum and disrupting the questioning of ministers."
Nassif indicated, "The formation of the government came in accordance with partisan quotas," noting that "all government ministers are partisan and there is no independent among them."
The Presidency of the House of Representatives set on Monday, May 31, the date for questioning Finance Minister Ali Allaw, but it failed to hold the session due to the lack of a quorum.
A number of deputies stated in previous statements that Allawi threatened to resign if he insisted on questioning him in Parliament.
It is noteworthy that a number of political blocs and members of the House of Representatives demanded the questioning of Finance Minister Ali Allawi, and his dismissal from his position because of his policy, which some of them described as "failed."
shafaq.com