Nechirvan Barzani and an American delegation agree on the need to get out of the Iraqi political crisis
Nechirvan Barzani and an American delegation agree on the need to get out of the Iraqi political crisis
2022-04-27 08:42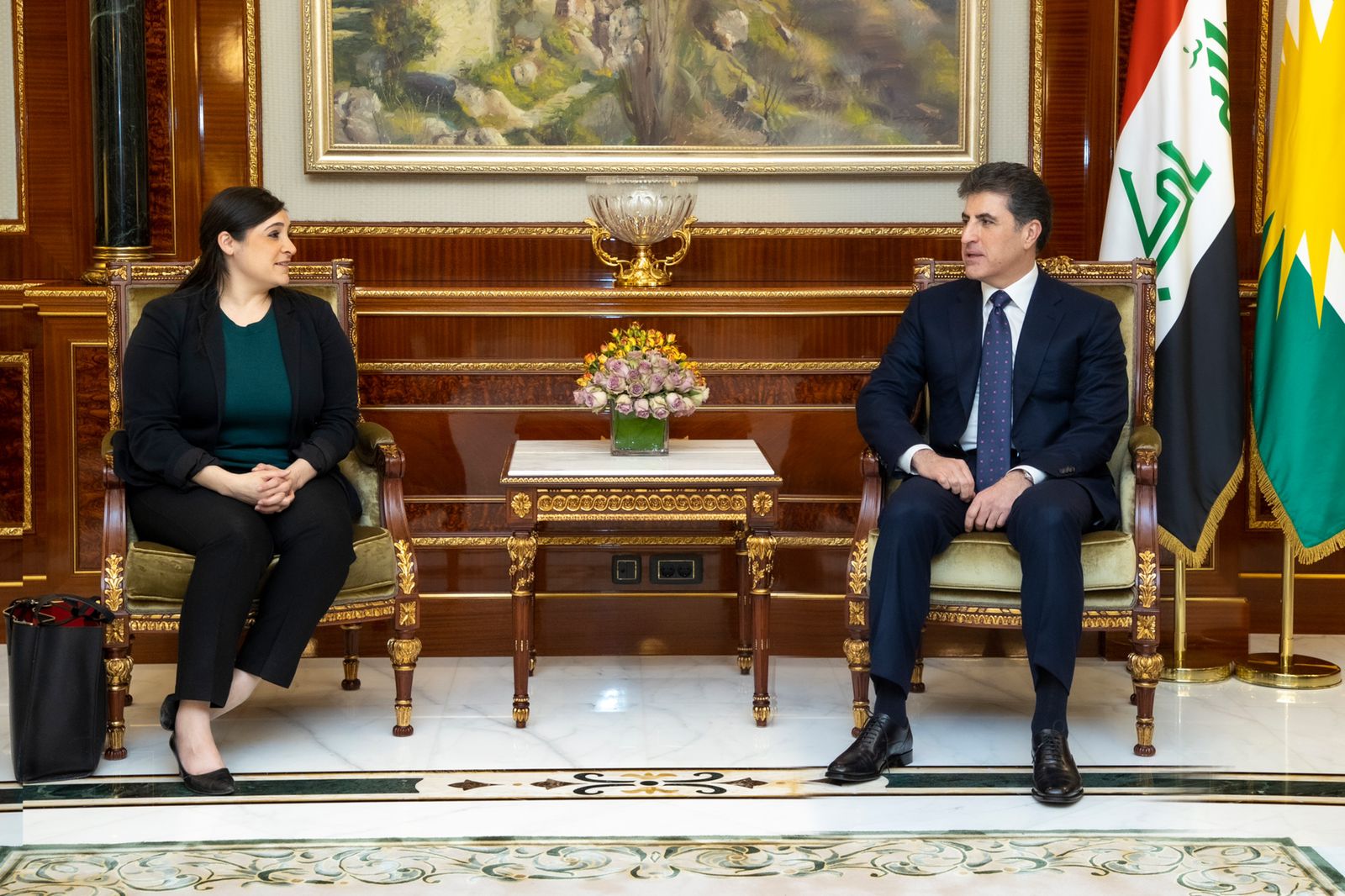 Shafaq News/ The President of Kurdistan Region, Nechirvan Barzani received Tuesday, a high-ranking US diplomatic and military delegation headed by Dina Strol, US Deputy Secretary of Defense for Middle East Affairs.
The delegation also included Matthew Tueller, the US ambassador to Iraq, Matthew Trollinger, deputy director of political and military affairs for the US joint forces in the Middle East, and a number of political and military officials.
A statement issued by the presidency stated that at the beginning of the meeting, Stroll affirmed America's vision and policy by committing to the continuity of political and military support for Iraq and the Kurdistan Region, and to proceed with joint partnership and cooperation between them, appreciating the sacrifices of the Peshmerga forces in the war against ISIS.
For his part, President Nechirvan Barzani renewed his thanks and appreciation for providing support and assistance by the United States and the international coalition against ISIS to Iraq and the Kurdistan Region in the face of terrorism, according to the statement.
The statement added that the two sides agreed on the importance and necessity of the steps taken by the Iraqi components to get out of the political crisis in the country, and the advent of a government that responds to what the citizens expect from it, and is able to face challenges, and stressed the importance of cohesion and unity of the ranks of the Kurdish parties, and within this framework was also emphasized on Continuation of dialogue to resolve differences and outstanding issues between Erbil and Baghdad.
In another axis, the meeting described the movements and attacks of ISIS in different regions of Iraq and Syria as serious threats and real dangers. In the meantime, the two sides stressed the importance of cooperation and coordination between the Peshmerga and the Iraqi army so that they could support the international coalition, in the face of these dangers, and the complete elimination of ISIS, which has become It threatens peace and stability in Iraq and the region.
shafaq.com