Iraq: Political forces are testing their "numbers" in preparation for the presidential election session
Iraq: Political forces are testing their "numbers" in preparation for the presidential election session
3-23-2022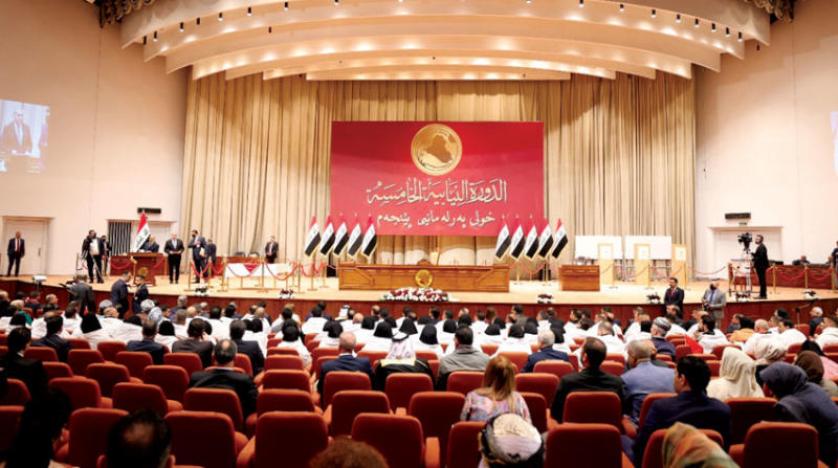 The tweet by the leader of the Sadrist movement, Muqtada al-Sadr, regarding preparations for the scheduled parliamentary session (Saturday) to elect a president of the republic, ignited the competition between al-Sadr's alliance (the Triple Alliance) and his opponents from the Shiite house (the coordination framework), while each of the two parties began to attract independent representatives and deputies. The opposition, whose real number was conflicting, is a test of the strength of the numbers.
While there are signs of going to the most bitter option, which is to dissolve parliament and re-election, which everyone fears, each of the two parties called on independent representatives to join the session with the aim of completing the quorum to elect the President of the Republic.
The irony is that both coalitions have announced the joining of the same independent representatives, which means that the two parties' discussions with the independents did not produce a clear result, despite the bargaining processes and temptations presented to them to obtain gains, including assuming ministries and financial privileges.
According to expectations, both Shiite alliances, including Kurds and Sunnis, have not yet been able to gather the number required to elect the president of the republic, which is two-thirds of the parliament's members, ie 220 out of 329 deputies.
And while it seems that the independents are the ones who will decide the situation, one of them told Asharq Al-Awsat: "Our goal is not positions as much as participation in the political decision."
For his part, the leader of the State of Law coalition, Nuri al-Maliki, declared that "the dissolution of the House of Representatives and the re-run of the parliamentary elections is unacceptable."
rawabetcenter.com