Independent deputies are waiting for an "acceptable response" from the blocs facing the formation of the government to participate in Wednesday's session
Independent deputies are waiting for an "acceptable response" from the blocs facing the formation of the government to participate in Wednesday's session
2022-03-27 08:22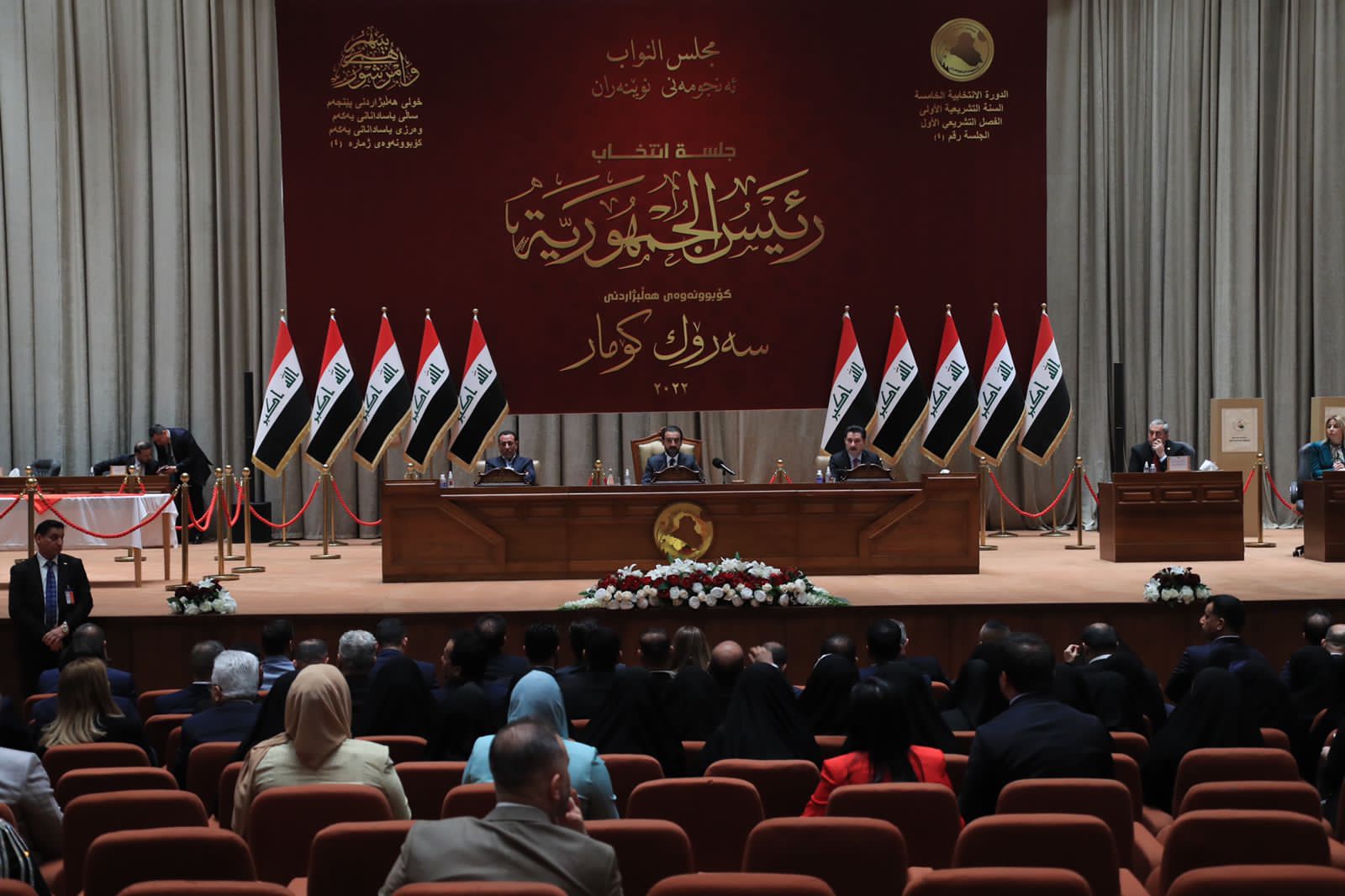 Shafaq News/ Independent MP Hadi Al-Salam confirmed, on Saturday, that he and other independent deputies had presented a set of points related to the vision of the blocs confronting the new federal government on a set of issues, stipulating a response to them in return for participating in next Wednesday's session dedicated to electing the President of the Republic.
Al-Salami said in a statement received by Shafaq News Agency, "We would like to clarify our position on today's session corresponding to 3/26/2022. Several days ago, we presented with a group of independent representatives of the blocs addressing the formation of the next government to express their general visions that will be included in the government curriculum on how to manage the ministries." And the governorates during the current parliamentary session and the failure to adopt the principle of loyalty in assuming executive positions at the expense of specialization, competencies, job gradations and administrative experience."
He added, "We asked for an explicit statement of their position on fundamental issues affecting the life of the citizen, such as determining the price of the dollar and how to deal with the dues of border crossings and oil in the Kurdistan region, and other issues that we believe are necessary, and we did not want an answer until Saturday's session, corresponding to 3/26/2022."
Al-Salami continued, "Then we were informed that the response to the issues we mentioned will be before holding a session next Wednesday, and if the answer is acceptable while ensuring its implementation, we will be among those present in the next session."
Today, the Iraqi parliament held its session dedicated to electing the president of the republic, headed by Speaker Muhammad al-Halbousi, and the presence of deputies of the "Save the Nation" coalition, which includes the Sadrist bloc, the Sovereignty Alliance and the Kurdistan Democratic Party, and the number of deputies present reached 202, while the session was boycotted by the coordination framework that includes Shiite forces. The Patriotic Union of Kurdistan and a number of independent representatives, which broke the quorum.
The session of electing the President of the Republic requires two-thirds of the number of parliament members, ie (220 out of 329 deputies), as the Federal Court for electing the President of the Republic stipulated that the Council of Representatives achieve the attendance of 220 deputies in the session out of the total number of members of the Iraqi Council of Representatives of 329 seats.
As a result, on Saturday, the session turned into a regular session, before the Presidency of the Council adjourned it to next Monday, and also set a session for next Wednesday to elect the President of the Republic.
shafaq.com