In an unprecedented situation, Al-Kazemi explodes "anger" in the face of Iran
In an unprecedented situation, Al-Kazemi explodes "anger" in the face of Iran
2021-04-08 08:46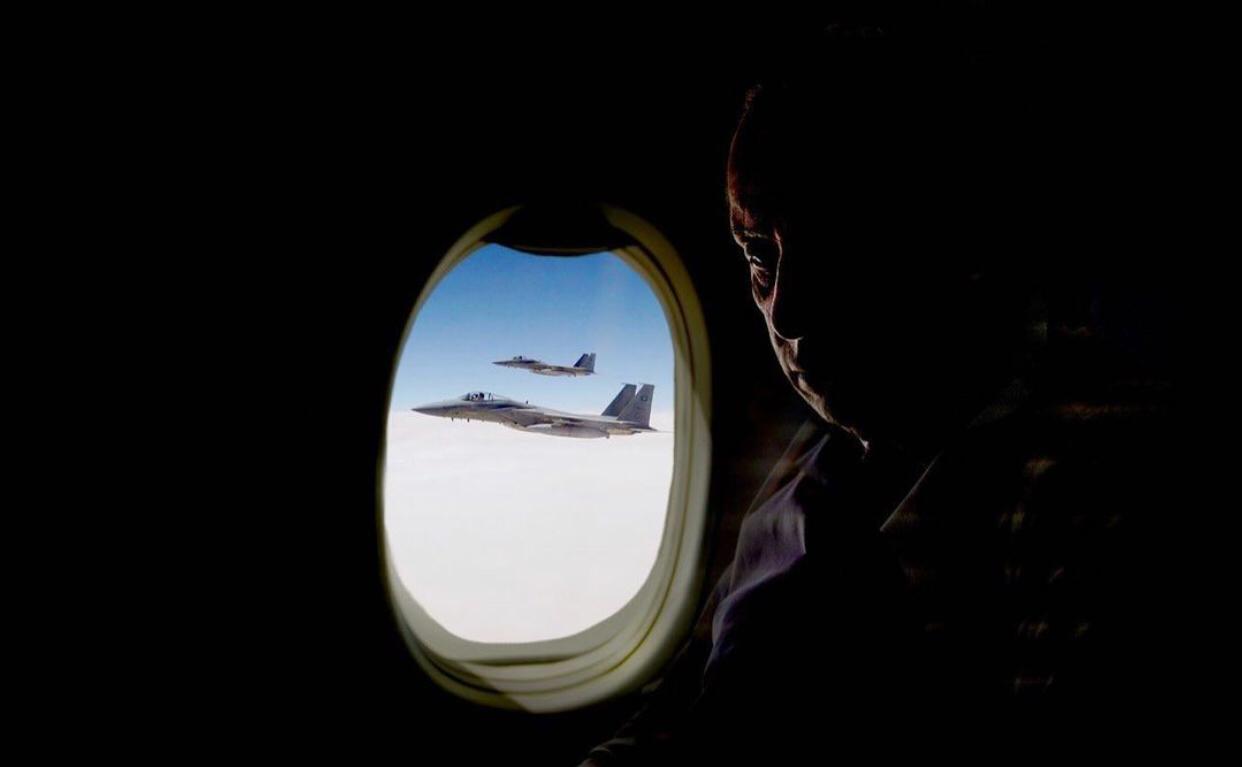 Shafaq News / Two Iraqi officials said that the Iraqi Prime Minister, Mustafa Al-Kazemi, asked Iran's leaders to rein in the Iranian-backed militias in Iraq, and sent a strongly-worded message to Tehran in which he indicated that he was ready to confront these armed factions.
Al-Kazemi's positions came in conjunction with the third round of the strategic dialogue between Baghdad and Washington, which is supposed to address the US military presence in Iraq and the Iranian-backed factions operating outside the framework of state authority.
And Iraq had requested the holding of the new round of dialogue in response to the pressure of the Shiite political forces and the pro-Iranian militias demanding the departure of the US forces. Participating US Secretary of State Anthony Blinken and Assistant Secretary of State for Political Affairs David Hale.
Last week, armed men displayed their strength in a military convoy in central Baghdad, and threatened Al-Kazemi personally, condemning the continued US military presence.
In response to the show of strength by this militia, Al-Kazemi sent a strongly-worded message to Tehran and demanded that it use its influence to stop these armed groups, according to what two Iraqi officials confirmed to the American " Associated Press " and translated by Shafaq News.
The two officials explained that Al-Kazemi threatened to clearly announce who supports these groups, and expressed his readiness to confront them.
The US agency noted that it is not clear to whom the Iraqi message was specifically addressed. She added that the timing suggests that Al-Kazemi, who seemed unable to confront the militias, was looking to appease the Americans before the start of the strategic dialogue sessions on Wednesday.
According to the American agency, Al-Kazemi's message led to the commander of the Quds Force of the Iranian Revolutionary Guards, Brigadier General Ismail Qaani, a two-day visit to Baghdad, where he met government officials and leaders of Shiite factions, calling for calm, according to private sources for Shafaq News.
And Iraqi and American officials had previously announced that they supported scheduling the American withdrawal from Iraq, but questions remained about the timeframes and the size of the threat that ISIS still poses. A US official said last month that the United States intends to use the dialogue sessions with Iraq to make it clear that coalition forces are in the country at the invitation of the Iraqi government and only to train and advise Iraqi forces.
shafaq.com