Hours into the Wednesday session… Arrangement for a "last dinner" between the frame and the current
Hours into the Wednesday session… Arrangement for a "last dinner" between the frame and the current
2022-03-29 07:42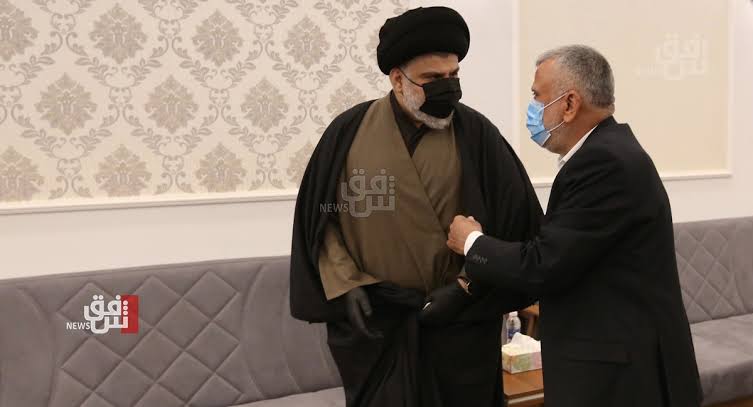 Shafak News / Negotiations are taking place between the leaders of the coordination framework and the Sadrist movement, which may result in a meeting this evening, on the eve of the parliament session scheduled for tomorrow, Wednesday, which is dedicated to electing a new president.
The representative of State of Law, (the most prominent poles of the coordination framework) Ahmed Al-Latifi told Shafaq News Agency, "Negotiations are currently taking place between the leaders of the coordination framework and the Sadrist movement, regarding tomorrow's session, and there may be a meeting to be held this evening, between the leaders of the Shiite house."
Al-Latifi added, "The meeting, expected to be held in the evening, will discuss the formation of the largest bloc of Shiite forces, which in turn will take the formation of the new Iraqi government."
The deputy of the State of Law coalition concluded by saying that "the framework leaders are keen not to repeat the scenario of last Saturday's session, and are looking forward to holding a session on Wednesday to elect a president of the republic."
The Iraqi parliament failed, for the second time in a row, to hold a session to elect a president for the country, the first when the Federal Court rejected Hoshyar Zebari's candidacy, and the second when Parliament failed to achieve a quorum to pass Reber Ahmed, both of whom are candidates for the Kurdistan Democratic Party, which is affiliated with the Alliance to Save the Nation. (The Trio) previously, and it includes the Sadrist bloc, and the Alliance of Sovereignty with its two parts (Advance and Azm).
More than five months have passed since the holding of the Iraqi legislative elections, and nothing but the election of a speaker to the parliament has been achieved from the constitutional entitlements that follow after each poll, while the political understandings and discussions about choosing the presidents of the republic and government are still in an unprecedented state of obstruction.
The leader of the Sadrist movement, Muqtada al-Sadr, insists on forming a "national majority" government through his alliance with the Kurdistan Democratic Party and sovereignty, in addition to his quest to attract other small blocs and independent deputies. Everyone participates in it, by "disrupting" the movement of the "majority" under the dome of Parliament.
shafaq.com