He praised al-Sadr's efforts and "questioned" its success.. American analysis: Iraq is heading toward the abyss because of its political elite
He praised al-Sadr's efforts and "questioned" its success.. American analysis: Iraq is heading toward the abyss because of its political elite
2022-03-30 09:11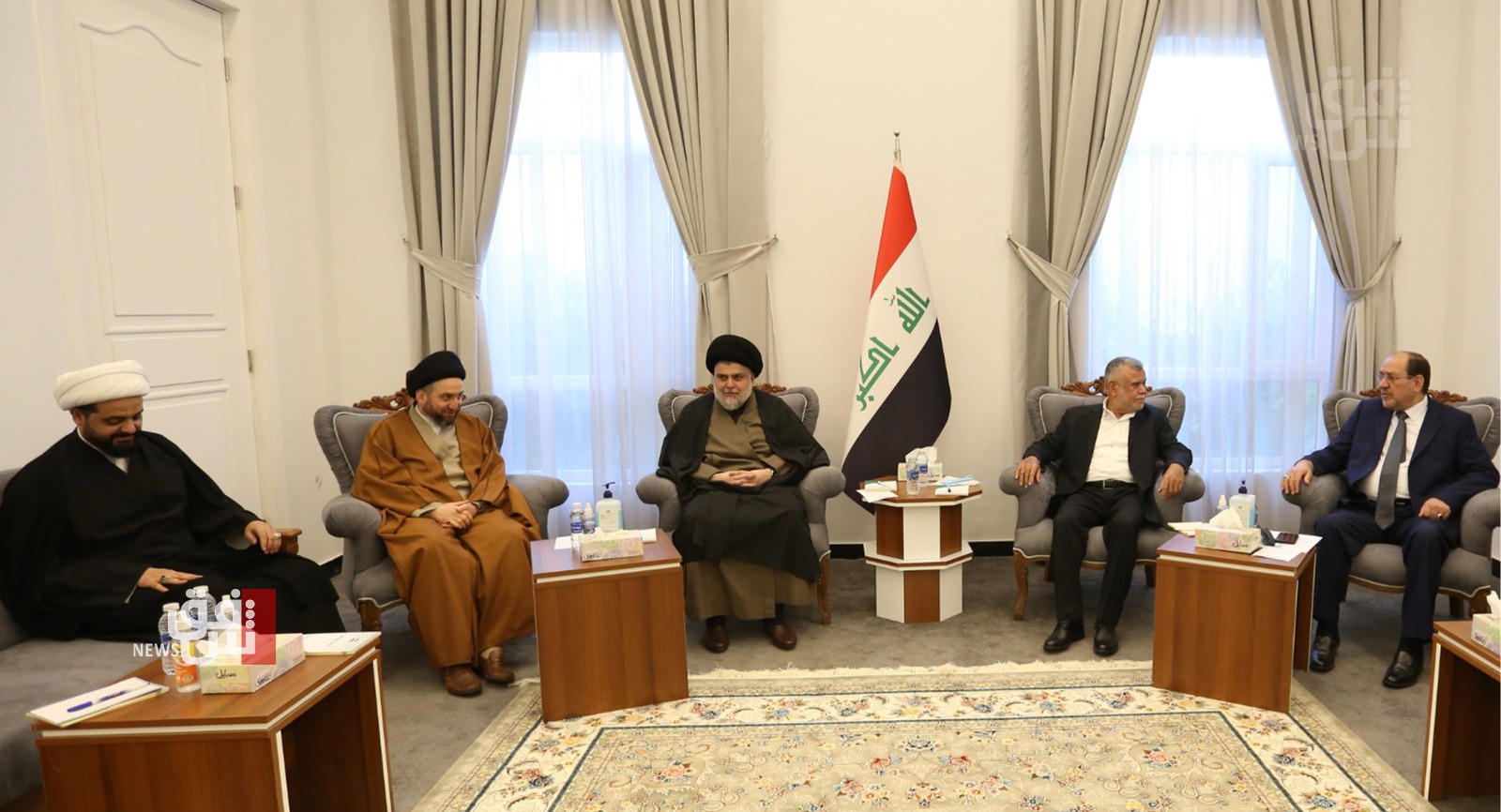 Shafak News/ A political analysis published by the American "Carnegie Endowment for Research" considered that the path to reform is still "rugged" and that Iraq is heading towards "failure in a fragile state", while indicating that the reforms advocated by the leader of the Sadrist movement Muqtada al-Sadr will face challenges and an "uphill battle." It requires "enormous effort and decades to accomplish," asserting the country's lack of a responsible political elite willing to set aside its differences for the sake of the public interest.
In an analysis published and translated by Shafak News, the institute said that "there is a bleak picture of the situation in Iraq, and the path to reform is still bumpy, and the country is on the path of deterioration."
The American Institute stated that "Iraq is still a fragile state and is heading towards failure," noting that "this country has witnessed three devastating wars in three decades in addition to international sanctions, sectarian war and foreign influence, and with the fall of Saddam Hussein's statues, Iraq found itself in a more difficult situation. , where some bet on dividing it on sectarian and ethnic grounds, even if Iraq had disappointed these expectations.
He pointed out that "Iraq's fragility and its worsening problems are not new," noting that "the leader of the Sadrist movement, Muqtada al-Sadr, pledged to introduce major changes and to move away from political norms in the formation of national unity governments, where the spoils are shared by parties representing sects, races and religions," and according to the institute, "This Tradition is among the main causes of corruption and social division in Iraq."
The US report explains that "Al-Sadr, in return, seeks to form a national majority government that can begin implementing reforms, including reducing the control of militias, fighting corruption, curbing external influence by countries such as Iran, and neutralizing Iraq over regional disputes."
In his reading, the American Institute asked, "Will al-Sadr succeed in his endeavor?", explaining that "he will face many challenges, as even if he is able to form a majority government, achieving more change will require an uphill battle because reform is a very difficult task." It requires a tremendous effort, and some aspects of this reform may require decades to be accomplished."
The report enumerated a set of these obstacles that Al-Sadr will face, among them "the government's ability to continue, as the recovery plan requires the approval of most political players, while political consensus is rare in Iraq, and therefore forming and maintaining a majority with other political parties is a matter of shadowing." doubts."
The report also pointed to "the problem of choosing a new president for the republic, as al-Sadr is unable to muster the votes needed to elect him, while it is also unlikely that Iran will relinquish its influence in Iraq." Its agents are in the government, which would reduce the chances of al-Sadr forming a majority government."
The report expressed "doubts that Al-Sadr will be able to convince his political opponents of the necessity of reform," noting that "Iraq will continue at the present time on its descending path because it lacks a responsible political elite willing to set aside its differences for the sake of the public interest."
And he stated, "In addition to these obstacles, there is also the problem of inflation in the public sector that Al-Sadr will inherit, as successive governments relied on the policy of employment in the public sector, which led to the inflation of the bureaucracy, as the government acquires 40% of jobs in Iraq, which is a significantly high percentage compared to in other countries".
And the Carnegie Institution added that "while the unemployment rate among young people is more than 25%, and Iraq depends on oil to achieve 90% of its revenues, this means that Iraq needs to undertake a major economic change process to support the private sector to secure more job opportunities for young people and to entice international companies." To invest in stability, which requires stability and skilled workers, which Iraq lacks.
Iraq also complains, according to the report, "of the continuing deterioration in the level of education in the country, as Iraq is at the bottom of the list of Middle Eastern countries in terms of investment in education."
The report highlights some "positive aspects in 2021, including "the victory of independent votes in many provinces and the loss of traditional political parties that have armed factions," but it also clarifies that "the path of reform is still bumpy."
shafaq.com