Five days after the decision, America comments on the extinguishing of Kuwaiti debts owed by Iraq
Five days after the decision, America comments on the extinguishing of Kuwaiti debts owed by Iraq
2022-02-27 07:44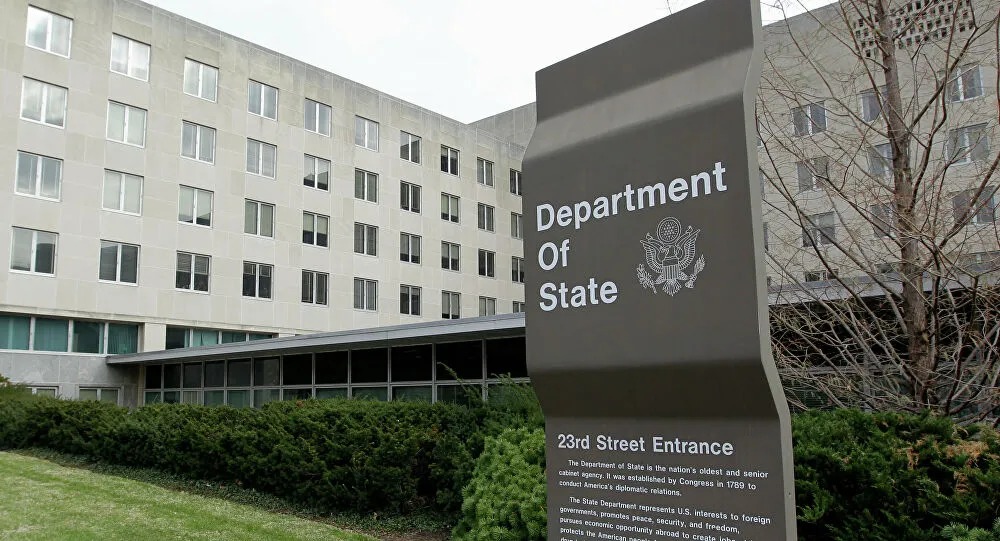 Shafaq News/ On Sunday, the US State Department welcomed Iraq's exit from the international trusteeship imposed by the UN Security Council more than 30 years ago.
The official spokesman for the US State Department, Ned Price, said in a statement received by Shafak News Agency, "The United States welcomes the recent resolution of the United Nations Security Council, which reaffirms that Iraq has fulfilled its international obligations."
He noted that Iraq had "compensated all the claimants' compensation awards through the United Nations Compensation Commission, which was established in 1991 as a result of Saddam Hussein's illegal invasion and occupation of Kuwait."
He concluded by saying, "We salute the people of Iraq and Kuwait for this important achievement. Iraq today is a country that enjoys close and friendly diplomatic relations with its Gulf neighbors, and this is crucial to maintaining stability in this important region."
On Wednesday, February 23, the Iraqi Ministry of Foreign Affairs announced that Iraq had withdrawn from Chapter VII of the UN Security Council, after fulfilling all its obligations.
The ministry said in a statement received by Shafaq News Agency, "The UN Security Council issued Resolution No. (2621) on February 22, 2022, which confirmed that Iraq fulfilled all its international obligations under Chapter VII."
She added that this "resulted in Iraq's exit from Chapter VII with immediate effect, and the closure of the compensation committee and fund at the end of this year."
The year 1991 witnessed the formation of a United Nations compensation committee, in accordance with UN Resolution 705, which obligated Baghdad to pay $52.4 billion to individuals, companies, governmental organizations and others, who had suffered direct losses as a result of the invasion and occupation of Kuwait.
Iraq had stopped making payments in 2014 during the war against ISIS, which controlled a third of the country, but it resumed it in 2018 by deducting 0.5% of the value of each exported barrel of oil.
shafaq.com