Barham Salih to decision makers in Washington: Admit that you have failed completely
Barham Salih to decision makers in Washington: Admit that you have failed completely
2021-09-24 08:18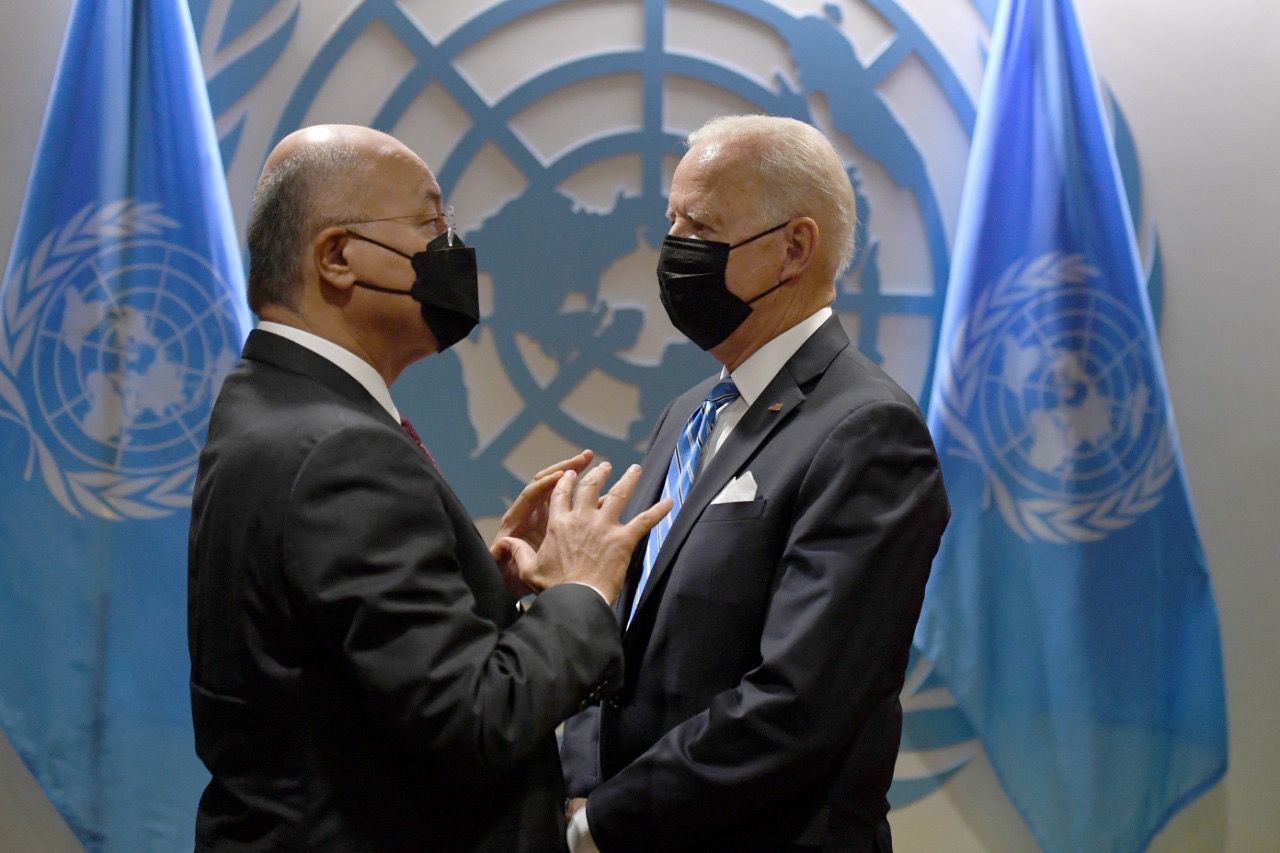 Shafaq News/ The Iraqi President, Barham Salih, said, in a speech before the Institute of the American Council on Foreign Relations in New York, that the international policy that has been followed towards Syria since 2011 has failed, calling on the countries of the region to follow the example of Baghdad by opening channels of communication with the Syrian government.
In excerpts carried by "The National" correspondent in New York, Joyce Karam, and translated by Shafak News, Saleh told the Council on Foreign Relations, which has a great influence on decision-making circles in Washington, "You have to have the courage to admit that the current policy has failed completely, and that the repercussions The humanity of the conflict in Syria is undoubtedly unacceptably high, both morally and politically.
The United Nations estimates that more than 5.6 million people have fled their homes due to the war in Syria, including 2.5 million children, making it the largest refugee crisis in the world. About half a million people were killed during the conflict.
And the Iraqi president hinted in his speech that the plans to overthrow President Bashar al-Assad had failed. "The government is still there, and you have thousands upon thousands of gunmen in urban centers in the Middle East. These are not just a bunch of guys in remote caves in Afghanistan," he said.
Saleh pointed out that one of the lessons of Afghanistan is that turning a blind eye is not an option when it comes to combating terrorism, adding that Baghdad is opening channels of communication with the Syrian regime.
The Iraqi president said, "We in Iraq are open to the Syrian government, trying to establish channels and encourage aid and relief for the Syrian people, and we want to focus on the issue of extremists in some of these areas in Syria, which poses a direct threat to Iraq and its neighbors."
Saleh urged his regional counterparts to follow the example of Baghdad in this openness, saying, "I personally call on the region to try to adopt this dynamic toward Syria," noting that the administration of US President Joe Biden is talking with the Russians about the possibility of cooperation with Syria.
Saleh also referred to other talks taking place in the region between the traditional rivals Saudi Arabia and Iran, and said that "a lot of talks took place between our Gulf neighbors and the Iranians and the Turks, and a lot of negotiations are taking place between the Saudis and the Iranians, and it is somewhat paradoxical for them to meet secretly in Iraq."
The Iraqi president urged the regional countries to search for solutions to their problems, saying that "the Americans will not stay there forever. We have to rely on ourselves if we want to find solutions that stem from our societies and our own region."
Saleh had met Baden on Tuesday on the sidelines of the United Nations General Assembly in New York.
shafaq.com