Anti-terrorism expert and "CIA" analyst.. Biden nominates L. Romanovsky as new ambassador to Iraq
Anti-terrorism expert and "CIA" analyst.. Biden nominates L. Romanovsky as new ambassador to Iraq
2021-12-09 07:39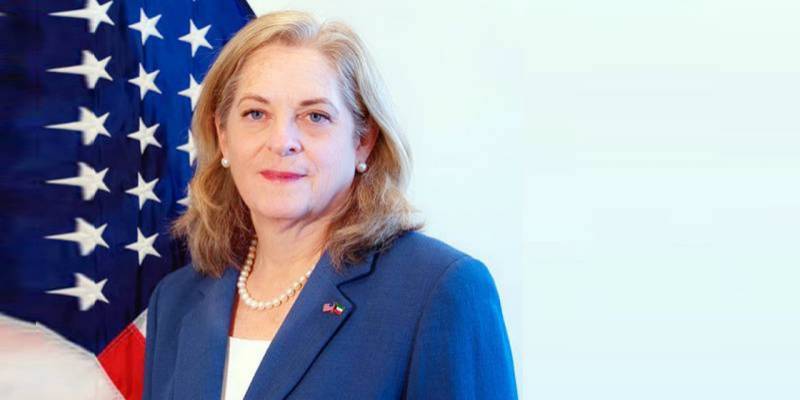 Shafaq News/ On Thursday, the White House announced the nomination of Elena L. Romanovsky for the post of Ambassador Extraordinary and Plenipotentiary to Iraq, to ​​replace Ambassador Matthew Tueller.
According to a White House statement, President Joe Biden intends later today to nominate Ambassador Elena and officials for new assignments.
Ambassador Alina L. Romanowski held her position as US Ambassador to the State of Kuwait in 2020. Prior to her appointment, she worked as Deputy Principal Coordinator of the State Department for Counter-Terrorism (2016-2020), where she oversaw the coordination and integration of counter-terrorism policy objectives and the development and implementation of US assistance and capacity-building programs for counter-terrorism with US partners During her nearly forty years of service in various US government agencies, Ambassador Romanovsky has become an expert on Middle Eastern affairs.
Ambassador Romanowski previously served at the State Department as Coordinator of U.S. Assistance to Europe and Eurasia (2015-2016) and coordinated closely with the Bureau of South and Central Asian Affairs and the Office of the Director of Foreign Assistance. She also held the position of Deputy Assistant Minister in the Bureau of Education and Cultural Affairs (2005-2011) and held the position of Deputy Assistant Minister in the Office of Near Eastern Affairs (2004-2005). Ambassador Romanowski joined the Department of State in 2003 to establish the Middle East Partnership Initiative (MEPI) office as its first director (2003-2005).
She served as Deputy Assistant Administrator for the Middle East Office at the US Agency for International Development from 2011 to 2015, including as Acting Assistant Administrator of the Office. She also worked in the Ministry of Defense from 1990 to 2003, during which she held senior positions, as she was the founding director of the Center for Strategic Studies in the Near East and South Asia at the National Defense University, Deputy Assistant Minister of Defense for Near East and South Asian Affairs in the Office of the Minister of Defense, and Director of the Office of Near East and South Asia (NESA) and Director of State for Israel. She began her career in the US government as an analyst at the Central Intelligence Agency (1980-1990).
Ambassador Romanowski's awards include the Presidential Distinguished Rank Award for Senior Executive Service, two Presidential Honors for Senior Executive Service and several Department of State Honors for Senior Rank, two Secretary of Defense Honor Awards for Civil Service; and the CIA Exceptional Performance Award.
Ambassador Romanowski received her MBA from the University of Chicago and studied at Tel Aviv University in Israel. She speaks French and has studied Arabic and Hebrew. She is a member of the Council on Foreign Relations.
Ambassador Romanowski is married to Bill Matzlevich, a retired US Navy Captain, and they have two adult children.
shafaq.com