America: We have provided aid and support to Iraq with more than three billion dollars
America: We have provided aid and support to Iraq with more than three billion dollars
2021-12-14 07:38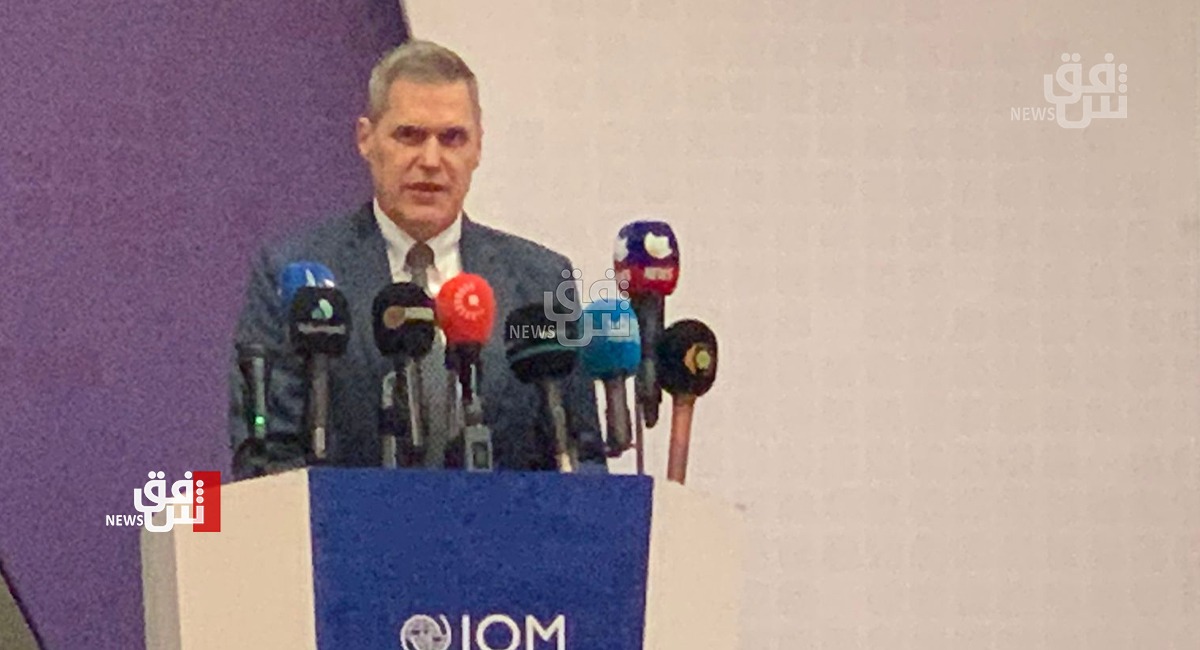 Shafaq News/ The United States Ambassador to Baghdad Matthew Tueller announced on Tuesday that his country has provided more than three billion dollars in humanitarian aid and support for infrastructure and economic projects to Iraq since 2014 until now.
In his speech on the sidelines of the Project Development Fund conference with the support of the United Nations Migration Agency, held in the capital, Baghdad, Tueller highlighted the humanitarian aid provided by the United States of America to Iraq, whether in the field of health, education or construction, after the era of ISIS, adding that Helping Iraqi entrepreneurs succeed in the economy and business has been the cornerstone of our bilateral relationship with Iraq, and we are steadfast in this commitment.
And he added, "The United States is the largest donor of humanitarian aid to Iraq to ensure the safety and well-being of displaced Iraqis."
The ambassador also noted that during the struggle against ISIS, since 2014, the United States has provided more than $3 billion in humanitarian aid to displaced Iraqis in Iraq.
According to the American diplomat, since 2015, the United States of America has implemented 850 infrastructure projects to restore basic services destroyed by ISIS, indicating that we have reconstructed more than 140 schools, 62 water treatment plants and 17 sub-electricity stations.
Tueller also added by saying: We have reconstructed clinics and hospitals, provided medicines, extended electricity transmission lines, repaired roads and bridges, and worked with homeowners to restore the water of more than a thousand homes.
He continued, saying: The United States has contributed to the recovery of the Iraqi economy from the destruction of ISIS, and the damages of the Corona pandemic, adding: We do this by investing the capabilities of Iraqis through their entrepreneurial spirit, innovations and steadfastness so that they can build their future.
The ambassador disclosed that the United States' direct contribution to supporting the Project Development Fund in Iraq amounted to $6 million.
shafaq.com