Al-Sadr considers Allawi's summons to Parliament "insufficient" and presents five proposals
Al-Sadr considers Allawi's summons to Parliament "insufficient" and presents five proposals
2022-03-05 01:33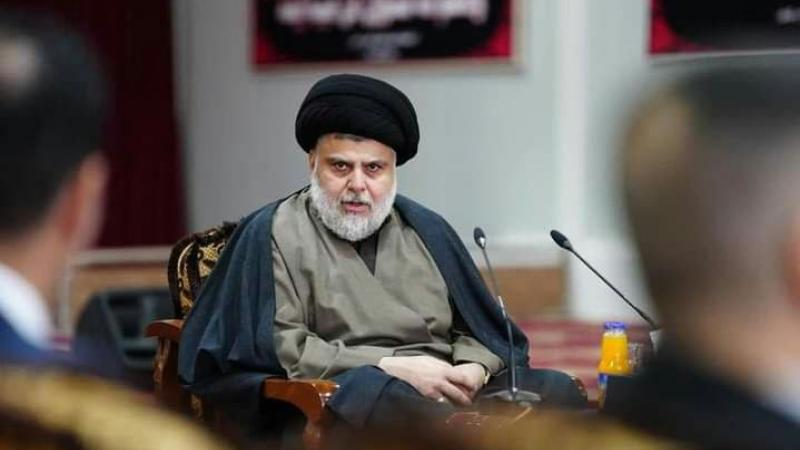 Shafaq News / The leader of the Sadrist movement, Muqtada al-Sadr, considered, on Saturday, that summoning Finance Minister Ali Allawi to Parliament was "insufficient." Working hard and diligently to achieve it.
Al-Sadr said in a tweet posted on the social networking site Twitter and followed by Shafak News, that "according to my understanding, summoning the Minister of Finance to Parliament is not enough, as the poor are still affected… and prices are constantly rising, with great regret, and the rise in prices should not be invoked globally, so it must be Whoever puts forward quick solutions, there are those who do not hesitate to harm the poor with their morsels… All he wants is to increase his wealth only.
In his tweet, Al-Sadr suggested "increasing the vocabulary of the ration and delivering it to those who deserve it, especially the poor, villages, rural areas, and the like, activating the role of economic security, setting prices, and punishing anyone who does not comply with this and the most severe penalties."
Al-Sadr also suggested "supporting the farmer and local goods as soon as possible, and supporting the poor and downtrodden class with a food ration, especially in the blessed month of Ramadan, the month of goodness and blessing."
Al-Sadr also called for "delivering a share of oil to every citizen according to a strict special system and without procrastination. Our demand for this has been going on for years," calling on the Parliament and the Iraqi government to "work hard and diligently to achieve these points, each according to his powers."
Al-Sadr had called, on February 17, 2022, to summon the Minister of Finance and the Governor of the Central Bank to the House of Representatives "immediately", a decision announced by the Presidency of the Parliament "in response" to the directives of the leader of the Sadrist movement.
On February 19, 2022, the Deputy Speaker of the Iraqi Parliament, Hakim al-Zamili, formally requested the Public Prosecution to prevent the current Minister of Finance, Ali Abdul-Amir Allawi, from traveling, after the latter refused to attend the hosting.
It is noteworthy that the Central Bank of Iraq, on December 19, 2020, officially announced the amendment of the foreign exchange rate (the US dollar) to be 145,000 dinars for every $100, according to the state's general budget for the year 2021 approved by the House of Representatives.
As a result, according to specialists, the annual inflation in Iraq rose significantly, so that the prices of all materials and commodities in the Iraqi market rose significantly, which sparked a wave of strong resentment among the popular circles, as well as the objections of some interested in economic affairs.
shafaq.com