Al-Halbousi sets Tuesday and Thursday as the dates for the Minister of Finance and Planning to attend Parliament
Al-Halbousi sets Tuesday and Thursday as the dates for the Minister of Finance and Planning to attend Parliament
02:13 – 05/09/2020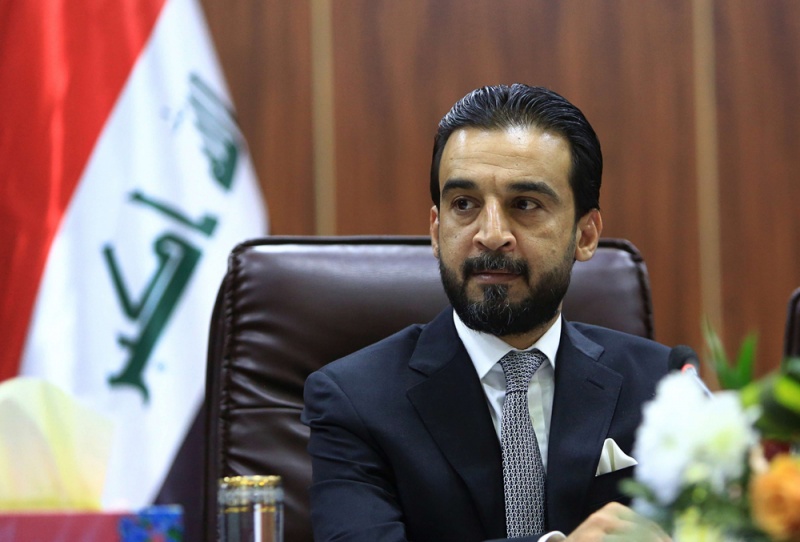 BAGHDAD – Mawazine News, the
Speaker of Parliament, Muhammad Al-Halbousi, set Thursday and Thursday as the date for the attendance of the Ministers of Finance and Planning for Parliament.
During the parliament session held today, Al-Halbousi said, "The Presidency of the Parliament agreed to direct an oral question to the Ministers of Planning and Finance, submitted by MP Muhammad Al-Darraji, about the failure to reach the reforms stipulated in the Lending Law, which gave the government 60 days after its approval to present a paper to The parliament includes reforms in the economic aspect. "
He added, "The cabinet is informed of the attendance of the concerned minister to answer orally at a specific date during the Tuesday or Thursday session."
Today, the House of Representatives held the first session of its new legislative chapter for the fourth parliamentary session / the third legislative year / the first legislative session chaired by its president, Muhammad al-Halbousi, in the presence of 169 deputies.
mawazin.net