Al-Halbousi Alliance: Al-Kazemi robbed the last position of the Sunnis and gave it to the Shiites
Al-Halbousi Alliance: Al-Kazemi robbed the last position of the Sunnis and gave it to the Shiites
2022-01-29 01:37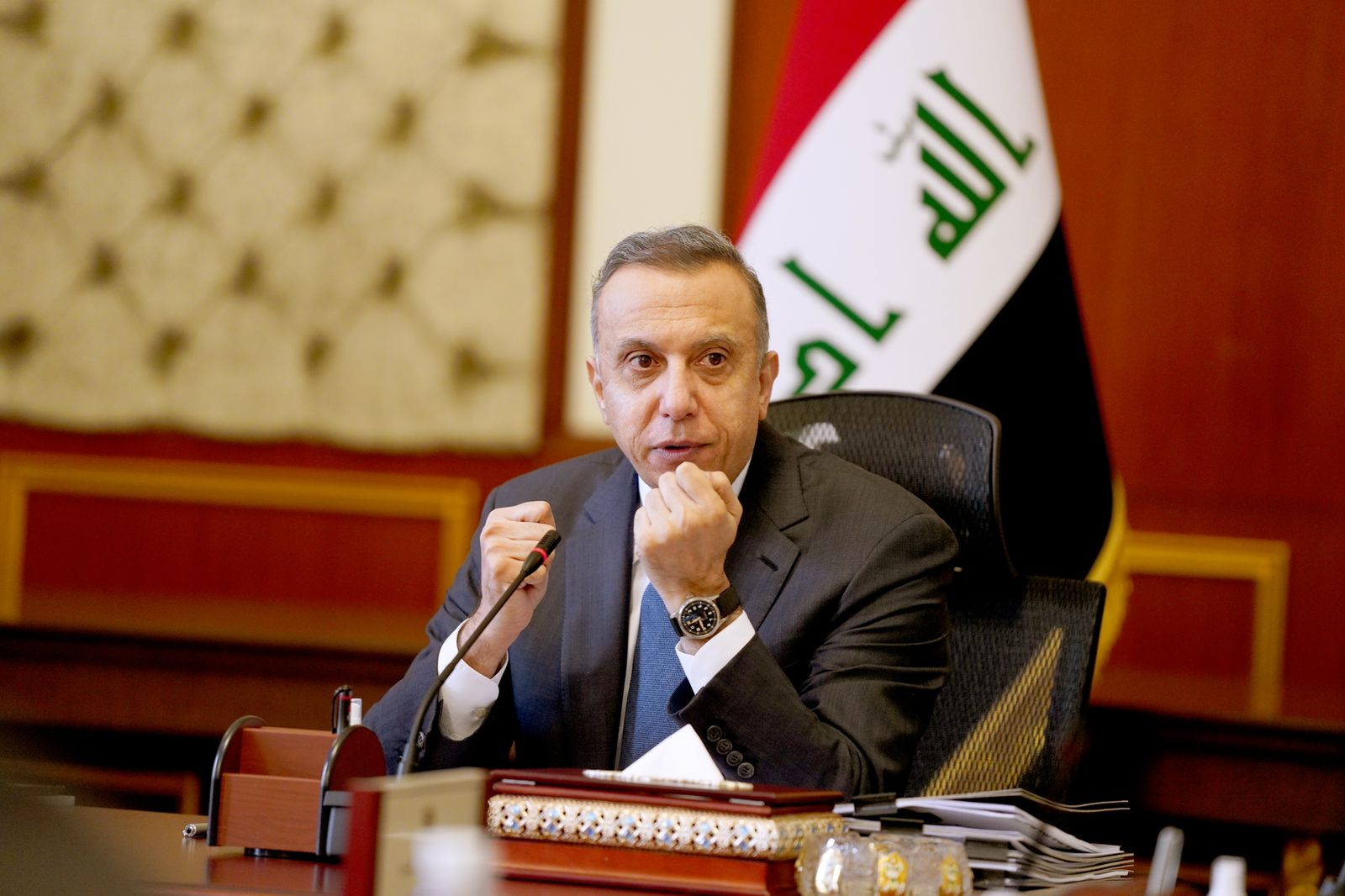 Shafaq News/ A progress coalition headed by Muhammad al-Halbousi, the current parliament speaker, criticized on Saturday granting the position of Diyala Operations Commander to the Shiite component, which is the only security position for Sunnis in the province.
Member of the coalition, MP Raad Hamid Al-Dahlaki, told Shafaq News Agency, "The position of commander of Diyala operations is the only position for the Sunni component in the province, and he does not have any other security position, although more than half of Diyala's population is of the Sunni component," criticizing the At the same time, "the last position of the component was taken away and granted to the Shiite component at the expense of the societal and demographic balance."
Al-Dahlaki considered that the last security position for the Sunnis in Diyala was robbed and given to the Shiite component as "favoritism from Prime Minister Mustafa Al-Kazemi and an attempt to please and renew his term as prime minister again," calling for "a reconsideration of the position and granting it to the Sunni component, which is a simple entitlement compared to the composition of the components of Diyala."
He noted that "Sunni villages were subjected to killing and displacement during the presence of a (Sunni) operations commander, so whatever the situation will be, and the commander of their operations from the component does not exist," adding, "With our appreciation for the professionalism and role of Major General Ali Fadel Omran, and his honorable person, but this security and social entitlement was robbed of a year Diyala, an alarm bell threatens all societal security."
An informed source told Shafaq News Agency earlier, "Sunni forces and representatives submitted objections to the prime minister and parliament due to the replacement of the Diyala Operations Commander, from the Sunni component, Major General Raad al-Jubouri, and the appointment of a (Shiite commander), Major General Ali Fadel Omran, because of the bloody attacks. The last one that affected the army's partitions."
The source added, "The Sunni forces considered appointing a commander from the Shiite component a jump on the security agreements and balances that stipulate the Shiite component taking command of the police and the Sunni component commanding operations."
It is noteworthy that the position of Diyala Operations Commander has been occupied by military leaders of the Sunni component since 2008 until now, while the position of police chief is occupied by officers of the Shiite component, according to agreements approved by the Sunni and Shiite forces.
shafaq.com