Al-Abadi's coalition reveals an international trend to solve the Iraqi political crisis through dialogue
Al-Abadi's coalition reveals an international trend to solve the Iraqi political crisis through dialogue
2022-09-17 07:44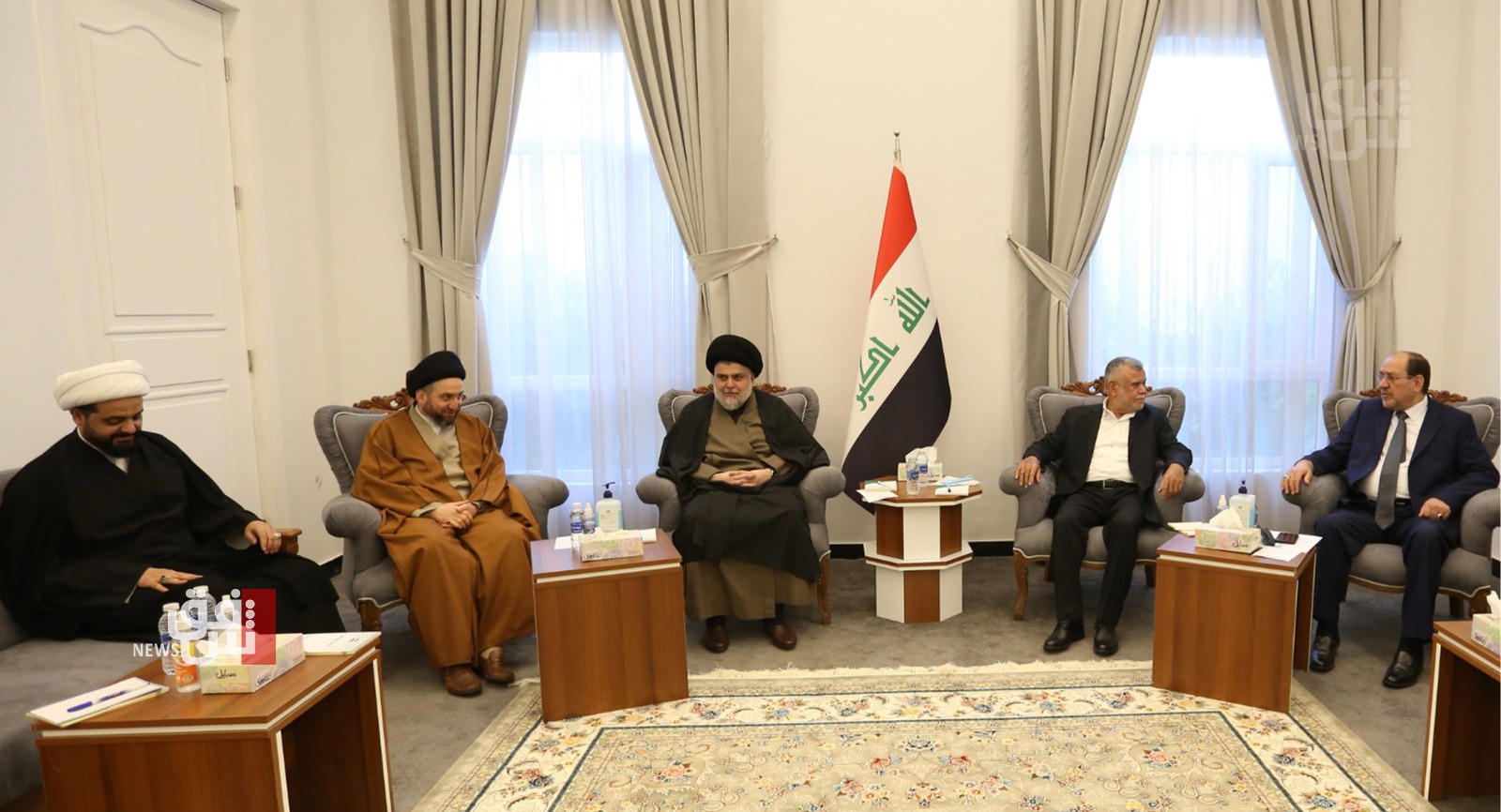 Shafaq News/ The victory coalition led by former Prime Minister Haider al-Abadi revealed on Saturday that there is an international trend to solve the political crisis in Iraq through dialogue, pointing to the importance of the Sadrist movement and the impact of its withdrawal from the political process on forming the government.
"Dialogue is still on the table to resolve the crisis, and there is an international trend to push the political forces towards the national dialogue," the spokesman for the Al-Nasr coalition, Ahmed Al-Wondi, told Shafaq News.
He added, "Most of the political forces support a political dialogue, and this serves as a clear message, and that the spiritual atmosphere of the fortieth visit will push towards resolving the crisis and conducting a dialogue between the political forces."
Al-Wondi noted that "the position of the victory coalition is clear from the beginning, and it is against the withdrawal of the Sadrist movement, because it led to the failure to form the new government and provide services to citizens."
He continued, "The Sadrist movement constitutes an important part of the political process, and its exclusion and non-participation in any government will complicate the political scene in Iraq," stressing that "the victory coalition is pushing for dialogue, and that Muqtada al-Sadr and most of the national forces agree and share with the vision of victory, and the coming days will be useful for a solution." the crisis".
In earlier times, many representatives and politicians stated that the House of Representatives will reconvene its sessions after the end of the fortieth visit to elect the president of the republic and form the new government, but the Sadrist movement is still insisting not to engage in the formation of the government and the political process.
Yesterday, Friday, Iranian President Ibrahim Raisi revealed the request of European countries to communicate with the Iraqi authorities to resolve the current crisis, stressing that "several European countries, contacted Tehran, regarding the crisis in Iraq, and were told that the matter is up to the Iraqis themselves."
shafaq.com