After collecting the signatures of the deputies of the "blocking third" .. the framework meets on the eve of the presidential election session
After collecting the signatures of the deputies of the "blocking third" .. the framework meets on the eve of the presidential election session
2022-03-25 08:09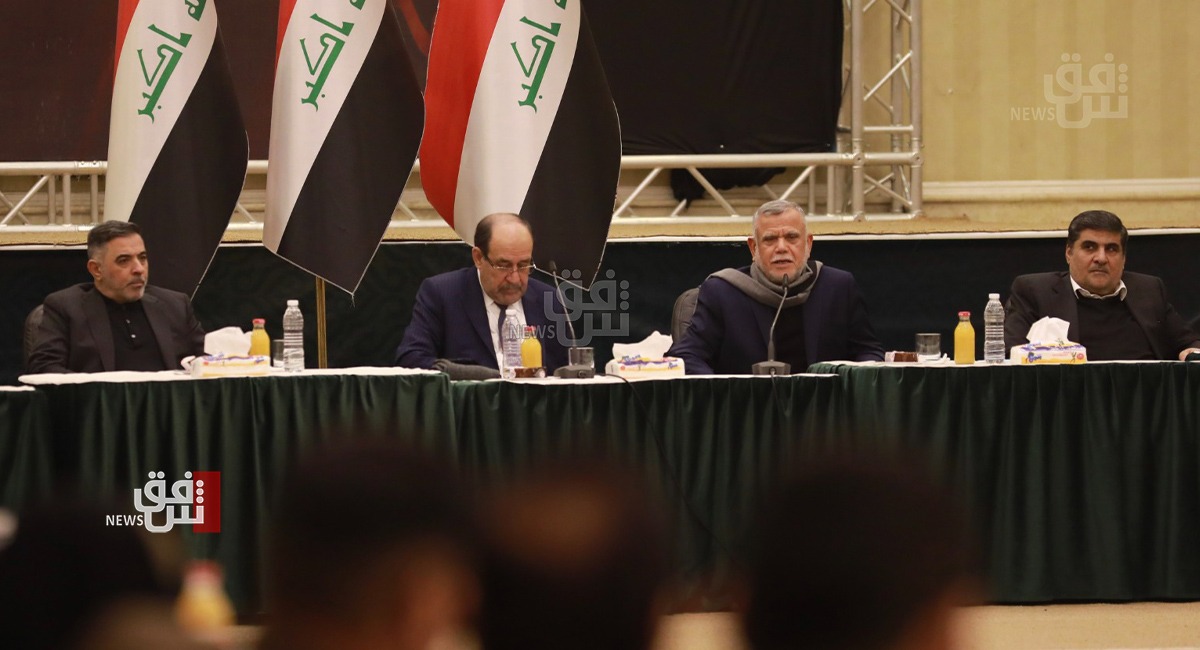 Shafaq News/ Muhammad al-Sihoud, a representative of the State of Law coalition led by Nuri al-Maliki, stated that the coordinating framework and the Patriotic Union of Kurdistan collected the signatures of more than 130 deputies to boycott the parliament session scheduled to be held tomorrow, Saturday, to elect a new president for Iraq.
Chihod told Shafaq News Agency, "Members of Parliament represented by the coordination framework, the Patriotic Union of Kurdistan and the Alliance (Azm), and independent deputies signed lists whose number reached 133 signatures," noting that "the signatures were represented by members of the House of Representatives and not represented by the head of the bloc, and there are documents confirming this." ".
He added that "the signed lists include boycotting the presidential election session and not participating in it," adding that "not attending tomorrow's session, Saturday, is not a disruption to the formation of the government as much as it is a correction of the wrong path," as he put it.
Chihod continued by saying that "the coordinating framework does not hope that a session will be held tomorrow, Saturday, not after obtaining a consensus among all political forces to form a government," noting that "if the session is held tomorrow, Iraq will certainly go through very difficult circumstances," according to his claim.
In turn, a source from the coordination framework told Shafaq News Agency that "the political forces affiliated with the framework (the Shiites and others allied with them from outside the Shiite house) will hold an important meeting this evening to discuss the latest political developments to come out with the outcome of what will be tomorrow's session."
The source explained that "the framework may reveal its alliance (the Alliance of National Stability), as well as announcing its position on Saturday's session on naming the President of the Republic, and this may include a public withdrawal from the session or reveal a message addressed to all Iraqi political forces."
shafaq.com