Confirmation of what was published by Shafak News: The coordinating framework denies Al-Abadi's nomination for prime minister
Confirmation of what was published by Shafak News: The coordinating framework denies Al-Abadi's nomination for prime minister
2022-09-20 08:18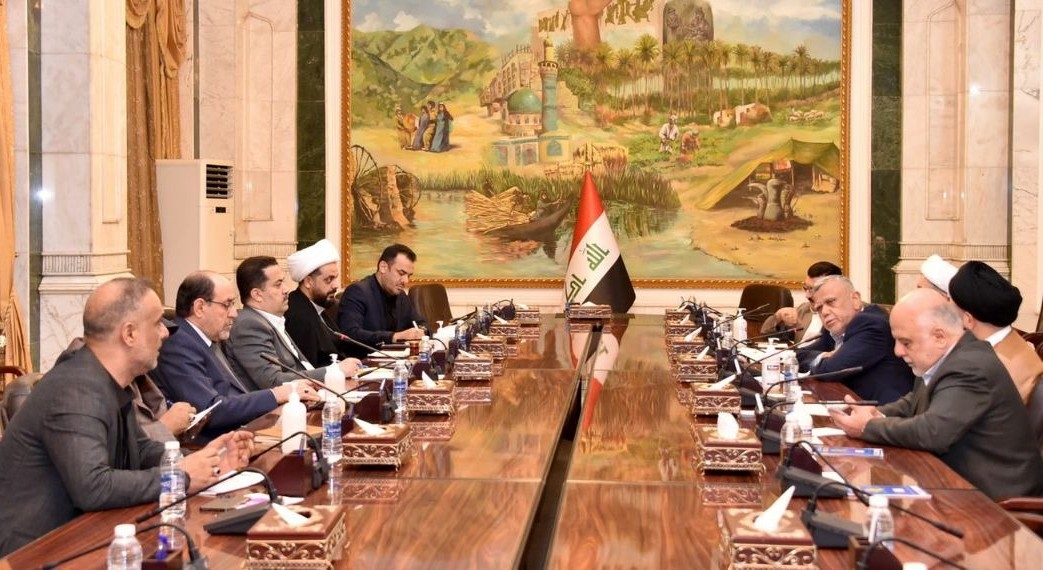 Shafaq News / The Shiite coordination framework denied, on Monday, the news circulating about the nomination of the head of the victory coalition, Haider al-Abadi, for the position of prime minister, instead of Muhammad Shia al-Sudani.
The framework said, in a statement received by Shafaq News Agency, that "the regular meeting that took place today was attended by all of its leaders, and discussed the overall political and security situation in the country, and the price of the great efforts that were made to make the fortieth visit of Imam Hussein, peace be upon him, a success."
The coordination framework renewed, according to the statement, its adherence to "his only candidate for prime minister, Muhammad Shia'a Al-Sudani," denying "all other rumors."
During its meeting, the framework discussed "the preparations he is making with his allies in order to resume the work of the House of Representatives and carry out its constitutional duties."
The leader of the Al-Hikma Movement, one of the poles of the coordination framework, Fadi Al-Shammari, had confirmed during his speech to Shafak News Agency, that the news that talked about the nomination of the coordination framework for (Haider Al-Abadi) instead of (Muhammad Shiaa Al-Sudani) is incorrect, and that the framework is still sticking to his candidate. (Sudanese) until this hour.
Shafak News Agency has learned that deep differences have occurred recently within the coordination framework, due to the candidate for prime minister for the next stage, and that there is a desire by Hadi Al-Amiri and Haider Al-Abadi to accept Mustafa Al-Kazemi's candidacy for a second term, which is rejected by Nuri Al-Maliki, Qais Al-Khazali and Ammar Al-Hakim, who are still Insisting on the nomination of Muhammad Shia Al-Sudani for prime minister.
The political scene in Iraq has undergone a dangerous turn since the supporters of the Sadrist movement led by the prominent Shiite cleric Muqtada al-Sadr stormed the parliament building in the fortified Green Zone in central Baghdad, and protested against Al-Sudani's nomination for the position of prime minister of the next federal government, and withdrew from it by order of their leader after an armed clash With the security forces and elements of the armed factions.
shafaq.com