Talabani: If we go as a team to Baghdad, then it is not important who is the president of the republic
Talabani: If we go as a team to Baghdad, then it is not important who is the president of the republic
2022-09-17 07:48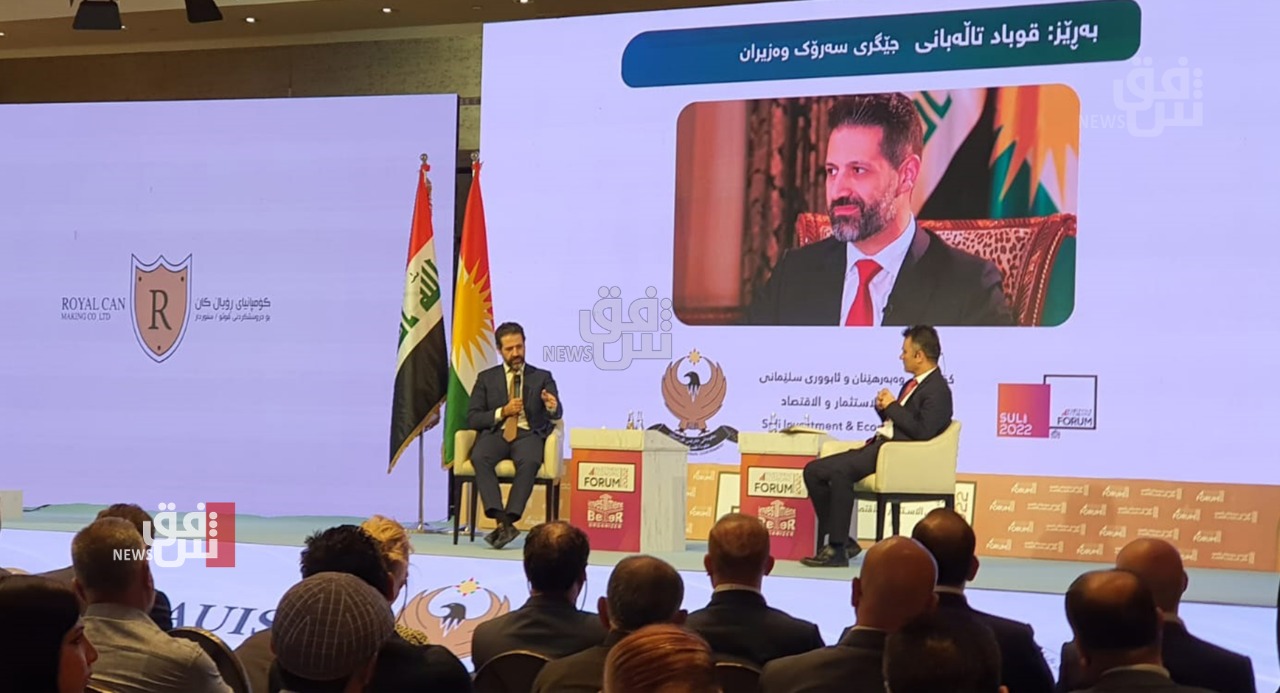 Shafaq News/ Qubad Talabani, Deputy Prime Minister of Kurdistan Region and a leader in the Patriotic Union of Kurdistan stressed, on Saturday, the need for the Kurds to go to Baghdad as a team to negotiate the rights of the region, and then it will not matter who occupies the position of President of the Iraqi Republic and the rest of the positions that are from the component's share second in the country.
This came during his hosting on the sidelines of the first investment and economic forum in Sulaymaniyah.
On the differences and outstanding issues between Erbil and Baghdad, Talabani, who headed the delegations of the regional government that visited the Iraqi capital several times to negotiate a solution to those differences, replied, "I am always optimistic and the opportunity is ripe to reach an agreement to resolve these differences. We did not close the doors of dialogue and we will never close it."
And he added that Iraq is currently going through a dangerous experience, and there are deep discussions between all political parties in order to form the new government in Iraq, and there is no doubt that the Kurds are part of this process and the existing dialogues.
He added, "We have always demanded, as the National Union Party, to discuss the political vision, and that positions are less important to us, and if we go as a team to Baghdad, and fight for the rights of the Kurdistan Region and the constitutional rights of its communities, demands and needs, then it is not important who will be the president of the republic who will be the minister of finance."
Talabani also indicated that "it is important that we fight politically for a comprehensive vision of Iraq, and that this Iraq not be a threat to the Kurdistan Region, and I think that this will be the greatest gain for the people of Kurdistan."
And he warned that "any Kurdish party that goes alone and fights for its positions, we will not do anything, but we will do a huge damage to our cause, which still exists," stressing that "the Kurdistan issue is subject to threats, and we should determine from which one can prevent the danger of those threats."
He continued by saying that these threats will not be thwarted in Erbil or Sulaymaniyah, but rather in Baghdad and the major countries in the region and the world.
shafaq.com