Its hero, "Al-Kazemi"… "Save the Homeland" discusses a step away from the majority and consensus government
Its hero, "Al-Kazemi"… "Save the Homeland" discusses a step away from the majority and consensus government
2022-04-19 05:52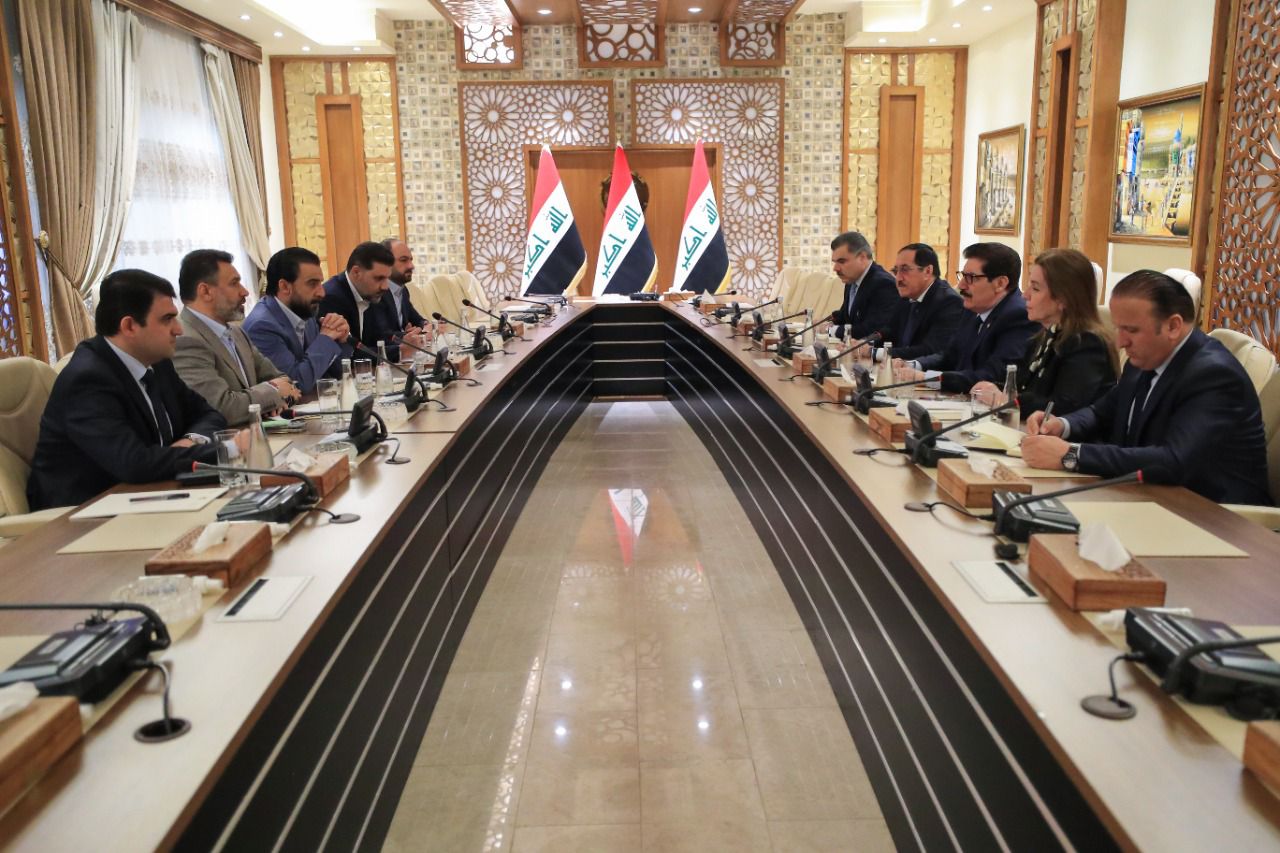 Shafaq News/ An informed source in the "Save a Homeland" alliance, which includes the Sadrist movement, the Kurdistan Democratic Party, the Sovereignty Alliance, revealed today, Tuesday, that the alliance is studying a new step that it may take during the next stage, far from the majority and consensual government.
The source told Shafaq News Agency, "The Alliance to Save a Homeland is seriously considering and studying maintaining the government of Mustafa Al-Kazemi, during the next stage, in the event that the political blockage remains and the suspension of the presidential election session is maintained, and the coalition has prepared the ground for this option by working on the Legislation of the Emergency Support Law for Food Security and Development, which will enable the Al-Kazemi government with financial powers similar to the budget law.
And he indicated that "the Alliance to Save a Homeland is considering the possibility of making a semi-comprehensive amendment to the government of Mustafa Al-Kazemi, in the event that it is maintained during the coming period, and the new ministers will be candidates exclusively by the Triple Alliance, and their passing is easy according to the parliamentary majority owned by this coalition," explaining "The change of ministers will be through dismissal or resignation in agreement with the prime minister."
The leader of the Sadrist movement, Muqtada al-Sadr, had set on March 31, a deadline of forty per day on what is known as the blocking third consisting of the coordination framework and allied deputies, to form a government independent of the Sadrist bloc.
Al-Sadr's position came after the Iraqi parliament failed for the third time in a row to hold a session to elect a new president for the country due to the intensification of the dispute between the Triple Alliance (the Sadrist bloc, the Kurdistan Democratic Party, the Alliance of Sovereignty), and the coordinating framework that includes Shiite political forces.
The election of the President of the Republic requires a quorum in which the presence of representatives constitutes two-thirds of their number, or more than 220 deputies out of 329, which was not achieved due to the boycott of the coordination framework that represents prominent Shiite parties, such as the State of Law bloc and the Al-Fateh Alliance, the umbrella under which the loyalist Popular Mobilization factions fall under. for Iran.
shafaq.com