According to Iraqi law, is it possible to approve a budget submitted by a caretaker government?
According to Iraqi law, is it possible to approve a budget submitted by a caretaker government?
2022-04-13 08:51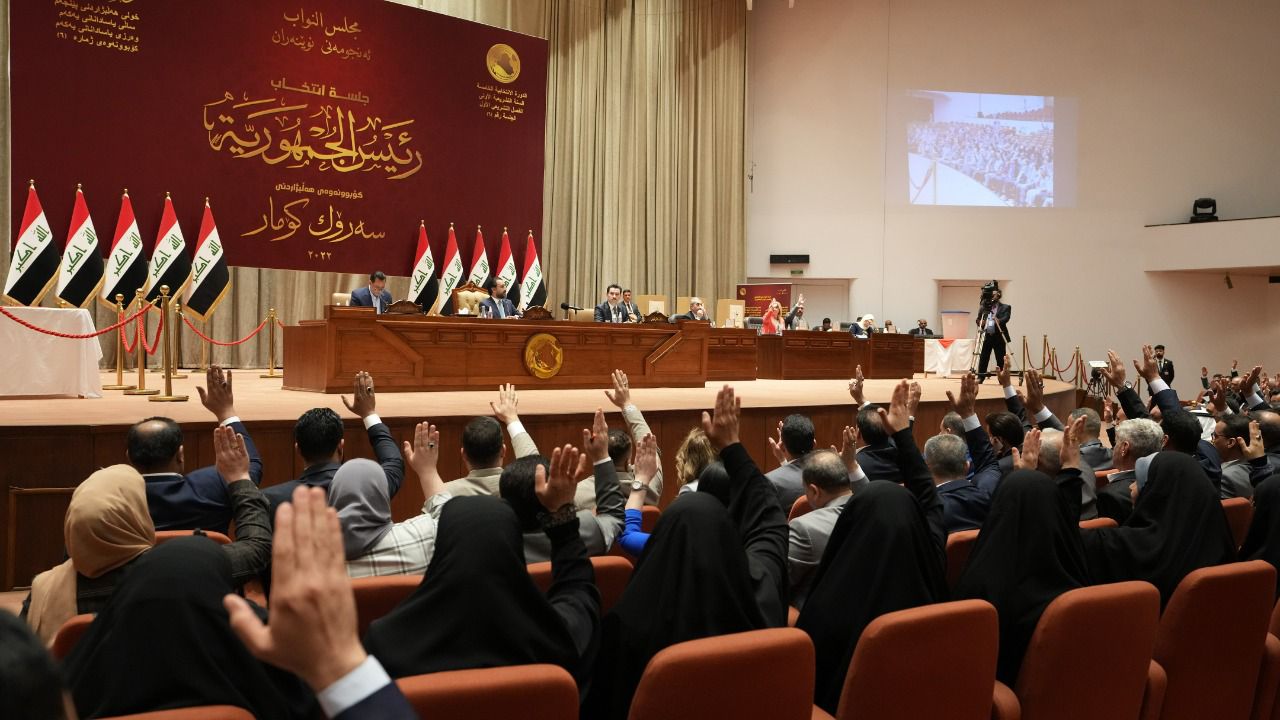 Shafaq News/ After the First Deputy Speaker of the House of Representatives, Hakim Al-Zamili announced the possibility of Parliament to vote on authorizing the caretaker government headed by Mustafa Al-Kazemi, to send the draft federal budget law for the year 2022, an expert in Iraqi law identified the requirements and mechanisms for submitting this law.
The legal expert, Ali Al-Tamimi, told Shafaq News Agency, "Article 62 of the constitution requires the government to submit the final accounts to Parliament before approving the budget, while Article 8 of the Financial Management Law No. 6 of 2019 requires the Ministry of Finance and Planning to submit the draft general budget law to Council of Ministers, early September of each year.
Al-Tamimi added, "Article 11 of the above law also required the financial management of the Council of Ministers, after receiving the budget, to submit it to Parliament after discussing it in mid-October."
And he continued: "As for Article 13 of the aforementioned law, it included in the event that the general budget law was not approved until December 31, that the Minister of Finance would issue instructions to spend at a rate of 1/12 of the total expenditures."
Al-Tamimi pointed out that "the aforementioned law permitted the submission of the final accounts for the previous year and their approval by Parliament in the event of delays in the budget legislation, and the necessity requires enacting the budget law because it relates to people's livelihood and livelihood, and despite the fact that the government (discharging daily affairs) is not entitled to Proposing a draft budget law, but the higher interest and food security, which is one of the priorities of the government of daily affairs, necessitated that."
The First Deputy Speaker of Parliament, Hakim Al-Zamili, had made it clear in a statement issued by his office yesterday, Tuesday, that the "Emergency Support for Food Security and Development" law would not be a substitute for the budget, and came to a certain stage with the aim of addressing the most prominent emergency cases and issues of the country.
Al-Zamili stated that the Council will vote to authorize the caretaker government to send the draft budget law for the current year, as well as important laws that affect the needs of citizens.
shafaq.com