Al-Kazemi: The political forces are required to recalculate in order to cross this dangerous stage
Al-Kazemi: The political forces are required to recalculate in order to cross this dangerous stage
2022-03-27 08:17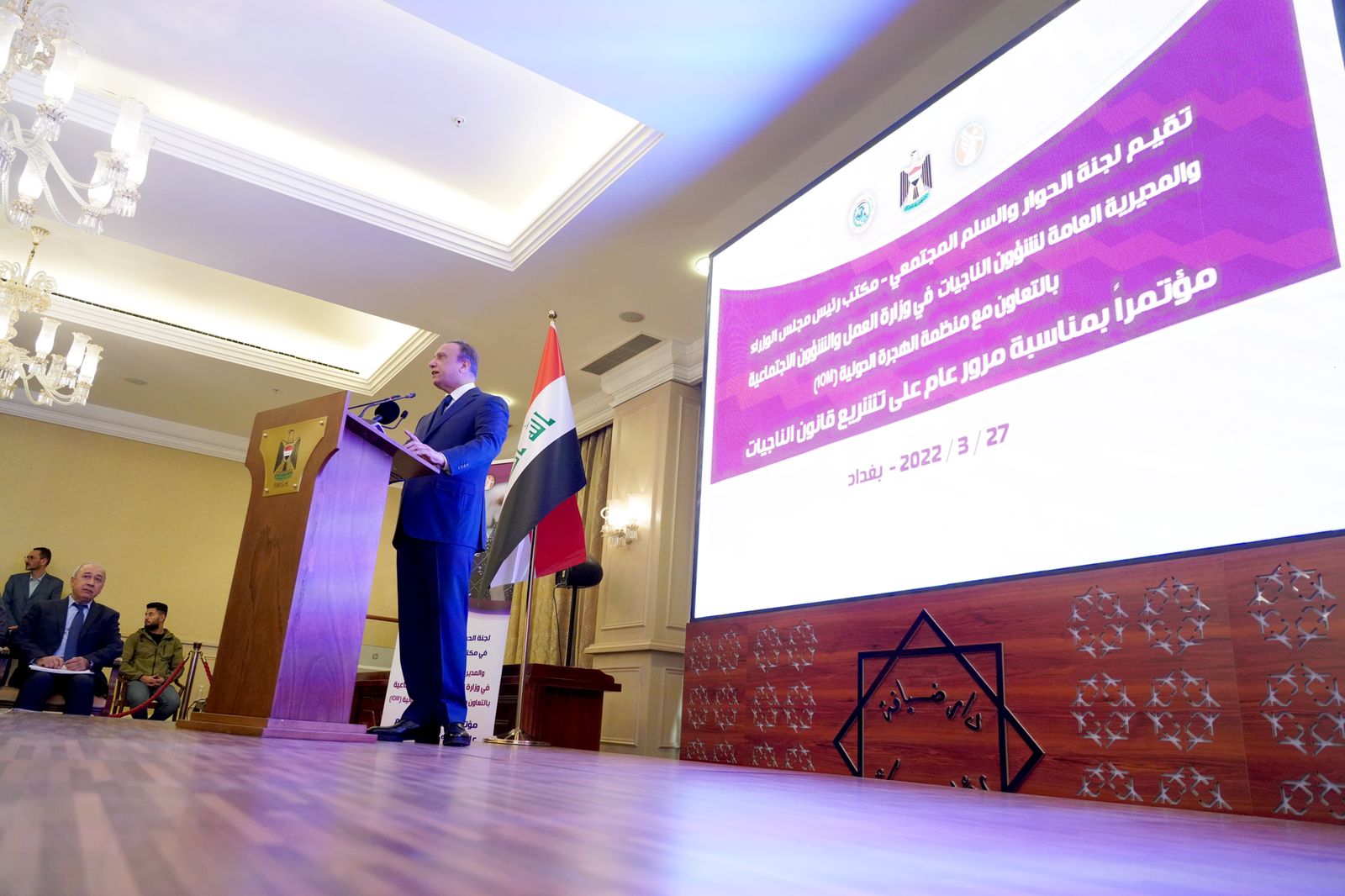 Shafaq News/ On Sunday, Iraqi Prime Minister Mustafa Al-Kazemi described the current stage as "dangerous", calling on political forces to re-calculate in order to cross this crisis.
This came in a speech during the conference held on the occasion of the one-year anniversary of the legislation of the Survivors Law, according to a statement by Al-Kazemi's office received by Shafaq News Agency.
Al-Kazemi said, "I call on all political forces to work and form a government that works as quickly as possible to serve its people, including the Yazidi survivors… Respecting constitutional timing is respect for the constitution, respect for the logic of the state, and respect for people's needs."
He added, "We have to look for logical solutions that reflect the political maturity of everyone, and reflect a high degree of responsibility of the political forces regarding their duties in parliament or outside parliament. We must work, and we must all integrate to cross this dangerous stage."
Al-Kazemi continued, "What is required of the political forces to recalculate in order to cross this stage, today there is a global crisis, which is reflected in every part of the world, and in addition to this crisis, our region has enough complex and intertwined crises, this scene is dark yes, but there are Hope, and we can turn the scene into an opportunity for success, and there is an opportunity, and this opportunity cannot be practically translated into a caretaker government."
Al-Kazemi said, "Courageously and without any fear or apprehension, this government stands and assumes responsibilities, but this is not logical or realistic. Security and Food Security".
The Prime Minister addressed the national political forces by saying, "The citizen is our responsibility, the homeland is our responsibility. Enough of divisions. We must work for the country and move to a new stage for the future of Iraq and the sons of Iraq and our grandchildren."
shafaq.com