Soon.. an official announcement of a new alliance of 88 deputies
Soon.. an official announcement of a new alliance of 88 deputies
2022-02-23 07:40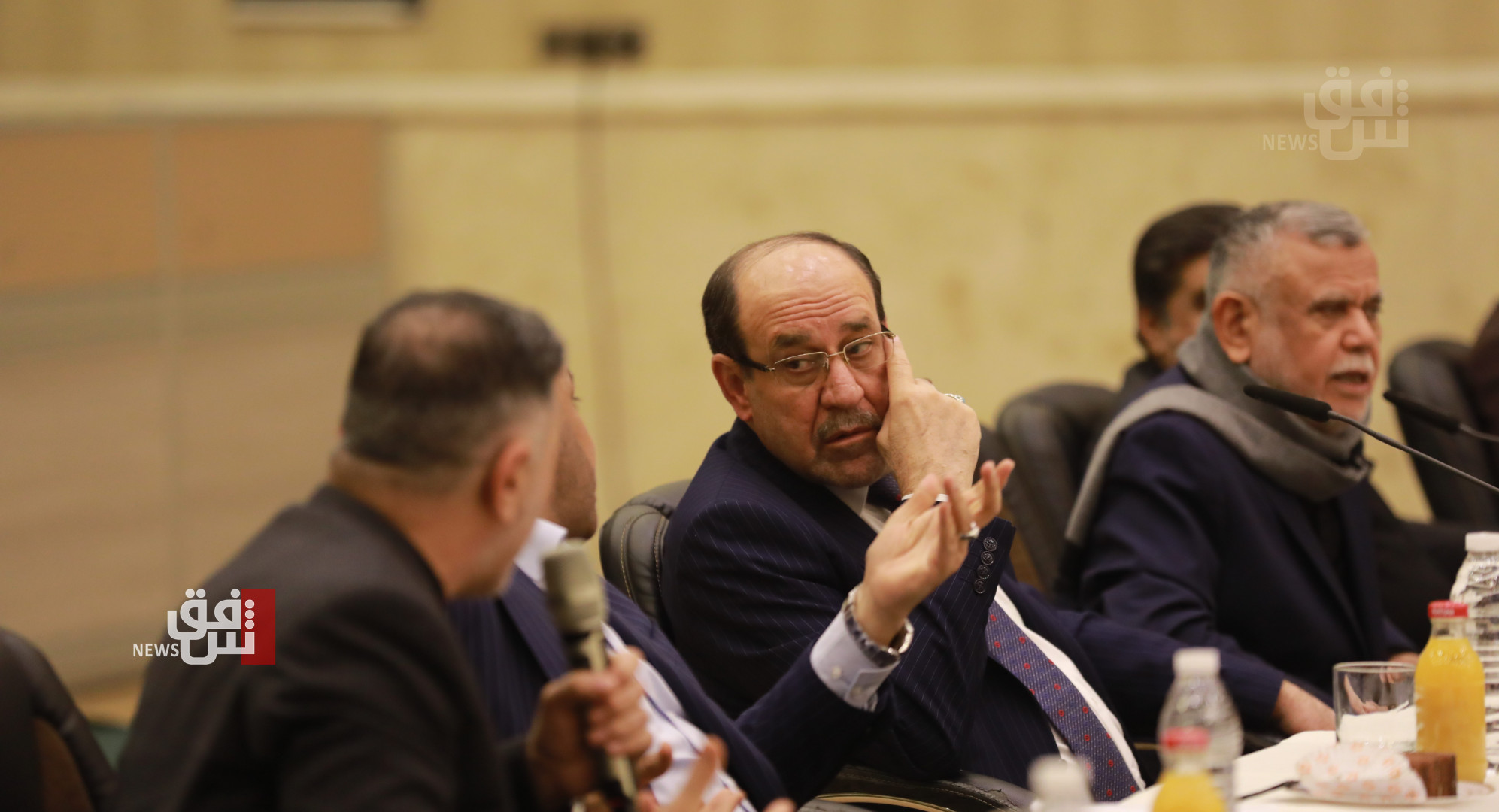 Shafaq News/ A deputy from the State of Law coalition that is part of the coordination framework revealed on Wednesday that the latter will officially announce the name of his coalition under the dome of Parliament next week.
Muhammad Hassan told Shafaq News Agency, that the parliament session next Monday will witness the official media about the "National Stability" alliance.
He explained that "the coalition consists mainly of deputies of the coordination framework," noting that "the official number of coalition deputies is 88 members of the House of Representatives, and it is subject to increase."
Hassan pointed to "discussions between the leadership of the Coordination Framework and other political blocs and independent deputies to join the National Stability Alliance during the next few days."
He added that the coalition will be led by Nuri al-Maliki, and its parliamentary bloc will be headed by Atwan al-Atwani.
The conflict is still raging between the coordination framework of the Shiite forces and the Sadrist movement led by Muqtada al-Sadr to form the largest parliamentary bloc that will be tasked with forming the next government.
Al-Sadr refuses to enter into an alliance with al-Maliki to form the next government under any circumstances, which means that each party will seek to form a broader coalition with the aim of forming a government.
shafaq.com