Al-Maliki calls on the judiciary to hold "Al-Sadr" accountable if he does not prove evidence that he was threatened
Al-Maliki calls on the judiciary to hold "Al-Sadr" accountable if he does not prove evidence that he was threatened
Posted, 2022-02-21 09:38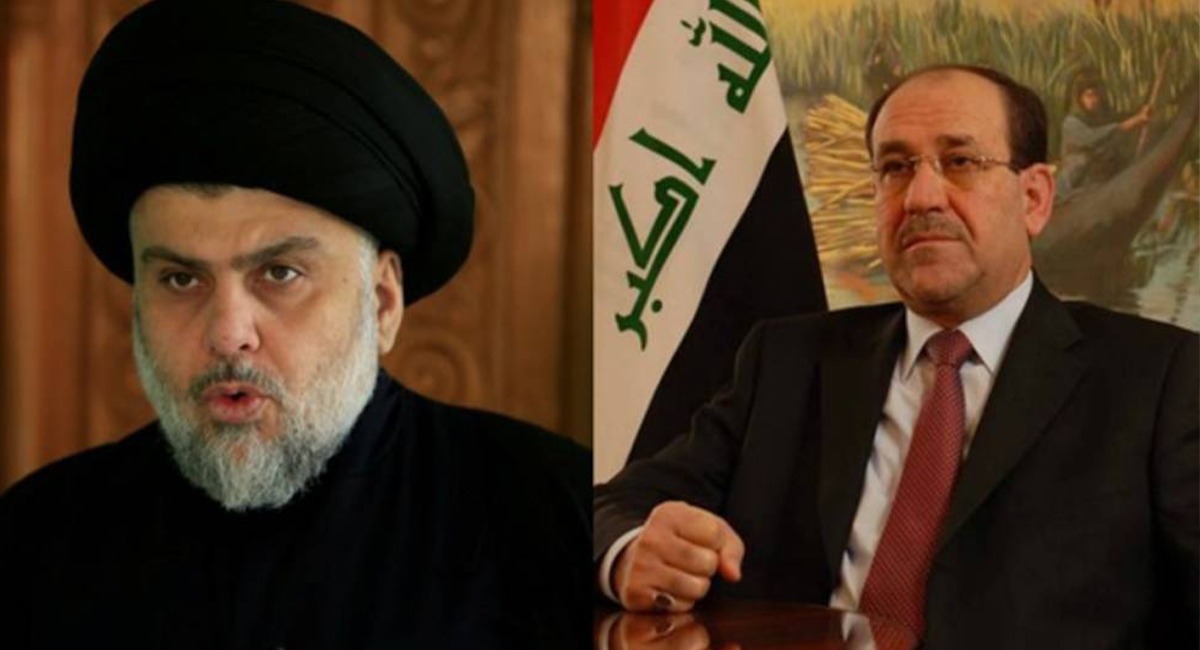 Shafaq News / The head of the State of Law coalition, Nuri al-Maliki, demanded on Sunday, the Supreme Judicial Council in Iraq, to ​​hold the leader of the Sadrist movement Muqtada al-Sadr accountable, if evidence of being threatened was not proven.
The leader of the Sadrist movement, Muqtada al-Sadr, had indicated that he was threatened, in a tweet to him on Friday (February 18, 2022), he began with a "popular verse of poetry", saying, "I am not threatening death. Who threatens allies and partners in the government of the national majority.
Al-Maliki replied, in a tweet to him on Twitter, on Sunday (20 February 2022), seen by Shafak News Agency: "Our efforts are intense to maintain security and rule of law and reject outlaws, so we regret their recent proliferation."
He added, "We categorically reject what we witnessed and heard recently in the media about threats to the lives of some political figures," surprising at the same time, from "there is a lot of talk about the threat without providing evidence."
Al-Maliki added, "If the threat is true, then we demand these figures to present their evidence before the judiciary, and we will be in solidarity with them.
For his part, the Secretary-General of Asa'ib Ahl al-Haq, Qais Khazali, revealed, earlier today, details of the "threat" that the leader of the Sadrist movement Muqtada al-Sadr spoke about, stressing by saying, "The secretary does not betray you, but the traitor may be trusted."
Al-Khazali wrote in his blog, "After it was established what was rumored about the issuance of threats by political parties, it was a malicious attempt by one of the figures known for their foreign relations, who transmitted a threat, and the aim of this lie was to cause sedition (Shiites)."
He added that "what happened during the past two days is evidence that the project of sedition still exists and we must always be wary of it," noting that "persons who are currently entrusted with certain parties are basically dishonest."
Khazali continued: "As it was said, the trustee will not betray you, but the traitor may be trusted," adding, "The correct treatment for such cases is direct communication or resorting to the judiciary away from the media."
shafaq.com