The Iraqi parliament is moving to choose "Zebari" as president of the country and assign the head of the "Sadrese government"
The Iraqi parliament is moving to choose "Zebari" as president of the country and assign the head of the "Sadrese government"
2022-01-30 07:03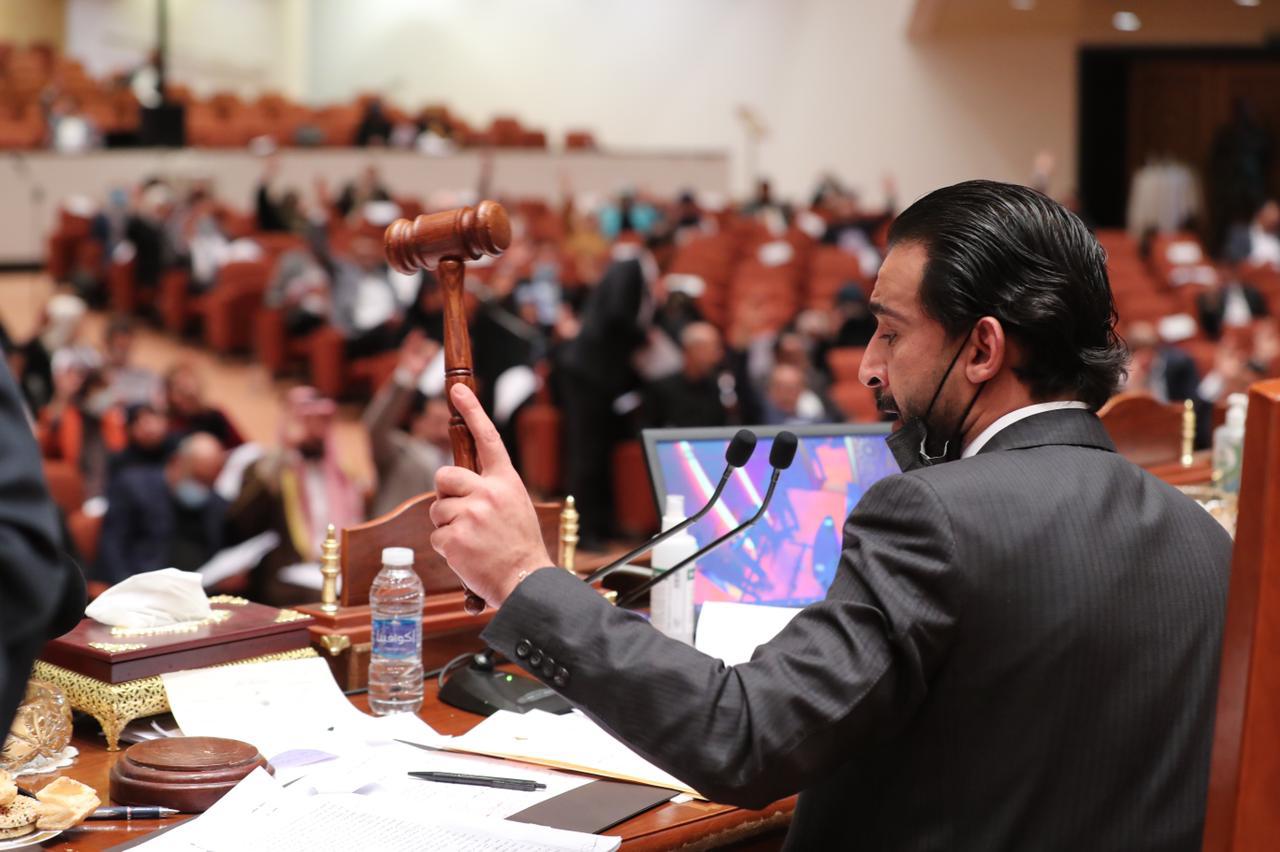 Shafaq News/ An informed political source told Shafaq News Agency that the Iraqi parliament session scheduled to be held next week will witness "passing" the presidents of the republic and the ministers "in one basket."
The source explained, "The upcoming parliament session, which is scheduled to be devoted to voting on candidates for the position of the presidency, will also witness the nomination of a candidate for the presidency of the Council of Ministers by the Sadrist bloc, in agreement with the main poles of the strategic alliance between (the Sadrist bloc emanating from the Sadrist movement led by Muqtada al-Sadr and my alliance of progress). And Azm led by Muhammad al-Halbousi, as well as the Democratic Alliance led by Massoud Barzani.
He added, "The Sadrists considered it better to shorten the road and nominate a candidate – he did not name him to obtain the assignment of the President of the Republic – especially after the coordination framework announced his position on the alliance with al-Sadr without the leader of the rule of law, meaning that he refuses to enter with al-Sadr in a majority government without al-Maliki, which determined the The shape of the relationship between the two parties (Al-Hattaar – Al-Sadr), and thus ensuring the completion of the formation of the new government in a quick time, no later than next March."
He added that "the position of the forces of the coordination framework that adheres to the leader of the State of Law coalition, Nuri al-Maliki, pushed towards accelerating the process of selecting a number of candidates to head the next government and putting them to vote during the next session."
And the source indicated, "The parliament session scheduled to be held next Monday (the seventh of next February) will witness the vote on the President of the Republic, and all the data indicate that the Democratic Party candidate (Hoshyar Zebari) will pass comfortably, according to the agreement between the main political forces (the Sadrist bloc and the Alliance of Progress and Resolve). and chords).
The leader of the Al-Fateh Alliance, Hadi al-Amiri, had earlier demanded that all Iraqi political forces end what he described as political stubbornness and put the country's interests above all else.
Al-Amiri made it clear, during a meeting with political figures, that he was not against forming a national majority government, but without monopolizing power and excluding others, in reference to Muqtada al-Sadr's insistence on excluding Nuri al-Maliki from the formation of the next government.
The sources suggested the possibility of the Al-Fateh coalition led by Al-Amiri separating from the coordination framework and joining Al-Sadr, but the former Prime Minister (Al-Maliki), and according to informed sources, demanded from all the leaders of the framework not to disintegrate and cohesion and that if one of them separates, he (Al-Maliki) will abandon him regardless of his political weight. or popular.
shafaq.com