The coordination framework responds to Al-Sadr: Exclusion pushes us to the opposition or the government boycott
The coordination framework responds to Al-Sadr: Exclusion pushes us to the opposition or the government boycott
2022-01-26 07:28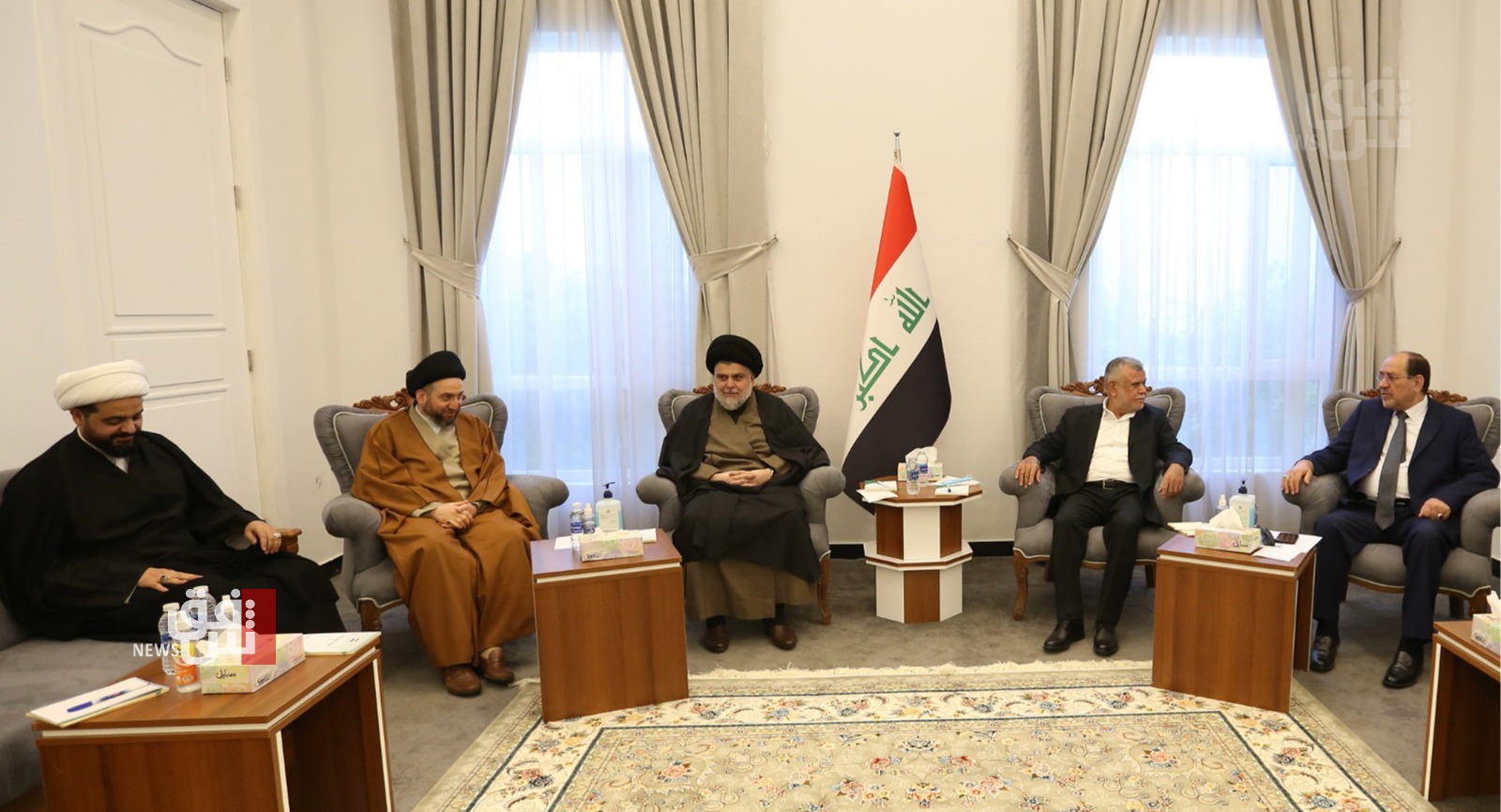 Shafaq News/ The coordination framework, which brings together the Shiite forces, confirmed on Wednesday that the exclusion from forming the Iraqi government will push them to the opposition or the government boycott.
In a statement to the framework received by Shafaq News Agency, "the leaders of the coordination framework met and discussed the latest developments in the political process, the atmosphere and positions," noting that "the leaders of the framework affirmed their commitment to its project, which is the approach to participation in the management of the next phase to serve the country, not the approach of exclusion that inflicted a heavy price on the people and the country at the time of the tomb.
The statement added, "The framework is keen to spare the country more problems and crises, and to move towards serving the citizens, the most important of which is agreeing on a prime minister who is able to cross the stage according to the approved contexts and form the government according to the electoral merits of all those who wish to participate and are committed to national contributions."
He continued, "We still hope that the partners will respond to our project, as procrastination will pay Iraq its bill, especially with the security, economic and administrative risks and challenges that surround Iraq and the entire region."
The coordination framework pointed out, according to the statement, that "respect for diversity and protection of components in Iraq is essential to the success of the country and the integrity of the relationship between its people, and that it is not correct in any case to weaken one component at the expense of another, because this is an allegation of unfairness and injustice that consequently leads to more Instability".
And he stated that "the peaceful transfer of power and political pluralism should rule in all the coming stages," stressing that "the framework forces are not against the principle of the national majority, which is a respectable demand, and many political forces have called for it and still do, but this majority should not be on single component account.
The coordination framework reiterated its assertion that "the continuation of the exclusionary approach means pushing the entities that received the majority of citizens' votes in the last elections collectively to go to the opposition or boycott."
Attempts to enter parties from the coordination framework in a national majority government that Muqtada al-Sadr is confronting, jointly with the Kurdistan Democratic Party, and the alliance of those who advanced headed by Muhammad al-Halbousi, and Azm headed by Khamis al-Khanjar, faltered.
This was confirmed by al-Sadr, when he expressly rejected the participation of the head of the State of Law coalition, Nuri al-Maliki, in the government of the national majority that he seeks to form.
Al-Sadr said in a televised speech, followed by Shafak News Agency, "I invited Hadi Al-Amiri, Qais Al-Khazali and Faleh Al-Fayyad to participate in the majority government, provided that Al-Maliki did not participate, but they refused to do so," adding, "The coordinating framework forces mortgaged Al-Maliki's participation by her coming to Al-Hananah and we told them: Your comfort."
shafaq.com