Within a year, Iraq will complete about 600 wells to address water scarcity
Within a year, Iraq will complete about 600 wells to address water scarcity
2022-01-21 07:59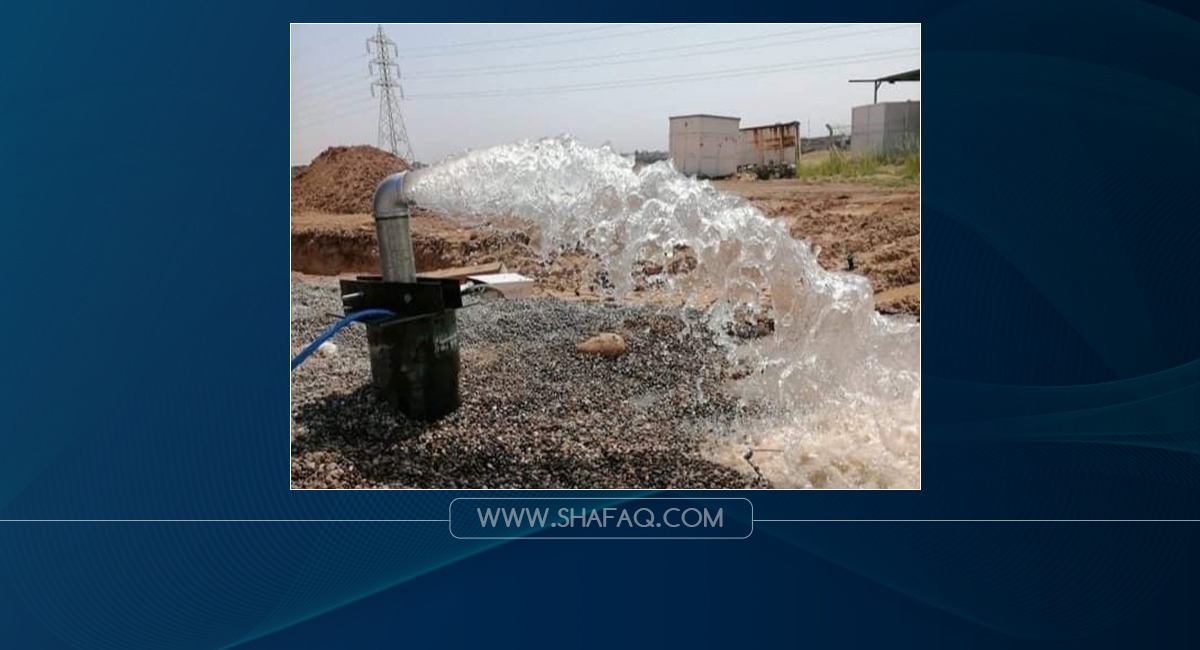 Shafaq News/ The General Authority for Groundwater of the Ministry of Water Resources announced, on Friday, that it has completed drilling about 600 water wells in the year 2021 to meet the water scarcity.
The authority said in a statement received by Shafak News Agency; It completed the drilling of (579) wells during the year 2021 throughout the country, including water scarcity wells in Diyala Governorate to confront water scarcity and the use of well water as a substitute for surface water that is far from it.
She added that "these completed wells had a clear impact in filling the shortage of water, addressing the water shortage and resolving the water crisis during the past year."
The statement continued; The water from these wells is used for a variety of uses, including drinking, various daily uses, watering plants and afforestation, as well as irrigating animals.
It is noteworthy that Iraq suffers from water scarcity as a result of lack of rain and low water revenues in the Tigris and Euphrates rivers, which affected the agricultural plan for the current season, which shrank to 50% from what it was during the last season.
shafaq.com