Al-Sadr comments with 12 points on the end of the combat missions of the international coalition in Iraq
Al-Sadr comments with 12 points on the end of the combat missions of the international coalition in Iraq
2021-12-30 08:20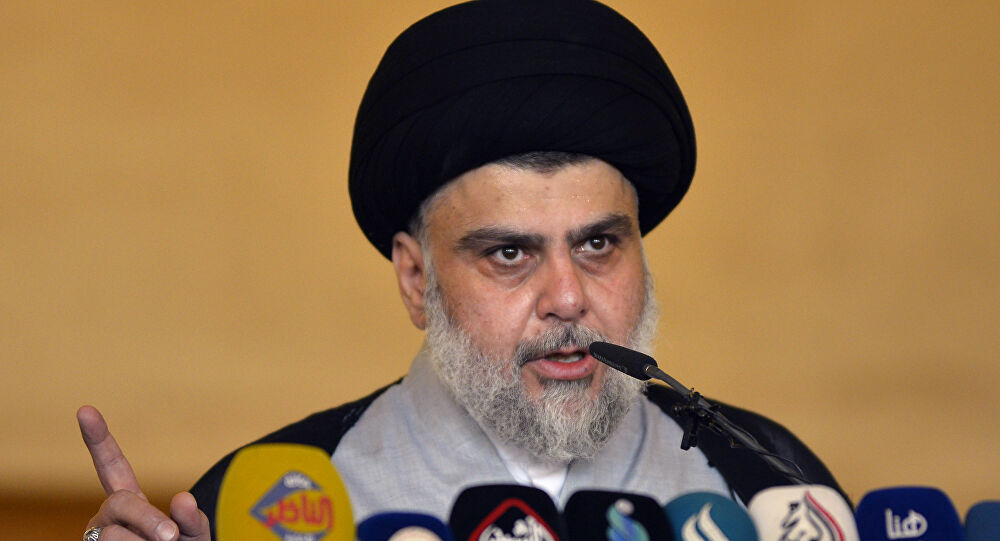 Shafaq News/ The leader of the Sadrist movement, Muqtada al-Sadr, underestimated the effectiveness of the decision to withdraw the combat forces of the international coalition against ISIS led by the United States of America from Iraq, in light of the failure to achieve several points, which he reviewed in a statement published today, Thursday.
Al-Sadr said in his statement, that the end of the combat missions of the international military forces will be effective with the availability of the following:
1- A formal legal request sent to the Security Council for approval
2- Determining the headquarters and evacuating the military bases and handing them over to the Iraqi army exclusively
3- Determining the tasks with a list that must be adhered to and not violated
4- Determining the number of individuals present in Iraqi territory, according to the need for each specialization
5- The movements of the remaining individuals from inside and outside in accordance with the applicable Iraqi diplomatic laws
6- The Iraqi government exclusively undertakes logistical and security support, and no external party has the right to interfere with this
7- Respecting the Iraqi airspace and not using the airspace except after the approval of the Iraqi government, otherwise it is considered a violation
8- Iraq is a fully sovereign country, and every agreement that departs from that is null and void
9- This step is considered a prelude to ending all foreign presence, including advisors and others in the future
10- Any military and security presence inside the US embassy is prohibited, and the official Iraqi forces undertake to do so
11- Mutual diplomatic representation between the two countries must be balanced and in accordance with internationally applicable diplomatic rules.
12- The Prime Minister must implement this so that this is considered an effective end to the occupation.
On Wednesday, the Prime Minister and Commander in Chief of the Armed Forces, Mustafa Al-Kazemi, announced the completion of the withdrawal of the combat forces of the international coalition from the country.
Iraq and the United States agreed last July to withdraw all American combat forces from Iraq by the end of this year.
Armed Shiite factions threaten to wage "decisive battles" on the night of the 31st of this month if US forces do not withdraw from the country they entered in 2003.
shafaq.com