Al-Sadr welcomes the decision of the Federal Court: The formation of a national majority government must be expedited
Al-Sadr welcomes the decision of the Federal Court: The formation of a national majority government must be expedited
2021-12-27 07:32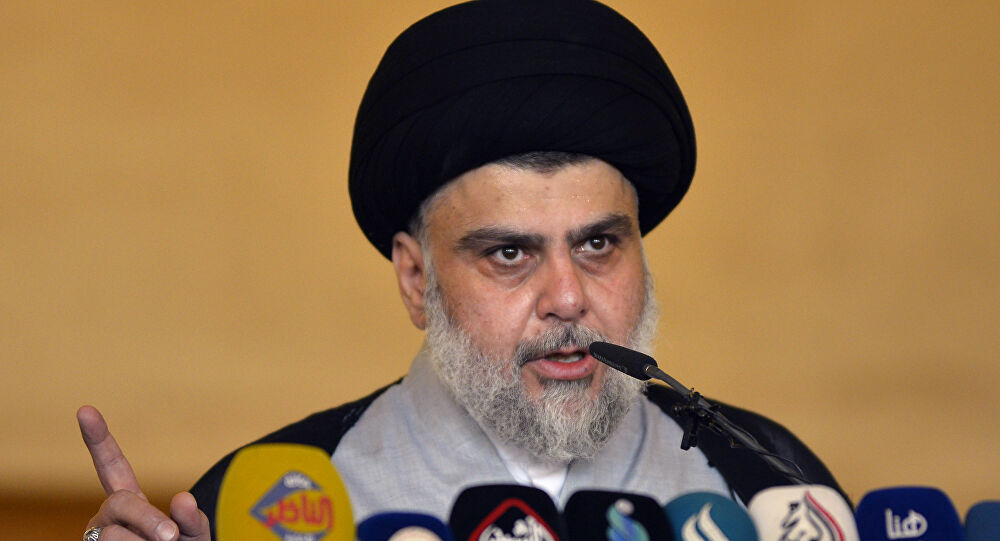 Shafaq News/ The leader of the Sadrist movement, Muqtada al-Sadr, welcomed, on Monday, the Federal Supreme Court's ratification of the election results, calling for the speedy formation of a national majority government.
Al-Sadr said in a tweet to him, seen by Shafak News Agency, "Thank you to everyone who contributed to this national democratic wedding, especially the Supreme Judiciary, and I especially mention Brother Faiq Zaidan, the Federal Court, the Electoral Commission and the Special Representative, the Secretary-General of the United Nations: (Jeanine Plasschaert) and to all partners. For the Iraqi people who were patient and won, and thank you for the reference, the sponsor and advocate for this electoral carnival, which deserves our praise, thanks and celebration.
Al-Sadr called for "preserving peace and peace, as the homeland is a trust in our necks, by expediting the formation of a government (a national majority), neither eastern nor western, that shines its light from the homeland and provides the people with service and safety."
For his part, the victory coalition led by Haider al-Abadi announced its acceptance of the Federal Court's decision regarding the 2021 elections.
He stressed in a statement, "The basis of the electoral and political process is that it is based on constitutional and legal contexts, and therefore, despite our reservations about many of the procedures that accompanied the electoral process and the work of the Commission, we affirm that adhering to the legal and constitutional contexts of the state requires us to accept those contexts, despite the unfairness that Sign for victory, especially in this election or the one before it."
The Victory Coalition continued that "its positions were and will remain in the interest of the citizens' state, the consolidation of its practices, the sovereignty of its institutions and the unity and pride of its people," calling on all political forces to "unify the ranks, uphold public interests, and agree on a successful, strong and rational governing equation that is able to carry out its duties to save the state."
shafaq.com