Al-Hakim presents a "settlement paper" to the coordination framework of seven points, including new elections within two years
Al-Hakim presents a "settlement paper" to the coordination framework of seven points, including new elections within two years
2021-11-16 07:30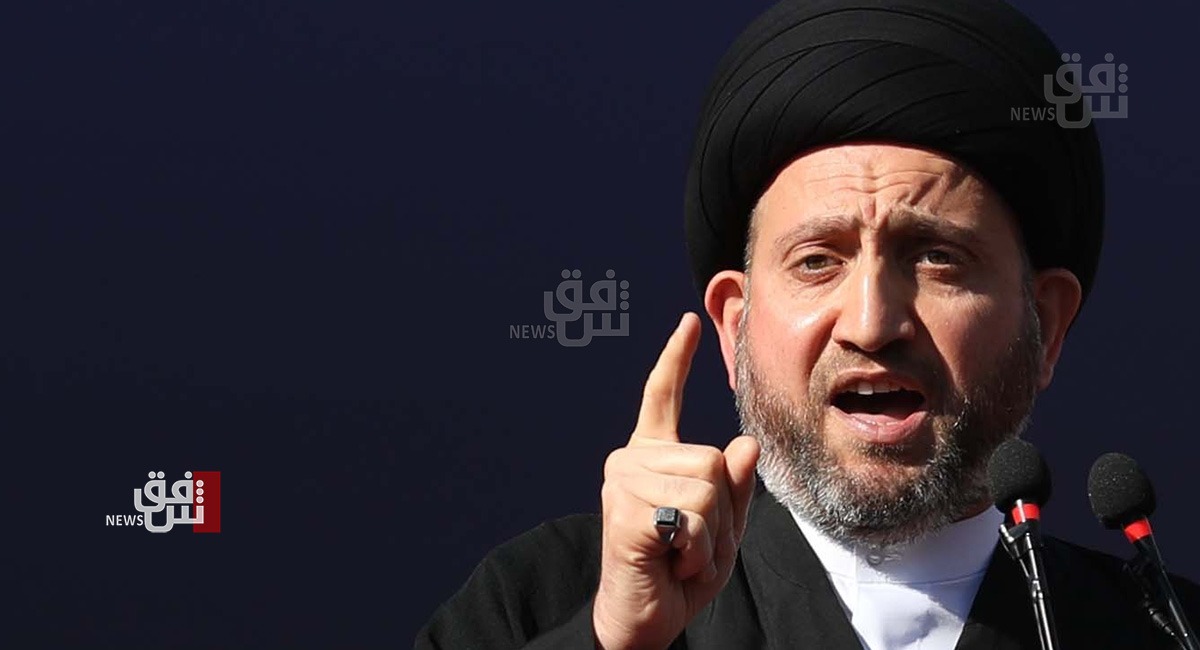 Shafaq News/ The leader of the Wisdom Movement, Ammar al-Hakim, submitted a settlement paper to the coordination framework, which includes Shiite political forces, to resolve the crisis that followed the results of the early parliamentary elections, which led to the loss of several prominent Shiite forces.
Shiite forces, led by Asa'ib Ahl al-Haq and Kata'ib Hezbollah, are objecting to the election results, and their supporters have been camping for about a month near the Green Zone, in an attempt to pressure the Iraqi authorities to manually recount the results.
An informed political source told Shafaq News Agency, "Al-Hakim submitted a settlement paper to the coordination framework to solve the crisis of results, and the framework forces are currently studying this paper and how to implement it and the possibility of what was stated in it, then present it to other political forces."
The source revealed that "the paper includes (cancelling the current election law, canceling the electoral commission, canceling electronic devices and dealing with manual counting, early elections after two years, choosing a consensual prime minister, preserving the popular crowd and not violating it or its law, forming a political advisory council that draws the political decision." )".
On Tuesday, Al-Hakim launched a political initiative that brought together the winners and opponents of the results of the legislative elections that were held on the tenth of last October.
This came in a speech at the "Peace and Security Forum in the Middle East" hosted by the American University of Kurdistan – Duhok.
In his speech, Al-Hakim called for a "national and expanded political initiative that brings together the winning forces at the level of seats or votes, with the forces accepting or opposing the results," recommending at the same time "the need for all parties to adhere to legal and peaceful mechanisms of objection and negotiation."
He stressed the need to "consider Iraqi blood as a red line that cannot be crossed by everyone, as well as a commitment to an independent national dialogue away from foreign interference of all kinds and parties, and to address all electoral premises and outcomes in any future agreement."
The leader of the Wisdom Movement (head of the State Forces Alliance) urged "to show the highest degrees of flexibility, containment and reassurance to the parties participating in the negotiation, and to respect the options of the parties that wish to participate, oppose or oppose the government or parliament."
Al-Hakim pointed out that "this agreement needs awareness and sacrifice by all parties without harming the rights of the winners and not jumping on the demands of the opponents, to move forward and get out of the ongoing political suffocation."
shafaq.com