Al-Kazemi: We will pursue those who committed yesterday's crime.. We know them well and we will expose them
Al-Kazemi: We will pursue those who committed yesterday's crime.. We know them well and we will expose them
Posted, 2021-11-08 11:19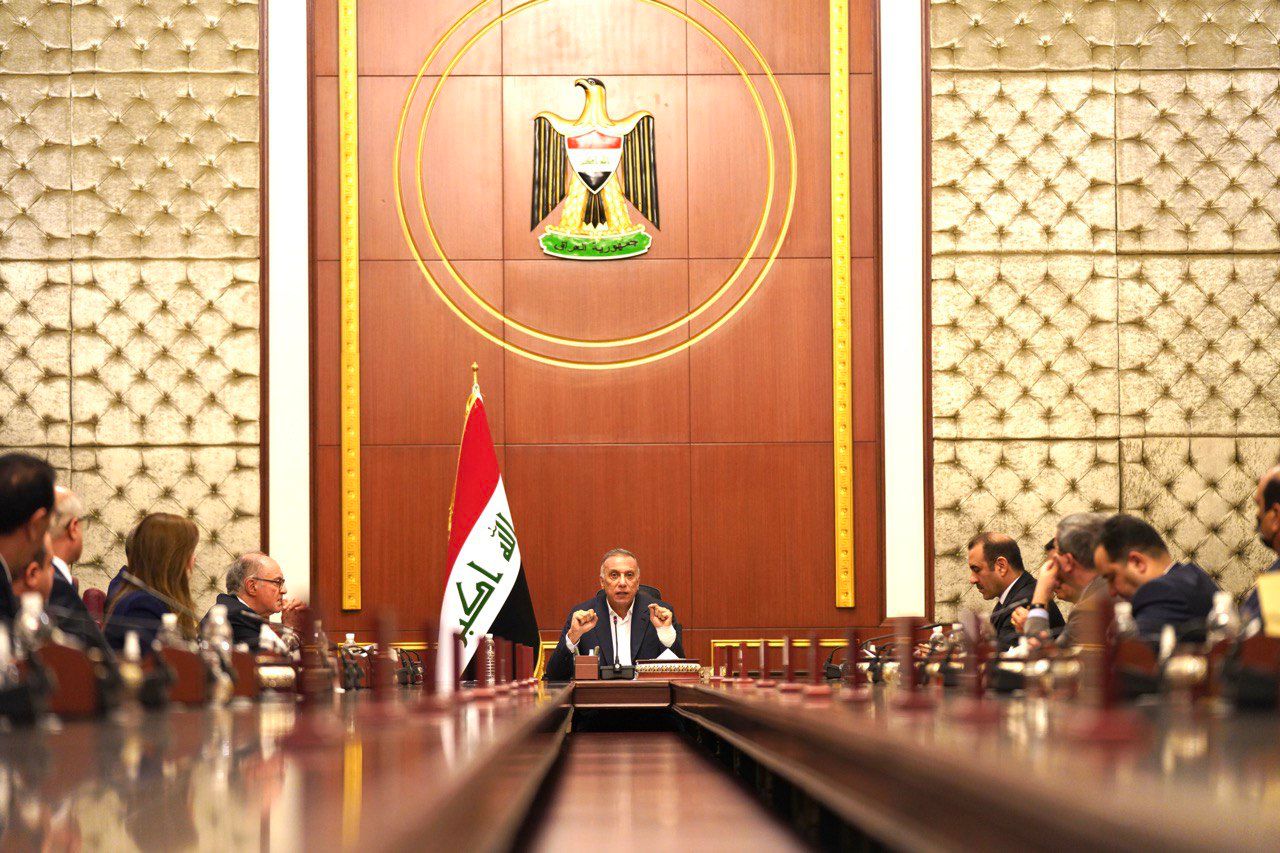 Shafaq News / The head of the caretaker government, Mustafa Al-Kazemi, threatened, on Sunday evening, the perpetrators of the assassination attempt at dawn today, by targeting his house with three booby-trapped drones, which no party has adopted until now, stressing that he knows them well and will expose them.
Al-Kazemi said while presiding over an extraordinary session of the Council of Ministers, "Last night, my house was attacked by targeting by drones directed at it directly, and this cowardly act is not worthy of the brave, and does not express the will of the Iraqis."
"We will pursue those who committed yesterday's crime, we know them well and we will expose them, and the hand of justice will reach the killers of the martyr Colonel Nibras Farman, an officer of the Iraqi National Intelligence Service," he added.
Al-Kazemi added that his government prevented "Iraq from slipping into a regional war, and we were able to cross the country to safety, but there are those who are trying to tamper with Iraq's security and want it to be a gang state, and we want to build a state."
The caretaker prime minister reiterated the government's success in "meeting the demand of the people, the reference and the demonstrators to hold early elections, and to provide everything the commission requested," pointing out that "the results of the elections, complaints and appeals are not within the government's competence, but the government's duty focused on providing financial and security matters." to conduct elections.
He indicated that he had ordered "the immediate investigation into the events that took place with the protesters in front of the Green Zone on Friday, to put any trespasser behind bars and bring him to justice."
Al-Kazemi concluded his speech by offering his thanks, pride, and gratitude to "all the honorable, sovereign and highness leaders and leaders of the region and the world who contacted, sent messages or issued positions in solidarity with the Iraqi state, as well as all political forces that expressed their support for the concept of the state vis-à-vis the non-state," noting that "The life of the Iraqi state is long, and the life of the advocates of non-state and anarchy is short."
shafaq.com