Documents .. A judge files a lawsuit in Baghdad to annul the election results
Documents .. A judge files a lawsuit in Baghdad to annul the election results
2021-11-04 09:17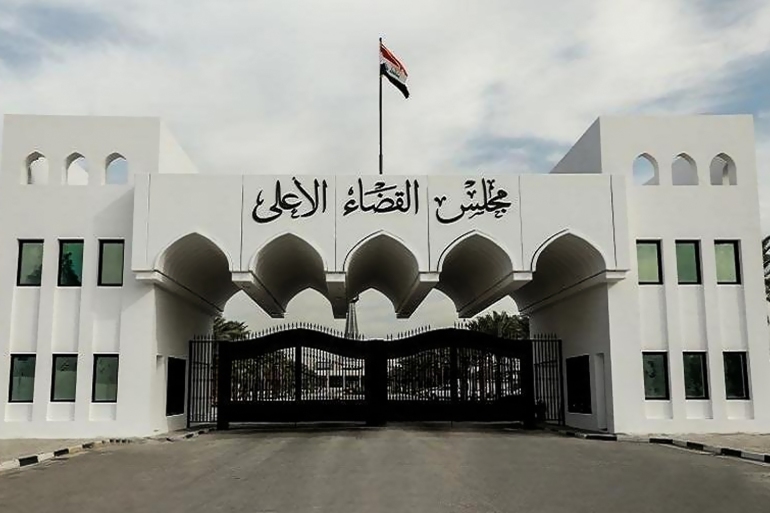 Shafaq News/ The candidate for the National Contract Alliance in the first constituency in Basra Governorate, Majid Al-Abadi, filed a lawsuit before the Karkh Court of First Instance against the Chairman of the Board of Commissioners in addition to his job because of the violations that accompanied the voting process.
Al-Abadi demanded that the election results be annulled for the reasons stated in the lawsuit; The court has set the 23rd of this month as the date for the pleading.
It is noteworthy that the complainant works as a former judge in the Basra Court of Appeal.
The so-called Preparatory Committee for Demonstrations and Sit-ins Rejecting the results of the elections in Iraq threatened, earlier today, Thursday, to escalate its protest led by several Shiite forces other than the Sadrist movement.
Since the Independent High Commission announced the results of the legislative elections that took place last October, Shiite parties that own armed factions expressed their rejection of these results, and began to escalate and mobilize their audience to take to the street, which is what actually happened with the launch of demonstrations in regions and cities in Iraq.
Political leaders warned of fears that the rejectionist attitudes would take another path, given that the parties objecting to the election results had money and weapons and could worsen the situation and ignite a civil war in Iraq.
The results of the parliamentary elections resulted in the Sadrist bloc, led by Shiite cleric Muqtada al-Sadr, winning more than 70 seats, which qualifies him to form the federal government in alliance with winning political forces from the Kurds and Sunnis, and this aroused the resentment of the Shiite parties opposed to Sadr.
shafaq.com