Al-Kazemi: Iraq recorded the largest electricity production rate during 2021
Al-Kazemi: Iraq recorded the largest electricity production rate during 2021
2021-10-31 08:23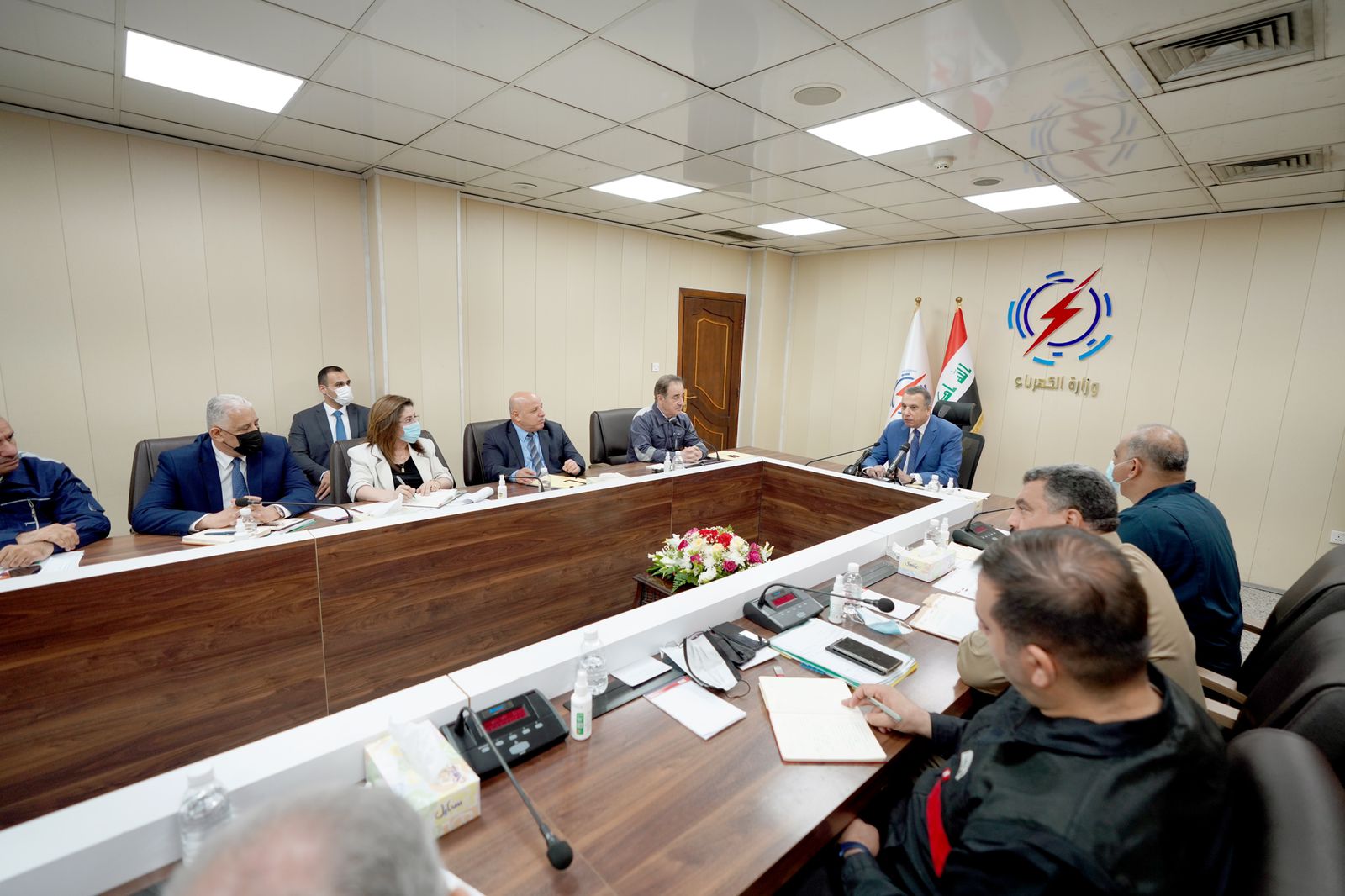 Shafaq News/ The caretaker head of the caretaker government, Mustafa Al-Kazemi, announced on Sunday that Iraq recorded the largest rate of electric power production during the current year.
Al-Kazemi said in a speech during his visit to the Ministry of Electricity and his meeting with its advanced cadre: We are meeting with you today to anticipate the coming summer, by developing plans that will overcome past mistakes regarding electricity.
He added that the Ministry of Electricity, despite all the great challenges it faced last year, represented by terrorism and sabotage that targeted the towers, as well as other challenges, managed to overcome many of them. Indeed, Iraq recorded the largest energy production during the current year.
Al-Kazemi stressed that there are many past mistakes in this vital file, without which factories and laboratories stop, and even life, and we will work with full force and responsibility to overcome the obstacles in this file.
He continued by saying that the ministry has gone through many obstacles since its inception, represented by poor planning and corruption, as well as disruption due to administrative, bureaucratic and laws procedures.
Al-Kazemi directed the formation of a crisis cell to address the shortage of hours of electricity production in Baghdad and the provinces.
He went on to say: We are working carefully and with deliberate plans for the future to diversify energy sources and expedite the establishment of clean energy plants with the best international companies, and we have made great strides in this context.
shafaq.com