In the coming hours, the President of the Republic will meet with Shiite, Sunni and Kurdish forces that reject the election results
In the coming hours, the President of the Republic will meet with Shiite, Sunni and Kurdish forces that reject the election results
2021-10-26 07:59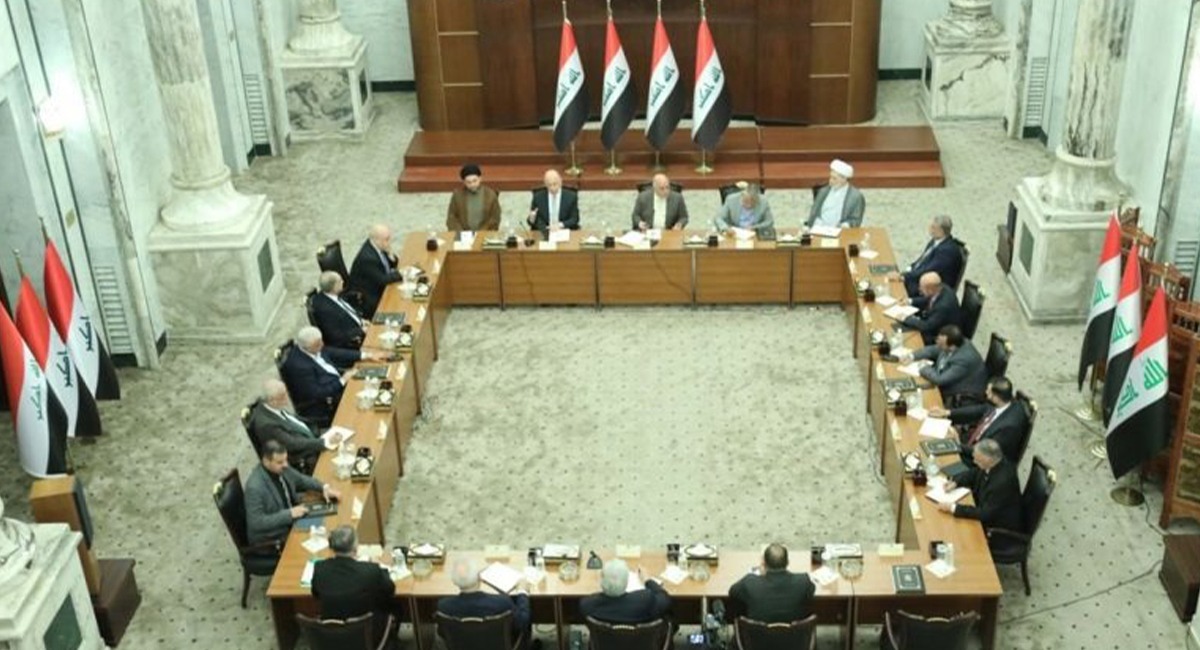 Shafaq News/ An informed political source revealed, on Tuesday, that an expanded meeting that includes the Presidency of the Republic and leaders of Shiite, Sunni and Kurdish blocs will be held in the coming hours to reach understandings regarding the results of the parliamentary elections and the formation of the next government.
The source told Shafaq News Agency, "The President of the Republic, Barham Salih, will hold a meeting in the coming hours with the coordination framework (Shiite political forces), in addition to the Kurdish and Sunni political forces objecting to the results of the early parliamentary elections," without giving further details.
It is noteworthy that political forces renewed, on Sunday, their rejection of the results of the legislative elections in Iraq, calling on the President of the Republic to intervene.
The forces of what is known as the coordinating framework – made up of Shiite forces other than the Sadrist movement – and the "Azm" alliance headed by Khamis al-Khanjar, and the Patriotic Union of Kurdistan, held a meeting in the office of the head of the State of Law coalition, Nuri al-Maliki, according to a statement received by Shafaq News Agency.
The gathered forces agreed to affirm their rejection of the election results, calling on the President of the Republic to intervene as he is the protector of the constitution to "prevent the trend of events towards something more dangerous."
And earlier today, Tuesday, the coordinating framework (Shiite political forces) warned against not implementing the demands of the demonstrators and sit-ins at the gate of the Green Zone in the center of the Iraqi capital, Baghdad.
The leader of the Al-Fateh Alliance, one of the most prominent forces of the coordination framework, Abu Mithaq Al-Masari, told Shafaq News Agency, "The 72-hour deadline given by the demonstrators and sit-ins at the Green Zone gate to implement their demands has expired, and for this the Commission and other competent authorities must implement the demands," stressing that " Failure to implement it will push the demonstrators to escalate the protest until the demands are met."
An informed source told Shafak News Agency earlier today, that a meeting was held to coordinate the sit-in protesters in front of the Green Zone who reject the election results, indicating that there is an intention for the demonstrators to enter the Green Zone and sit in front of the Electoral Commission headquarters.
shafaq.com