Iraq concludes a contract to drill dozens of oil wells and increase its production by 800,000 barrels per day
Iraq concludes a contract to drill dozens of oil wells and increase its production by 800,000 barrels per day
2021-10-21 05:24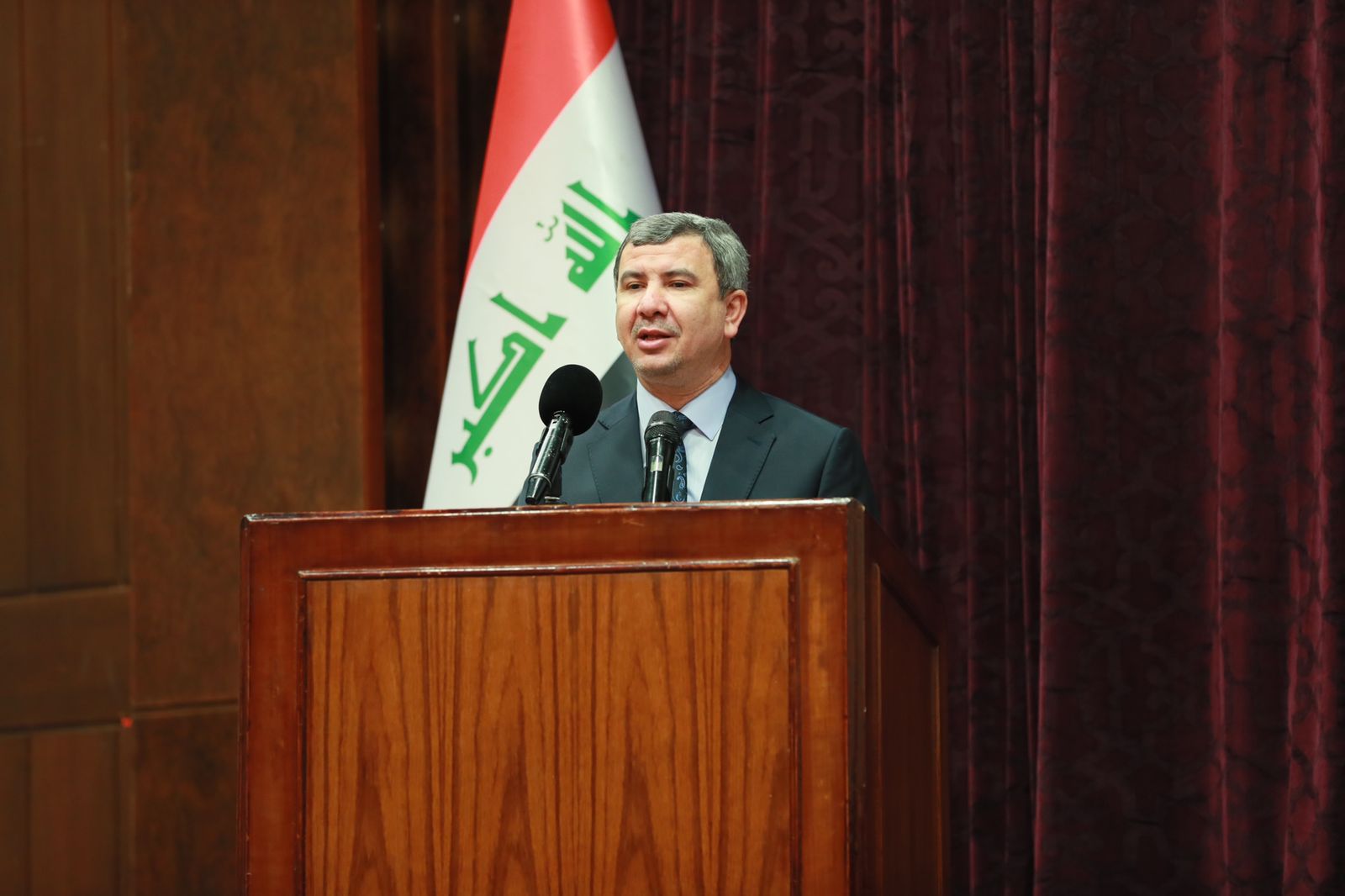 Shafaq News/ The head of the National Oil Company and Oil Minister Ihsan Abdul-Jabbar Ismail stressed on Thursday the importance of using modern technologies in implementing operations to maintain and increase oil production from oil fields, especially the "horizontal" or inclined drilling technique.
This came during his attendance and sponsorship of a ceremony to launch a contract to drill (96) wells in the West Qurna-1 field in Basra Governorate.
The head of the National Oil Company said that this contract is one of the major and important contracts in the "horizontal drilling" axis, which is currently one of the latest advanced technologies in this field, in order to achieve high productivity and great economic returns.
Ismail added that despite the challenges facing the oil industry, the ministry is accelerating steps to obtain modern technologies to develop the oil and gas industry, as well as the continuous interest and support for new research that has a significant impact on field work.
For his part, Undersecretary of the Ministry of Oil, Hamid Younis, said that the contract will increase the production capacities of the field through the use of horizontal drilling with technical and economic returns. , because we cover large areas of drilling inside the oil reservoir of the well, and reduce the rise of water in these wells, noting that Schlumberger possesses modern capabilities and techniques in the field of drilling.
In turn, the Deputy Director General of the Basra Oil Company, Hassan Muhammad, said that the contract with Schlumberger will cover the drilling of (96) wells in the West Qurna/1 field using horizontal or inclined drilling technology. (One thousand barrels per day in 2027, and it is one of the important contracts for the development of the oil reservoirs of the Basra Oil Company, which is under implementation to reach peak production rates, in addition to providing great job opportunities.
The head of Exxon Mobil Corporation in Iraq, Taher Hamid, said that his company, in cooperation with the Ministry of Oil, is developing the West Qurna 1 field according to the latest technologies, programs and interim plans. "We are proud of our work record in Iraq and our relationship with the Ministry of Oil, and we continue to work rigorously and constructively."
For his part, Saad Al-Damen, Vice President of Schlumberger Company, said that his company will implement the contract with modern technologies and the method of horizontal drilling, which will maximize contact with oil reservoirs and improve and develop production levels, noting that this contract will add (200) thousand barrels per day to the production of the field, and that horizontal drilling represents An advanced state in the oil industry.
Al-Damen stressed his company's keenness to organize technical workshops for officials and workers in the oil sector, with the aim of learning about the applications of digital management in the oil industry.
shafaq.com