Allawi: Participation in the elections did not exceed 12%, and we have reached the point of war in Iraq
Allawi: Participation in the elections did not exceed 12%, and we have reached the point of war in Iraq
2021-10-16 08:46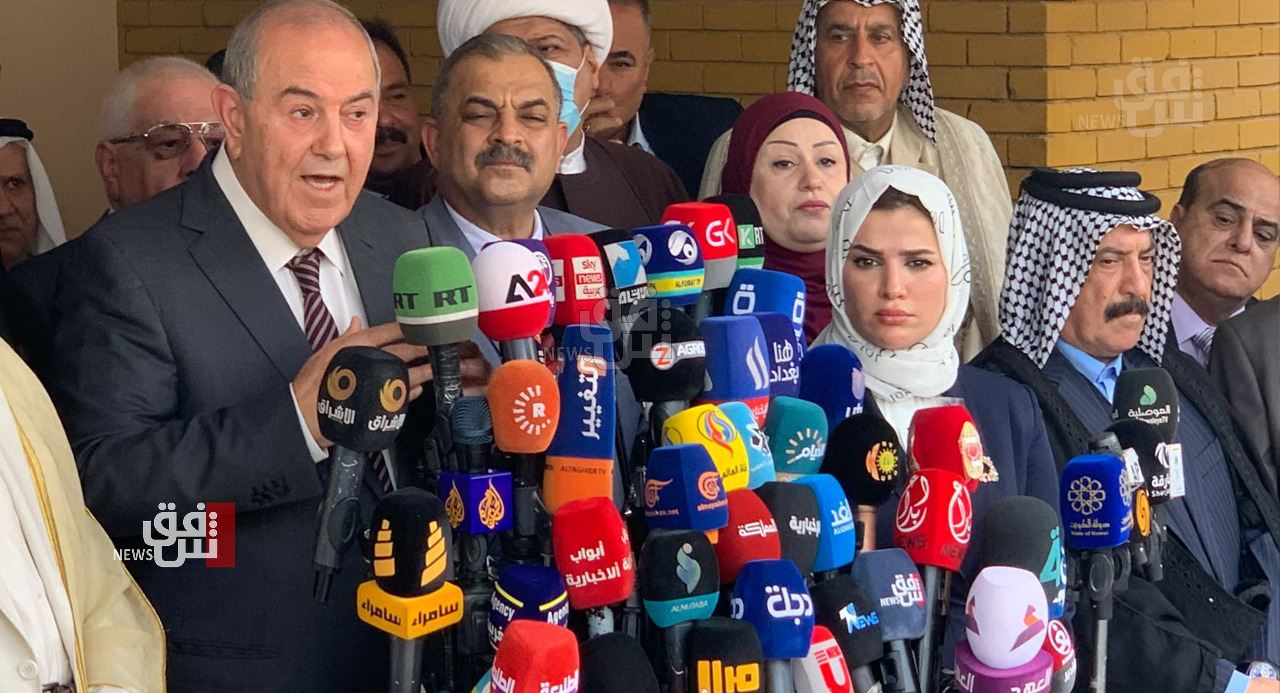 Shafaq News/ The Iraqi Civil National Front "Mouj" led by Iyad Allawi questioned on Saturday the announced participation in the legislative elections that took place in the country recently, considering that it did not exceed 12 percent of the number of voters who have the right to vote.
"We warned early against holding elections without creating an appropriate atmosphere," said Nadim al-Jabri, deputy head of the Civil National Front "Mouj", in a joint press conference with the leader of the front, Iyad Allawi, which was attended by Shafak News Agency correspondent. falsification of the will of the electorate.
He added, "Before announcing the results, we issued a statement in which we expressed reservations about the percentage of participation in the elections," while he saw that "the participation rate did not reach 20% and that it also ignored millions of Iraqis abroad."
And Al-Jabri added that "the percentage of participation in the elections, according to our estimation, ranges between 12-19%, which is sufficient to nullify and illegitimate the elections."
He noted that the European Union mission issued a report on the problem that accompanied the electoral process.
He stated that the proportion of the boycott majority of the people, from here we declare our categorical rejection of the legitimacy of early elections and their non-recognition, calling on the President of the Republic and the President of the Federal Court not to ratify the election results, as the participation rate did not reach 50%, according to the spokesman.
The Front also called on the Bar Association to announce its position on the participation rate and the electoral process.
Al-Jabri also suggested saying, "So that there is no internal fighting, we call for a comprehensive dialogue involving politicians to correct the course of the political process."
For his part, Front Chairman Iyad Allawi said during the conference, "Our failure to participate in the elections was due to reasons including financial and administrative corruption and foreign interference."
He stressed that "a national conference must be held to contain any problems that may result from the elections," noting that "we have reached the point of war and there are parties threatening other parties."
Allawi noted that "the problems between Erbil and Baghdad have not been resolved, which will ravage the whole country."
"The minority that participated in the elections does not have the right to determine the fate of the majority that boycotted it," he said.
shafaq.com