Among them is Al-Kazemi.. Muqtada Al-Sadr puts four names on the table to head the next government
Among them is Al-Kazemi.. Muqtada Al-Sadr puts four names on the table to head the next government
2021-10-06 06:09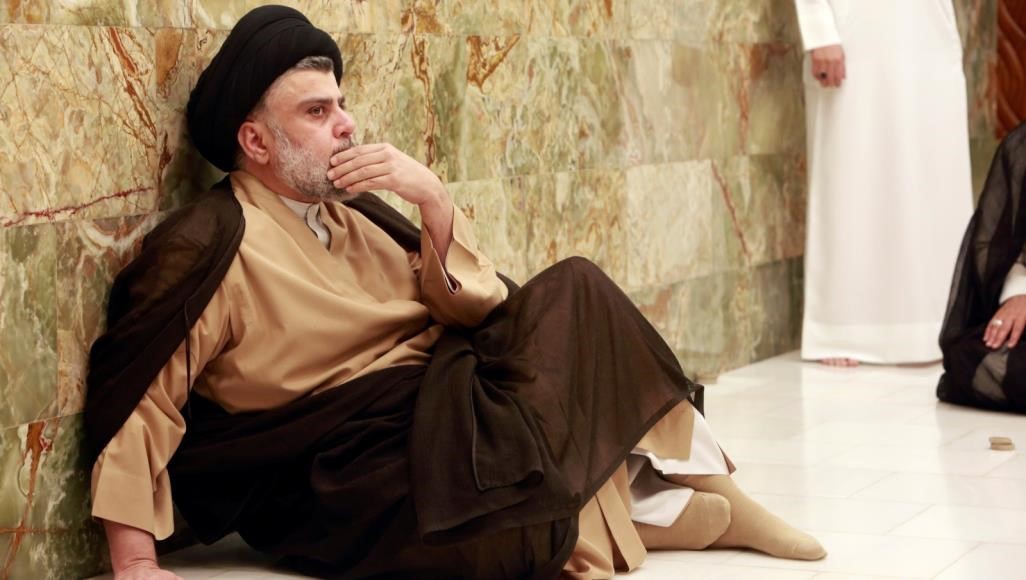 Shafaq News/ Shafaq News Agency learned on Wednesday that the leader of the Sadrist movement, Muqtada al-Sadr, had identified four "Sadrists" names to head the next Iraqi government, including Prime Minister Mustafa Al-Kazemi, in the event that the Sadrist bloc won the highest percentage of the vote.
A close associate of the leader of the Sadrist movement told Shafaq News Agency that the most fortunate candidates to win al-Sadr's nomination to head the government are Iraq's ambassador to Britain Jaafar al-Sadr, Deputy Speaker of Parliament Hassan al-Kaabi, and Sadrist leader Nassar al-Rubaie, along with the current Prime Minister Mustafa al-Kazemi, who enjoys chest support.
The source added, "The matter depends on the Sadrist bloc obtaining a number of seats authorized to form a government."
The "Sadr bloc" participates in the elections to be held on the tenth of October, and it seeks, through 100 candidates distributed throughout the governorates and cities of the country, to obtain the largest possible number of seats that will lead to the chair of the government.
The Independent High Electoral Commission had announced earlier its readiness to hold elections in all governorates of Iraq; The special ballot will be held next Friday, while the next Sunday is scheduled for general voting.
The Sadr-backed "Sairoon" coalition led the last parliamentary elections in 2018, with 54 seats out of 329.
shafaq.com