The Iraqi Council of Ministers takes a number of "electrical" decisions
The Iraqi Council of Ministers takes a number of "electrical" decisions
2021-08-24 05:35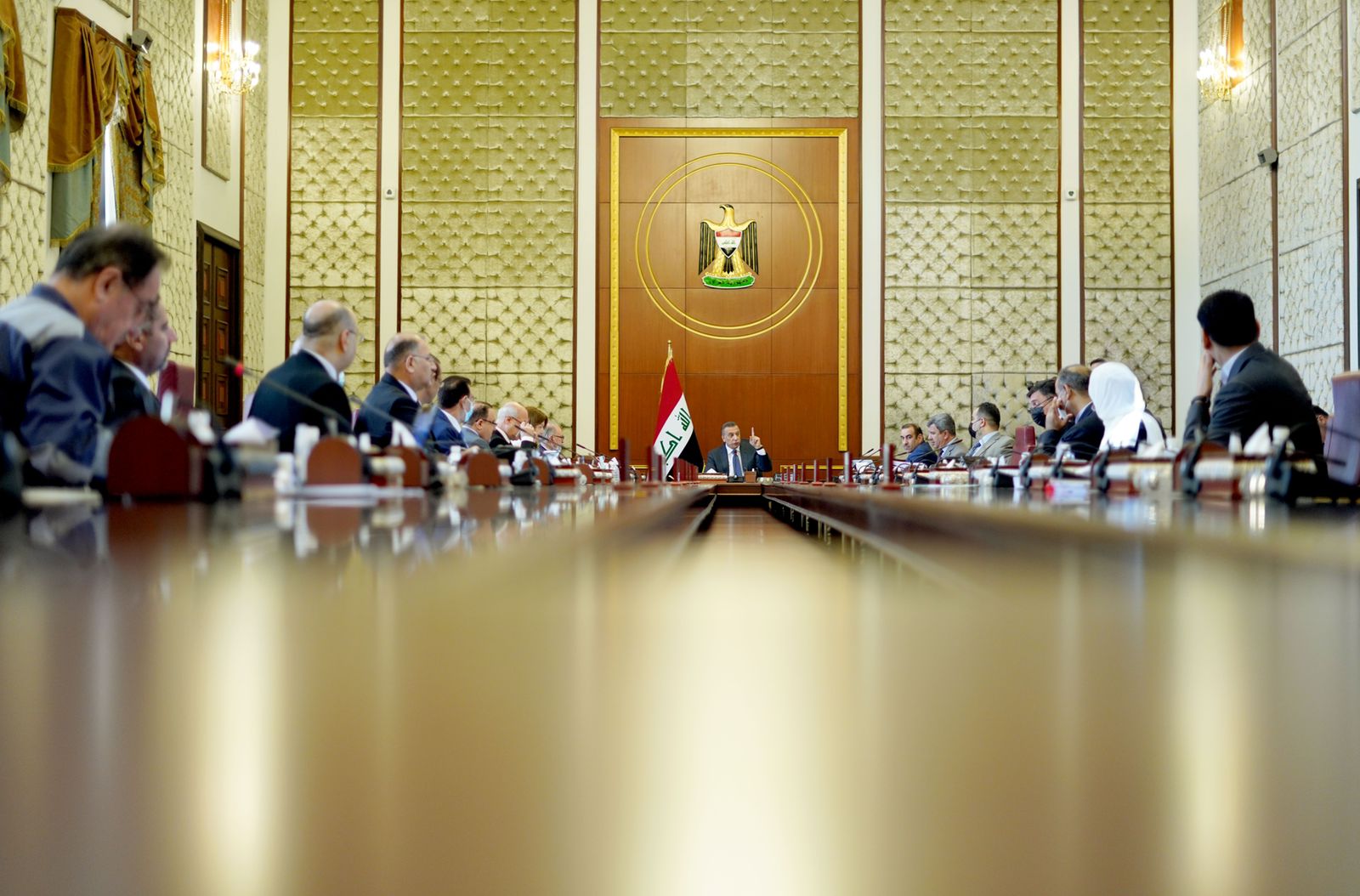 Shafaq News/ The Council of Ministers approved, in its regular session held today, Tuesday, headed by Prime Minister Mustafa Al-Kazemi, a package of decisions related to the status of electrical energy, after hosting the Undersecretary of the Ministry of Electricity.
The Council of Ministers voted to prepare a law to amend the name of the Ministry of Electricity to be (Ministry of Electricity and Renewable Energy), and to refer it to the House of Representatives.
The Council also approved the recommendations of the consultative meeting, regarding the implementation of the Ministerial Energy Council Resolution (59 of 2020), and a plan to address network bottlenecks.
In addition to a set of courses that serve the electric power production process, and raise the efficiency of the distribution and production process.
The Council approved the establishment of a public company in the name of (the General Company for the Distribution of Middle Euphrates Electricity), with a capital of only (1443392194689) dinars, one trillion four hundred and forty-three billion, three hundred and ninety-two million, one hundred and ninety-four thousand six hundred and eighty-nine dinars, provided that the Ministry of Electricity take the responsibility of taking The procedures specified in Article (4) of the amended Public Companies Law No. (22 of 1997).
The Council approved the memorandum of principles of cooperation with the American company (GE), which is set out in the letter of the Ministry of Electricity No. (34028) dated August 8, 2021, according to the following axes:
The first axis: the completion of the second phase of the fifth multi-annual maintenance program (PUP5).
The second axis: a proposal for an annual maintenance program for production units for the next five years.
shafaq.com