Oil expert: The withdrawal of international companies from the fields is in the interest of Iraq
Oil expert: The withdrawal of international companies from the fields is in the interest of Iraq
2021-08-03 02:28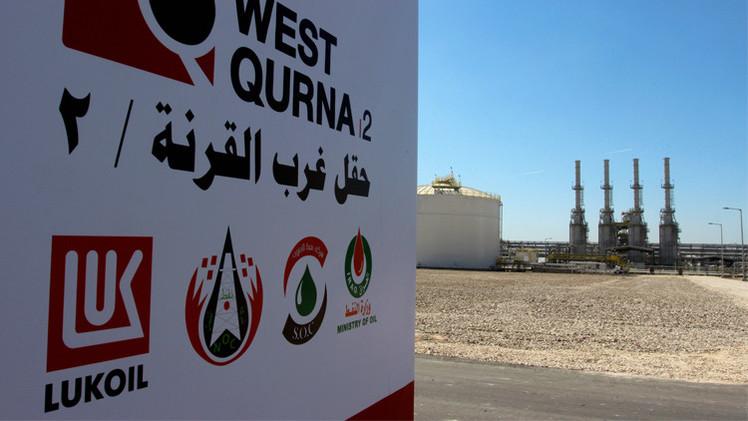 Shafaq News/ The oil expert, Hamza Al-Jawahiri, considered, on Tuesday, the withdrawal of companies from the oil fields; It is in the interest of Iraq.
Al-Jawahiri said in an interview with Shafaq News Agency; "The contracts that were signed within the oil licensing rounds stipulate that the total number of people working in these companies must be at least 70 percent of the Iraqis," noting that "many companies employed between 80 to 90 percent of the Iraqis in these fields." ".
He added, "These Iraqis worked in these companies for more than 10 years, and thus gained long experience and were able to manage these fields even without the help of international companies, as is the case in Majnoon field when Shell withdrew from the field."
Al-Jawahiri added; From an economic point of view, the withdrawal of these companies will greatly reduce the operational and capital costs of these companies, which were burdening Iraq's budget, and therefore the withdrawal of these companies will be in the interest of Iraq, stressing that "the most prominent objections to licensing rounds are the duration of the investment contract for the field, which amounts to 20 years".
It is noteworthy that a number of international companies, such as the Russian Lukoil and the American ExxonMobil, notified Iraq of their desire to leave the oil fields and sell their shares to other companies, while Oil Minister Ihsan Abdul-Jabbar attributed this to the inappropriate investment climate in Iraq.
shafaq.com