The "Iraqi Platform" led by Iyad Allawi joins the convoy of boycotters of the elections in Iraq
The "Iraqi Platform" led by Iyad Allawi joins the convoy of boycotters of the elections in Iraq
2021-07-28 02:23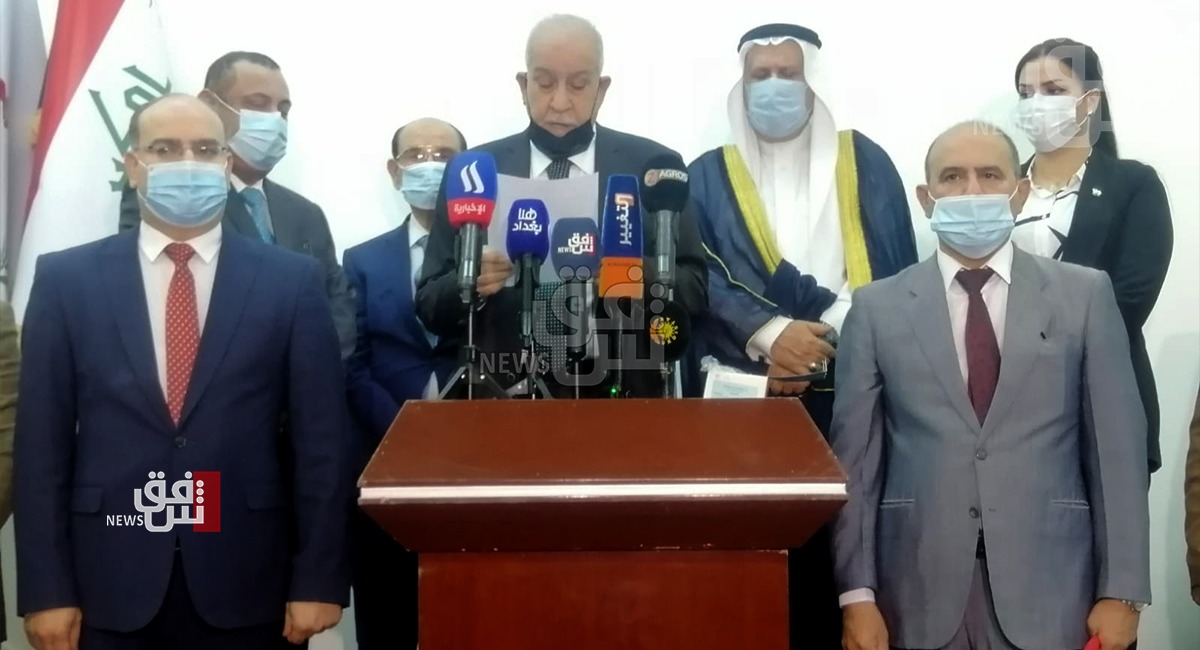 Shafaq News/ The "Iraqi Forum" of the leader of the National Front (Mouj) Iyad Allawi announced on Wednesday his withdrawal from the parliamentary elections scheduled for next October.
The deputy head of the Iraqi platform, Judge Wael Abdel Latif, said in a press conference held today in Baghdad, in which he read an official statement in the presence of Shafak News Agency correspondent, "We, the Iraqi platform, announce our sincere and frank position to withdraw, and boycott the elections."
And he expected "a dwindling and decreasing outbreak of public participation in it, and for this the process will produce a parliamentary session that is inefficient to bear the great burdens, and from it will result in a weak and weak government coupled with corruption and fraud."
The platform called on all parties, blocs and political parties, including the National Front (Mouj) to take the same position by boycotting the elections.
And it was officially announced in the Kurdistan Region in mid-2019 the formation of the Iraqi platform, and the capitalization of Erbil as its headquarters, in the presence of former officials and prominent academic and social figures.
A statement issued by the office of the leader of the pulpit, Iyad Allawi, said at the time that former MP Alaa Makki had been elected to be responsible for the central council of the Iraqi pulpit in the region, in addition to 16 other members as members of the council, taking into account women's representation.
It is noteworthy that the National Dialogue Front led by Saleh al-Mutlaq announced, earlier today, its boycott of the legislative elections.
The leader of the Sadrist movement, Muqtada al-Sadr, and the Iraqi Communist Party had previously announced a boycott of the elections scheduled for the tenth of next October.
shafaq.com