Biden asks for the help of Iraqi intelligence
Biden asks for the help of Iraqi intelligence
2021-07-25 07:50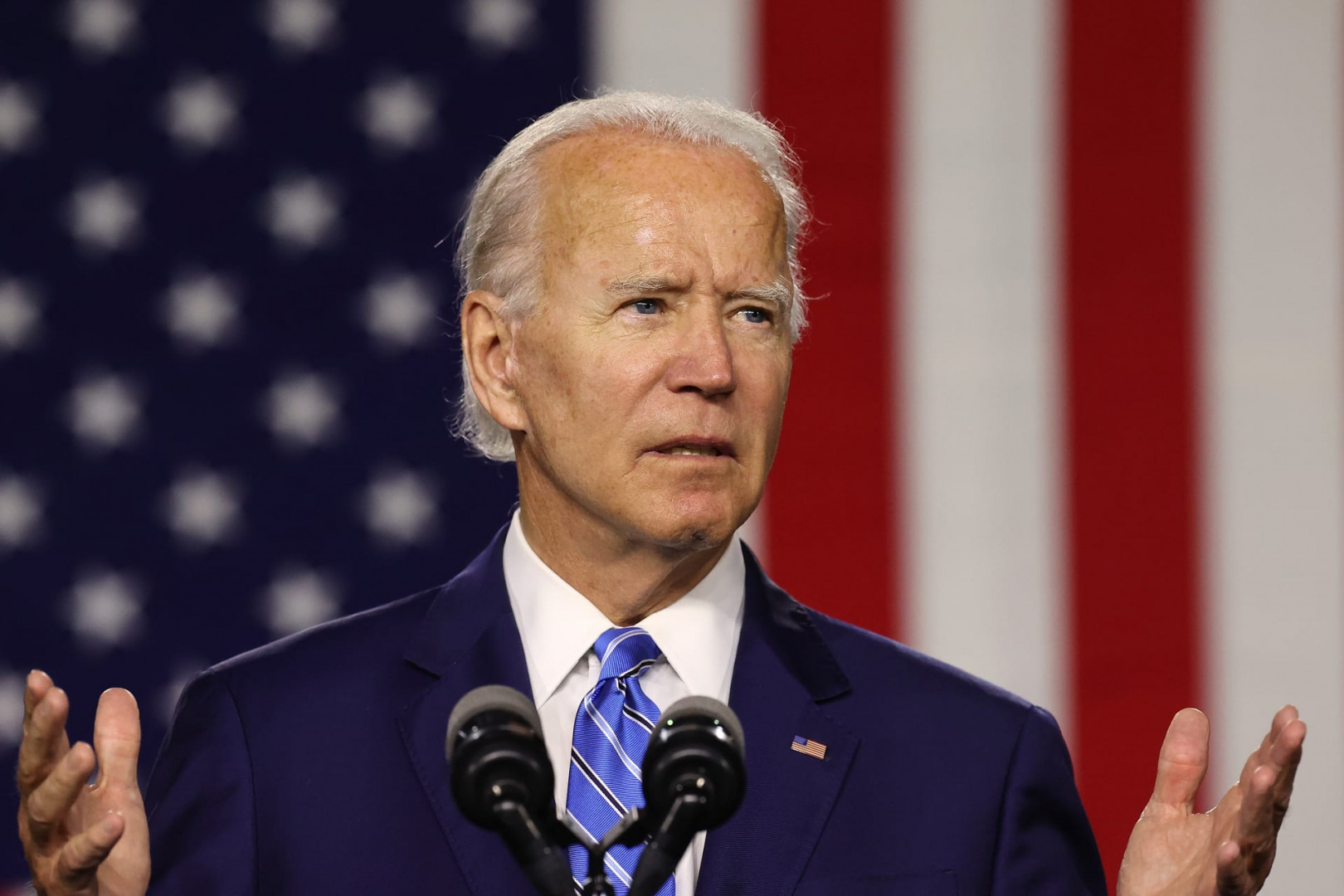 Shafaq News/ The American newspaper "Washington Times" reported that US President Joe Biden intends, during his scheduled meeting with Iraqi Prime Minister Mustafa Al-Kazemi in the coming hours, to request stronger help in confronting the phenomenon of drone attacks on US forces present in Iraq and Syria.
Iran's influence
And the American newspaper stated, in a report translated by Shafak News Agency, that "Biden may not have enough influence to overcome Al-Kazemi's fears of retaliatory responses from Iran," quoting analysts who indicated that there are several things Al-Kazemi can do for Biden.
And the American newspaper quoted a professor at the University of Florida in Atlanta, Robert Rabil, as saying that "Iraq will not take a hard stance on matters that are not within its interests," adding that "the Iraqi prime minister is pro-American, but he is also patriotic and pro-Iraq, and he realizes that he cannot make Iran is an enemy."
Since Biden took office last January, there have been at least eight drone attacks and 17 missile attacks against US forces in Iraq and Syria.
Also, an attack took place earlier this month on an Iraqi air base housing US soldiers, injuring two of them.
In response to these attacks, Biden twice ordered air strikes on pro-Iranian militia sites operating in Syria, including one near the Iraqi border, according to the Washington Times.
Al-Kazemi's role
The newspaper indicated, "Al-Kazemi has been reluctant so far to take a stronger position, for fear of a possible response and its reflection on his country," and quoted Rabil as saying that "Al-Kazemi will not go in the opposite direction to Iran."
Rabil explained, "Al-Kazemi does not have a political party, and therefore he needs to work within the framework of consensus, and he wants to develop Iraq, but it faces many challenges," noting that "using Iraq to settle the account between the United States and Iran will not help."
And the newspaper considered, that "what complicates the matter further, is the tense relations that exist between Iraq and the United States since the era of former President Donald Trump, who gave the order to assassinate the commander of the Iranian Quds Force, General Qassem Soleimani, and the deputy head of the Popular Mobilization Forces, Abu Mahdi Al-Muhandis, near Baghdad Airport."
A new beginning
But Biden, according to the newspaper, is seeking "a new beginning for US-Iraqi relations," and it seems that Al-Kazemi is consistent with that trend, and his visit to the White House tomorrow is a sign of warm relations.
It is expected that Al-Kazemi will refuse to use a more strict tone against the drone attacks, and the American newspaper saw that there are many things that Al-Kazemi can do in order to help the United States.
Iraqi intelligence
Al-Kazemi can, according to the newspaper, "share with Washington the information collected by Iraqi intelligence on the ground about militias and march attacks, as well as work in the region to help Biden overcome obstacles to reviving the nuclear agreement concluded by Barack Obama with Iran."
And she added that there are indications that Tehran is working to curb attacks on American forces in order to re-engage with the nuclear agreement, and here, Rabel considered that "the march attacks appear to be aimed at sending a message to the United States and causing chaos to a certain degree that does not frustrate the negotiations."
The newspaper concluded its report, quoting Rabel as saying, "If you look at the attacks, they do not intend to cause strong responses. They want to say that they dealt with the United States on their terms, without causing a strong response."
shafaq.com