"Pegasus scandal": the Iraqi president's phone under spying
"Pegasus scandal": the Iraqi president's phone under spying
2021-07-21 01:05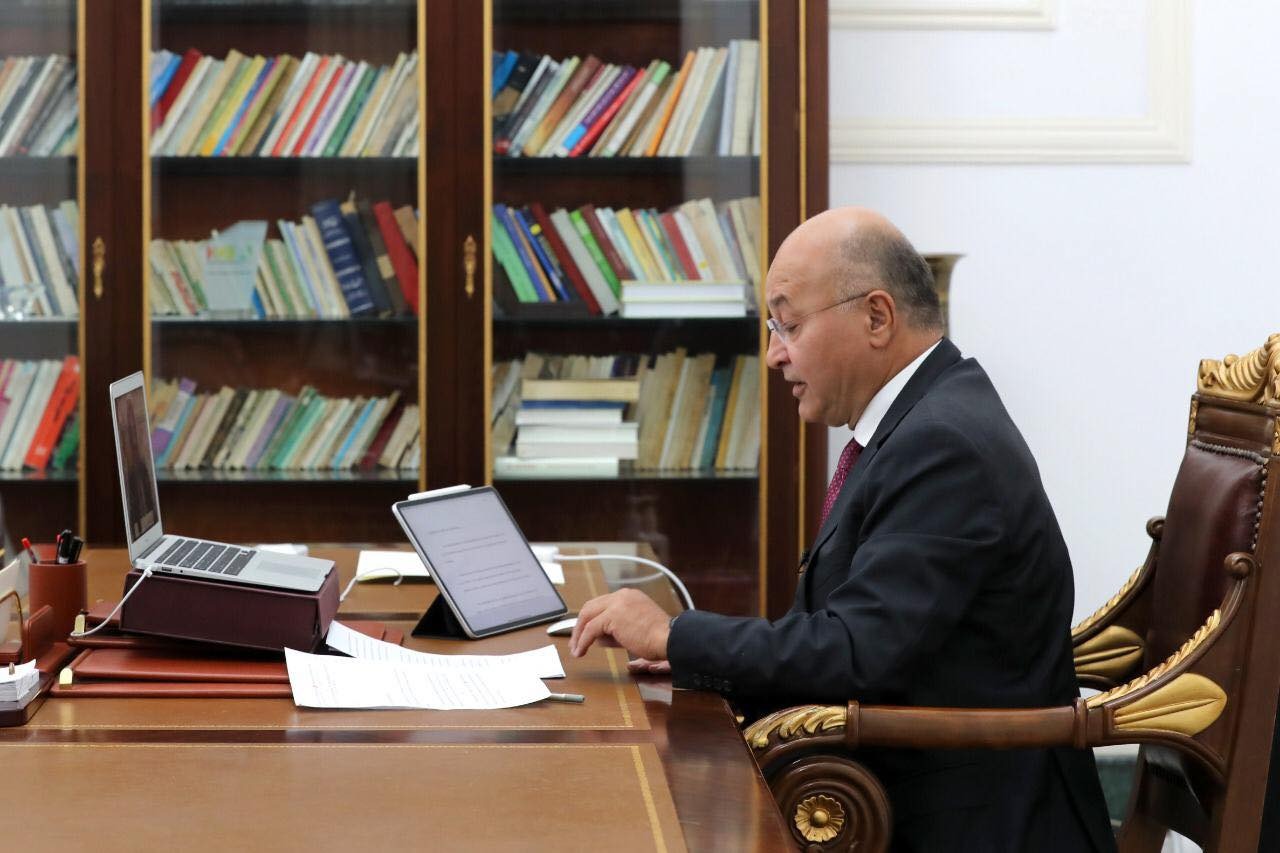 Shafaq News/ The Iraqi presidents, Barham Salih and the French, Emmanuel Macron, joined the list of leaders and leaders whose phones may be exposed to spying within the scandal of the Israeli spying program "Pegasus".
According to the American newspaper "Washington Post", Barham Salih's name was on a list of 50,000 numbers that were chosen for the possibility of being targeted by surveillance. However, the American newspaper was unable to confirm whether the Iraqi president's phone was actually spied on, or if there was an attempt to do so.
In all, the name of the Iraqi president was among three presidents, ten prime ministers and a king whose phones were put on a list of potential surveillance targets.
The BBC also reported that French President Macron's name may be on the list of names targeted for espionage. French officials said that if the leaks were true about the targeting of Macron's phone, it would be very dangerous.
European Commission President Ursula von der Leyen said Monday that the Pegasus spyware scandal, which was developed by an Israeli company, was "totally unacceptable."
These results came as part of an international investigation in which the "Washington Post" and 16 other media organizations participated. Israel-based NSO Group did not comment on requests for comment about the list of names being leaked to the media, but says the program is "intended for use against criminals and terrorists."
The French newspaper "Le Monde" also reported on Monday that new chapters of the spying scandal involving Saudi Arabia and the UAE, in addition to other countries, requested monitoring of opponents, journalists, governments, and also presidency, using the Israeli spy program.
She explained that Saudi Crown Prince Mohammed bin Salman asked "Pegasus" to target the political class in Lebanon on behalf of the Kingdom, including President Michel Aoun, Prime Minister Saad Hariri, and many officials in Hezbollah, between 2018 and 2019. The list also includes former Foreign Minister Gebran Bassil, Director of Lebanese Public Security, Abbas Ibrahim, Central Bank President Riad Salameh, and a large number of ministers, journalists and ambassadors.
shafaq.com